Phylis Joy Fugate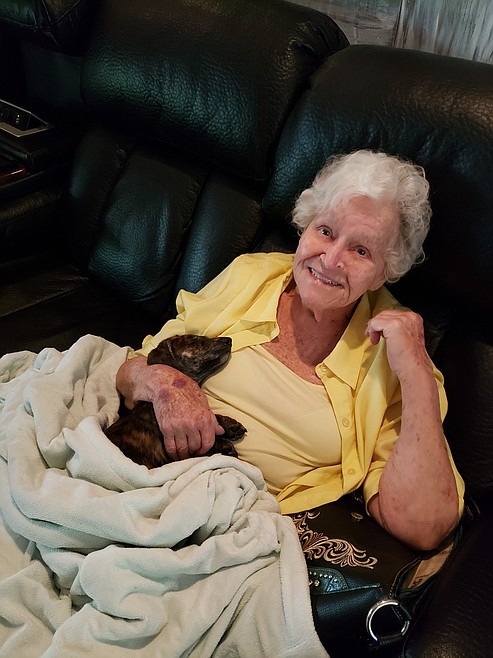 Phylis Joy Fugate passed away peacefully on May 7, 2022 in Libby at the age of 89, surrounded by her daughters and other family members. She was born in Clinton, Iowa in 1933.
During her final days, Phylis drew comfort from the resurrection promised by Jesus Christ. In the coming paradise promised by Jehovah God, she will be resurrected to life in the restored paradise earth, once again in good health and free of the ailments of old age. Phylis was baptized as one of Jehovah's Witnesses in 1964.
She is preceded in death by a son, Terry Ray Lutz and grandson Justin Ray Arnett. She leaves behind 5 daughters, Debra Frew (John) of Layton, Utah; Audrey O-Bleness (Tom) of Libby, MT; Carolyn Wates (Phillip) of Geneseo, IL; Darcy O-Bleness (Keithe) of Libby, MT; Rhonda Burling (David) of Idaho Falls, ID, and 10 grandchildren, 15 great-grandchildren, and one great-great-grandchild.
A memorial service will be held via Zoom.
---