Nathan Michael Stoltz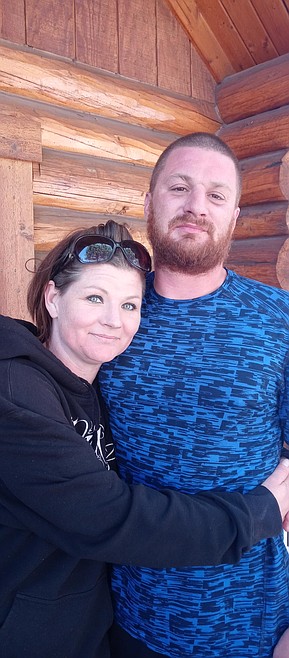 Sadly on April 29, 2022 we lost our dear son Nathan Michael Stoltz. He passed away at Bozeman Health Deaconess hospital with family by his side.
He is survived by his father and mother Burton and Lisa Stoltz, his sister Whitney Stoltz (TJ) from Butte, and his brothers Cory (Kinzie) and Danny Stoltz, both of Libby. His dear brother Christopher Lee Stoltz proceeded him in death on April 27th 2020, along with his uncle Mike, his grandmother Karen Filopoulos, his step grandmother Shirley Stoltz, and his nephew Duane. He has a grandmother and step grandfather in Utah, Mahdi and Laverne Hoseinyzad (Stoltz). He also has a grandfather Burton Allen Stoltz and his uncle Brent (Suzannah), both live in Washington State. His grandpa Frank Filopoulos lives in Yuma Arizona, along with his uncle John. His aunt Helen and her son Mikie live in Utah, and his aunt Berta (Gurt) lives in Libby. His nieces are Trinity and Chari Stoltz, and two nephews Riley and Tyler Stoltz.
Nathan was born in Libby on Nov. 13 1986. He married his beautiful wife Sara Aug. 7 2020. He has a stepson Alex, and they both loved their fur babies Tillie and Cuddy. We are so proud to call her one of our own, she loved Nathan with an everlasting love.
Nathan went to school in Libby but he got his GED along with a certificate in electrical work at Trapper Creek Job Corp in Darby. He loved construction and riding motorcycles with his brothers. He was working for Kenyon Noble in Bozeman building trusses at the time of his passing, but his specialty was mason work.
Nathan loved anything to do with the outdoors, camping, fishing, rafting, motorcycles, cars, archery, and skeet shooting. When he couldn't be there he liked to cook, and watch sports/movies. He will be dearly missed by all those who knew him.
Memorials can be made to a Mental Health Organization or the American Heart Association. A private memorial will be held in his memory, and the memory of his brother Christopher.
---