Anna Faye Pemberton Trenkle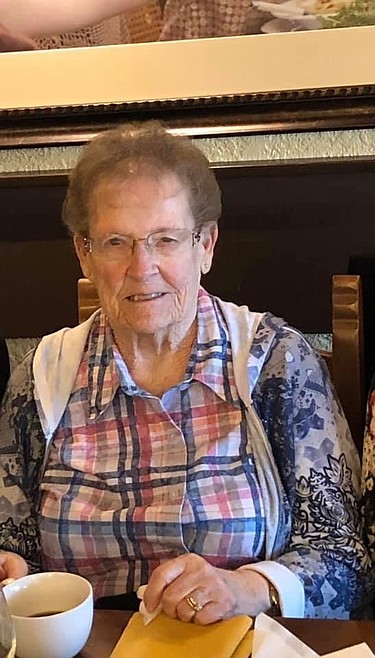 Anna Faye Pemberton Trenkle
Anna passed away peacefully Feb. 17, 2022 at her home in Sun City, AZ, with her daughter at her side. Anna was born the youngest of nine children and was loved for her quick wit, sunny disposition and her yummy cookies. Anna loved to play cards and cross stitch. She was born in Corvallis, Montana, moved to Kendrick, Idaho when she was 3. She graduated from Kendrick High School.
Anna met Albert Trenkle (deceased) after graduation and they were married. Together they had three children Rand (Betty Trenkle, Marla (Jack, Deceased) Ohmart, and Chard (Marcia) Trenkle. Anna had eight grandchildren, 15 great-grandchildren and 14 great-great-grandchildren.
Anna spent most of her life in Northwest Montana, living in Troy, Libby, Columbia Falls and Kalispell. She worked at JCPenney for many years in Libby before it was closed.
Anna was buried on March 17, 2022 at the National Cemetery in Phoenix, AZ alongside her husband, Art Trenkle, who served in World War II.
---