Loggers tennis team looks to juniors to provide leadership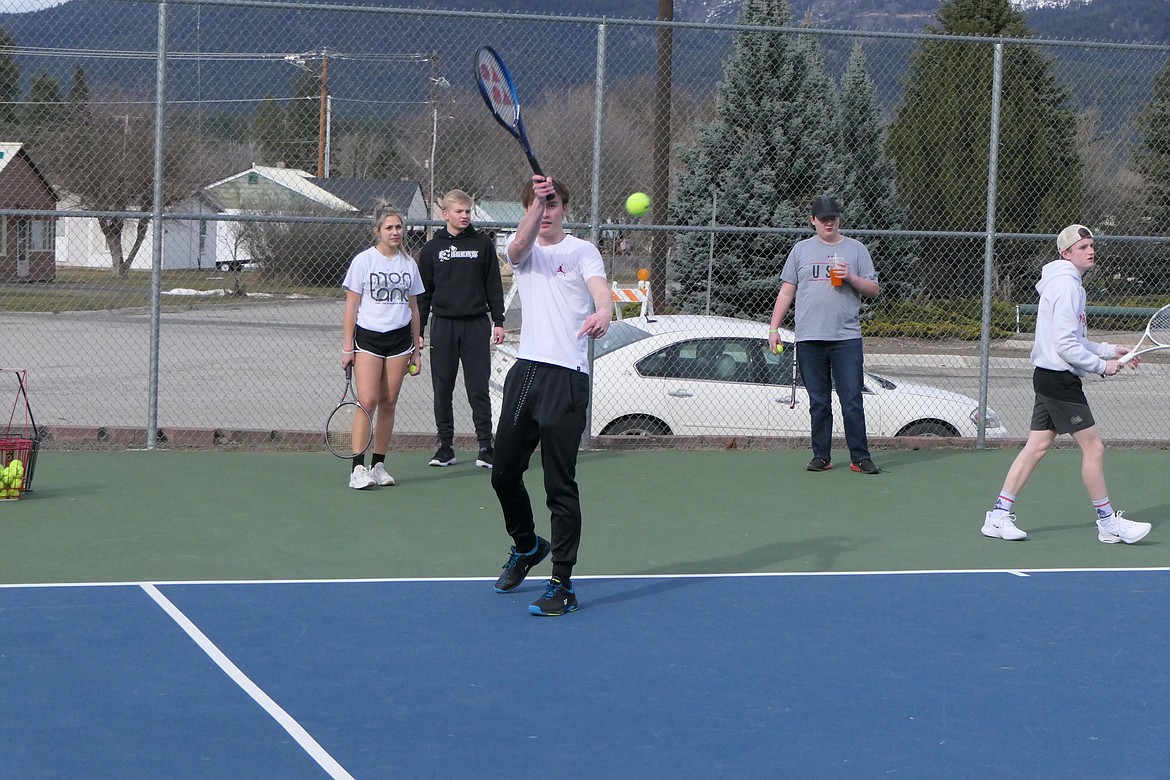 Members of the Libby Loggers tennis team prepare for the 2022 season earlier this month. (Jim Dasios/The Western News)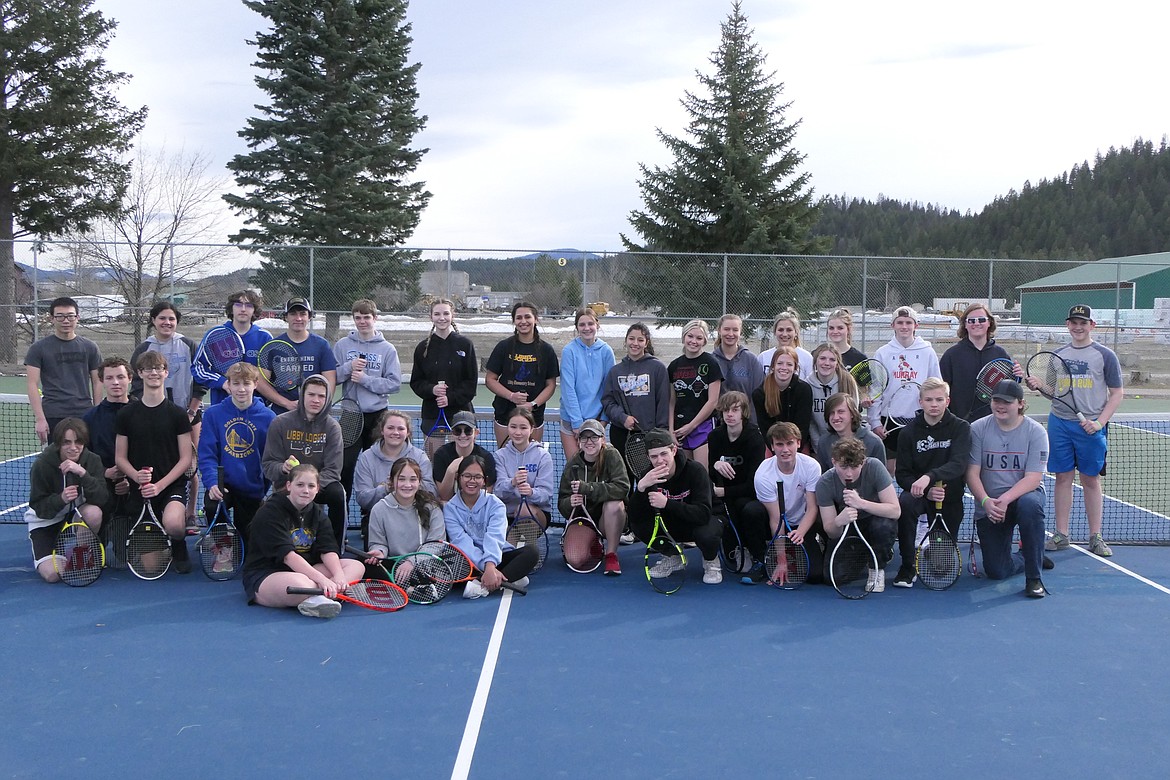 The 2022 Libby Loggers tennis team. (Jim Dasios/The Western News)
Members of the Libby Loggers tennis squad practice ahead of the start of the 2022 season. (Jim Dasios/The Western News)
Previous
Next
by
JIM DASIOS
|
March 29, 2022 7:00 AM
Members of the Libby Loggers tennis teams have been practicing for two weeks now as they prep for the 2022 season.
Under the direction of 17-year head coach Kyle Hannah and 13-year assistant coach Terry Oedewaldt, the Loggers have spent that time serving and returning serves, forehanding and backhanding and getting into tennis shape.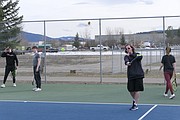 Tennis rules and tennis etiquette needed to be learned and reviewed. Most importantly, they competed. They competed against each other in a series of blue/gold matches and weekly challenges. Those performances helped coaches determine who is playing at a varsity level.
About 40 prospects swarmed the tennis courts when practices began. Their number included 26 freshmen and sophomores as well as three seniors trying the sport for the first time.
"I look to the juniors provide leadership on this team," Hannah said.
Seven juniors returned from last year. Six of these competed at divisionals. They include Ayden Montgomery, Bella Covington and Macey Halvorson. In doubles, Cylis Goddard and Thomas Roark, combined with Zach Fantozzi, are returning. Ellie Andreessen, a returning sophomore, also competed at divisionals.
"They'll show the younger kids how to do things right," said Hannah of his veterans.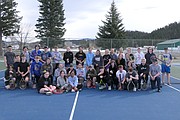 A significant portion of the Loggers' 2021 squad — 14 to be exact — graduated last year. Those seniors were the driving force of the team and played a major role in its success on the courts.
Included in this group are Mickey Hollingsworth and Laneigha Zeiler. Hollingsworth placed fourth at divisionals in 2021 and competed at the state meet. Zeiler placed third at divisionals and qualified for the state meet. Both won all-conference honors and voted in as the team's most valuable players.
The success of the Loggers this year hinges on replacing the skill and experience those seniors provided.
---