Norene Coleman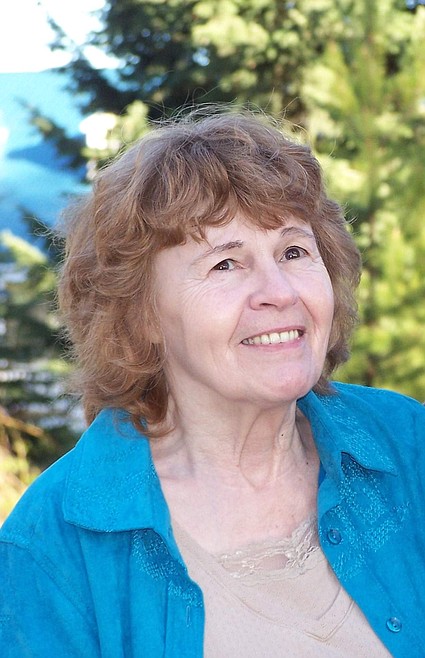 Norene Coleman passed away Feb. 25, 2022, at the age of 79 in Sandpoint, Idaho. She was born Nov. 25, 1942, in Sandpoint to Ben and Nina Hull. She was the youngest of nine children.
She attended school in Sandpoint until sixth grade. She also attended, and was a member of, the First Baptist Church in Sandpoint. When the family moved to Libby, she attended high school and had many friends, but an auto accident kept her from graduating. She later earned her GED.
While in high school, she met the love of her life, Jack C. Coleman, and they married on March 25, 1960, and would have celebrated their 62nd anniversary this year.
The couple lived in Libby before following the survey crew that employed Jack and moved to several places along the Washington state and Oregon coastline. By 1967, they had moved back to Sandpoint and then relocated to Sagle, where they raised their four children.
In Libby, Norene did very well selling and modeling Beeline Fashions, doing in-home sales. In Sandpoint, she worked for Jack's Lockers (meat packing), Encoder Products (photography) and the Bonner County School District (custodial).
Norene's passions were knitting, sewing, photography, flower gardening, family history and genealogy. She loved watching the deer, birds and other wildlife roam in her yard. She kept feeders out for all the animals she loved so much.
She always had a small dog or cat by her side. She also enjoyed bowling, pinochle, games and puzzles. Norene was often happy, laughing and joking with friends and family. She had a warm smile and an ear to lend to anyone who needed to talk. When she ran errands she made time to stop in for a visit with family and friends, often taking flowers from her garden.
She spent many hours volunteering at the Panhandle Racing Association, The Moving Wall, a mobile version of the Vietnam Veterans Memorial in Washington, D.C., and Sagle thrift store, to name a few. For several years Norene was a member of the Bonner County Genealogical Society. She worked and volunteered at the Family History Genealogy Center at the Church of Latter-day Saints in Sandpoint.
Norene is survived by her husband, Jack Coleman of Sagle; son, Chet (Virginia) of Arizona; son, Ken (Elizabeth) of Montana; daughter, Janna (Chris) of Arkansas; 15 grandchildren; 29 great-grandchildren; and her sister, Della, and her brother, Clifford.
Norene was preceded in death by her daughter, Jenni; her parents, Ben and Nina Hull; and her siblings, Jack, Vivian, Irene, Alma, Milo and David.
Family and friends will gather at Jack Coleman's residence for a remembrance and celebration of Norene's life on June 18, 2022. It will be one of Norene's favorite types of gatherings, a pot luck. Friends and family are invited to bring a favorite dish and share their memories of Norene.
Family and friends are invited to sign Jan's online guest book at coffeltfuneral.com. Arrangements are under the care of Coffelt Funeral Service.
---