City councilors turn attention back to turkeys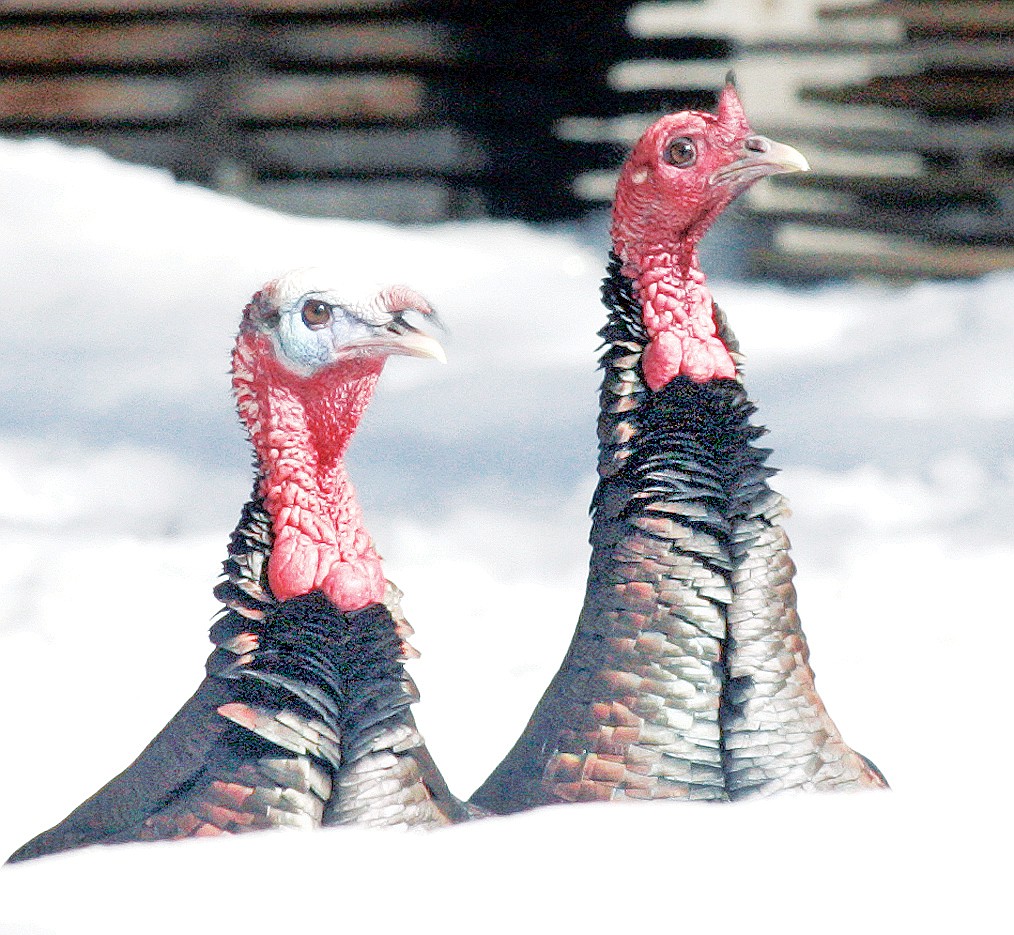 by
DERRICK PERKINS
Daily Inter Lake
|
March 18, 2022 7:00 AM
When City Councilor Gary Beach broached the idea of contacting state officials to discuss getting a handle on Libby's wild turkey population on March 7, colleague Hugh Taylor wished him luck.
"We may need to start that conversation again to see if we can get the state to help us," Beach said.
"Their first answer was they weren't willing to do anything," replied Taylor dryly.
Beach and Taylor both sit on the city's wildlife committee, which officials created several years ago to tackle the ostensibly wild animals that range through Libby on a regular basis. The group was tasked with developing a plan to address the city's deer population, a priority owing to the spread of chronic wasting disease, first.
But turkeys were a close second.
Beach said he brought up the subject after a resident contacted him about the nuisance animal. Mayor Peggy Williams reported also hearing concerns about the municipality's wild turkey population.
"I know there are a lot of turkeys within city limits, and there are a lot of people complaining about said turkeys," she said.
In 2019, Tami Laverdure-Fitchett, former Libby area game warden for Montana Fish, Wildlife and Parks, described turkeys as both clever and hard to trap. She recalled often connecting county residents with hunters to deal with the birds, but shooting turkeys is forbidden within city limits.
Despite noting the state's disinterest in dealing with Libby's turkeys, Taylor recommended his colleagues keep lobbying them for help.
"It doesn't mean we can't keep pressure on them," he said.
The city's deer management plan, approved in early 2021, includes methods to keep the population in check, handle deer-related problems and ensure cooperation with state officials. Under that plan, state personnel would take the lead on trapping deer within the city.
---