Purkhiser arrested after alleged partner assault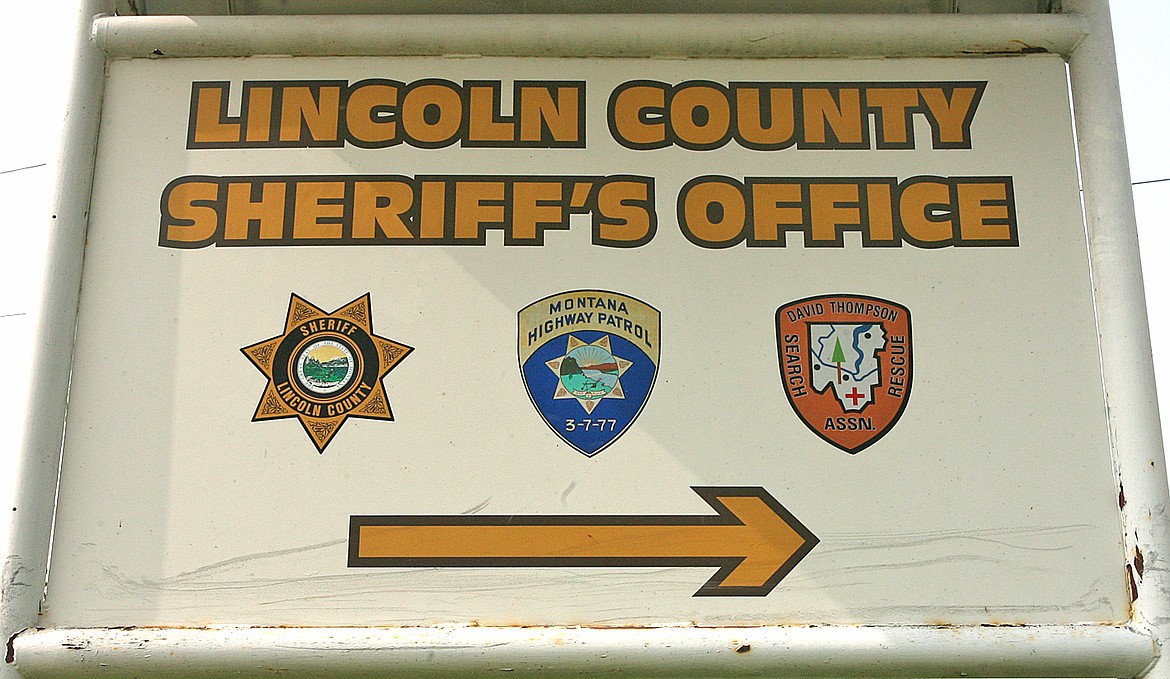 Lincoln County Sheriff's office. (File photo)
by
DERRICK PERKINS
Daily Inter Lake
|
March 4, 2022 7:00 AM
A man with a history of abuse who moved to the Libby area for a Facebook romance faces multiple felony charges after allegedly attacking his then-girlfriend in January.
Walter Jason Purkhiser, 42, has pleaded not guilty to partner or family member assault, third or subsequent offense, and two counts of tampering with witnesses and informants. He was arraigned in Lincoln County District Court on Feb. 14.
Deputies with the Lincoln County Sheriff's Office headed to a Silver Butte Road home about 12:48 a.m., Jan. 22 after receiving multiple 911 calls, one rather chaotic, according to court documents.
The first call came from a friend of the victim, who reported receiving text messages describing Purkhiser's alleged violent behavior. She told dispatchers that the victim had locked herself in a bathroom after Purkhiser attacked her.
A second 911 call from the victim's house consisted mostly of shouting, with dispatchers unable to speak with anyone on the line, court documents said.
In an affidavit, Deputy James Derrberry recalled arriving at the scene with Deputy Derek Breiland about 1:10 a.m. He immediately came across the individual who initially called 911. She was sitting in the driver's seat of a vehicle parked outside of the home, Derrberry wrote.
From the house, Derryberry heard a man say, "Everything is OK." Walking up to the front door, the deputy came across Purkhiser. Two other men — one armed with a handgun — were inside along with the victim.
Prior to arriving, Derryberry learned from dispatchers that a retired law enforcement officer was at the scene, trying to deescalate the situation. Consequently, the deputy wrote that he "did not feel threatened by [one of the men] having an open carry weapon …"
Derryberry and Breiland split up Purkhiser and the victim, taking turns interviewing both. The victim told the deputies she met Purkhiser on Facebook. They began dating and were in an intimate relationship as of November with him moving in with her in the Libby area.
As they got into bed that evening, Purkhiser allegedly began hassling her over messages on her phone, court documents said. The victim told Derryberry he accused her of cheating on him.
After the accusation, she told him their relationship was over. She had broached the topic of splitting up in the past, she said, and Purkhiser seemed amenable to leaving if they broke up.
This time, though, he grew more upset, the victim said. When she tried to lock herself in the bathroom, he barged in, according to court documents. He grabbed her arm and twisted it behind her back, cursing her out and accusing her of infidelity.
The victim told Derryberry that the motion left her with shoulder pain. In his affidavit, Derryberry noted in the affidavit that the victim favored her right shoulder throughout the interview. He did not spot any bruising, cuts or scrapes on the victim.
Despite the alleged attack, the victim kept calm. She reported texting her ex-husband, the former law enforcement officer at the house when Derryberry arrived, beforehand. She suspected he was on his way to help and thought it best to try and keep Purkhiser calm in the meantime.
While she waited, Purkhiser unsuccessfully went after her phone. She worried that if he saw her texts to her ex-husband "it would have been really ugly," court documents said.
While she described Purkhiser as "very polite" in the past and recounted instances where he doted on her, the victim told authorities she now feared him.
"He has made no threats to kill me, but after tonight I … I … I have no doubt that he would do something stupid," she told Derryberry.
Prior to that night's events, Purkhiser never harmed her, she said. He never threatened her or intimidated her, according to court documents.
For his part, Purkhiser denied laying hands on the victim. He told Derryberry that any bruises on the victim came from playing with her dogs. She bruises easily, he allegedly said.
Derryberry wrote that he could smell the odor of an alcoholic beverage on Purkhiser.
As for that evening's events, Purkhiser allegedly chalked it up to a serious talk the couple was having, telling Derryberry that "there were a lot of feelings regarding their discussion, but they were not arguing."
He reiterated that any bruising they found on the victim came from her dogs and denied ever engaging in domestic violence, court documents said. But Purkhiser acknowledged running into past legal trouble, telling Derryberry that he was on prerelease on a misdemeanor out of Great Falls. He said he had been tricked into registering as a violent offender, but was fighting the status, according to court documents.
Pressed about twisting the victim's arm, Purkhiser denied it and instead argued that both of them had drunk wine that night. When he tried to go down what Derryberry deemed a rabbit hole, the deputy arrested him on probable cause.
Upon arriving at the Lincoln County Detention Center, Derryberry checked into Purkhiser's criminal history and discovered he had lied about past domestic abuse. He found a 2012 conviction of domestic battery out of Duval County, Florida.
Partner or family member assault, third or subsequent offense, is punishable by between 30 days and five years at the Montana State Prison and a fine of between $500 and $50,000. The two tampering with a witness and informants charges carry a maximum punishment of up to 10 years behind bars and a $50,000 fine.
According to charging documents, the latter felonies stem from phone calls Purkhiser allegedly made to the victim from the county jail on Jan. 30 and Feb. 2. In both calls, Purkhiser allegedly asked the victim to stop cooperating with authorities and change her story, court documents said.
Purkhiser is due in court May 9 for an omnibus hearing with a pre-trial conference to follow on June 6. Were the case to go to trial, it would begin in July.
---