Connie Jean Leckrone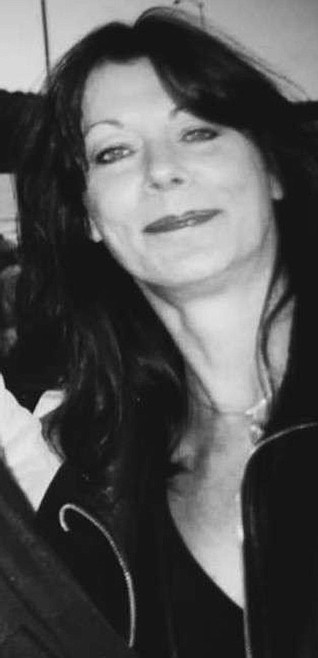 Connie Jean Leckrone passed away peacefully Feb. 25, 2022, after a long and courageous battle with dementia.
Connie was born Sept. 30, 1955, in Libby to Tom and Donna (Challinor) Roberts. She grew up in Libby and attended Libby public schools, graduating with the class of 1973. She married the love of her life Dean Leckrone in October 1973. The newlyweds traveled around for Dean's work for several years and in 1979 ended up in Wenatchee, Wash., where her daughter, Lacey, was born.
One year and a move to Vancouver, Wash., brought along a son, Dustin. He was born in September 1980. The family moved to Libby when the kids were small and loved the life they made back in their hometown. Connie stayed at home raising the kids while Dean worked.
Connie loved with all her heart! She had a special place in her heart for horses and cats. She loved her kids and adored her grandchildren. Jaydin Pfleiger was her first-born grandchild and they had an extremely close bond. You could often find them in the backyard, laughing while playing "minute to win it" games. Her younger grandkids — Jaxon, Rylin, Quinly and Tysin — were her pride and joy.
She loved spending time with her family at the cabin along the Fisher River. Connie, her sister-in-law, Charlene, and her best friend, DeeDee, made a lifetime of memories at the "squaw creek cabin."
Connie was preceded in death by her parents and her husband of 44 years.
She is survived by her daughter, Lacey Uithof (Eric); son, Dustin Leckrone (Crysta); her sister, Sherrie Roberts (Frank); brother, Mark Roberts (Louise); grandkids, Jaydin, Jaxon, Rylin, Quinly and Tysin; and her nephew, Dane, and nieces, Cassie and Cosette.
Connie will be greatly missed by all that loved her.
Forget me not, as time goes by, for you can find me in the sky.
Forget me not though we're apart, for you carry me within your heart.
Forget me not although I've gone, for my memory will always live on.
Instead, remember me in every special way, keep me close to your heart and we will meet again some day.
The family will have a private ceremony this summer
---