With fundraiser, KPFL on its way to paying for expansion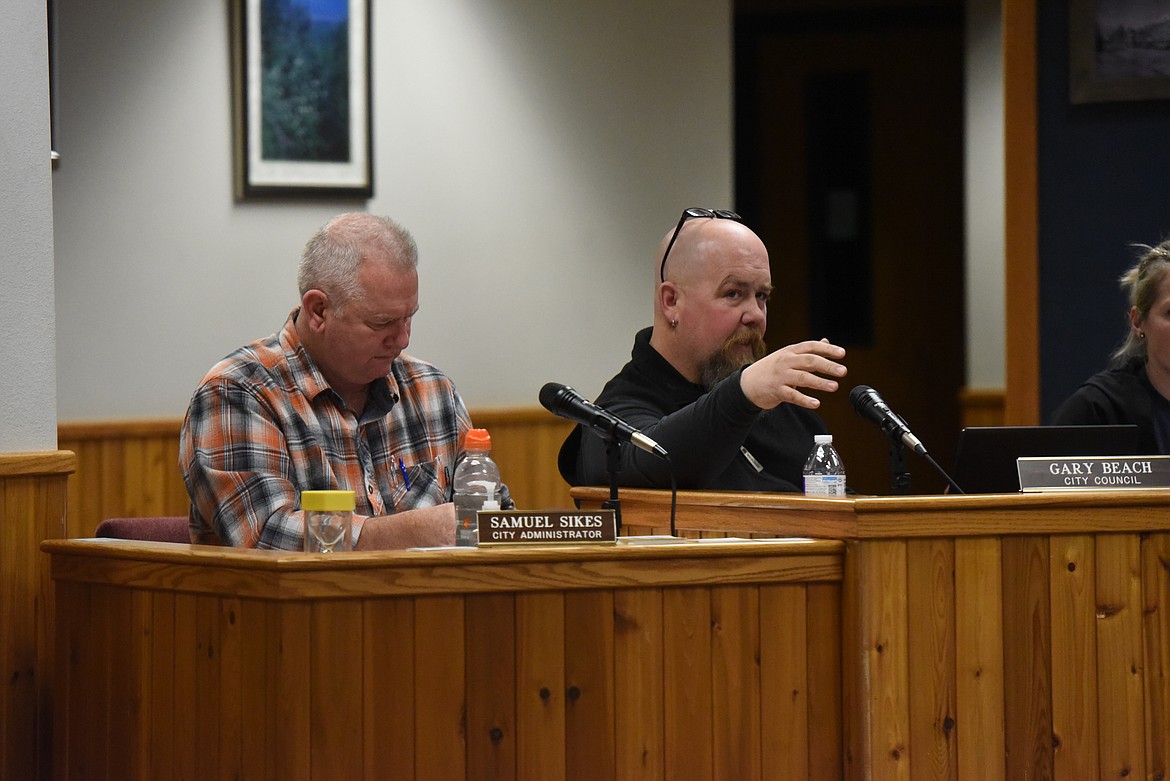 City Councilor Gary Beach speaks to Kootenai Pets for Life leaders at a Feb. 22 meeting. (Derrick Perkins/The Western News)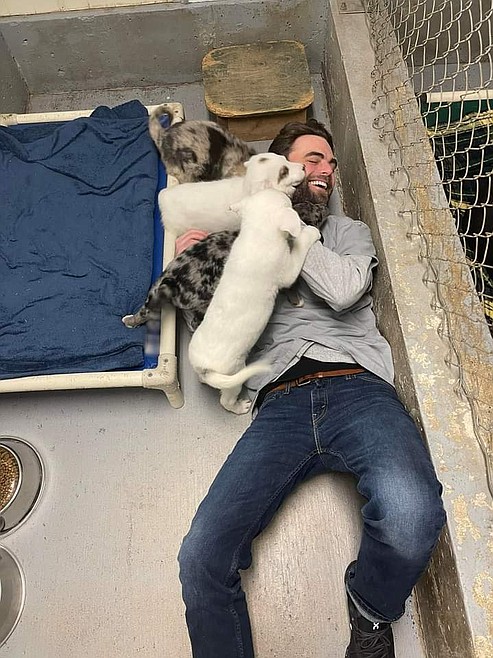 Volunteer Todd Sines lets puppies at Kootenai Pets for Life lick whipped cream off his face during the organization's Facebook Live event Feb 21. (Photo courtesy Jordan's Way)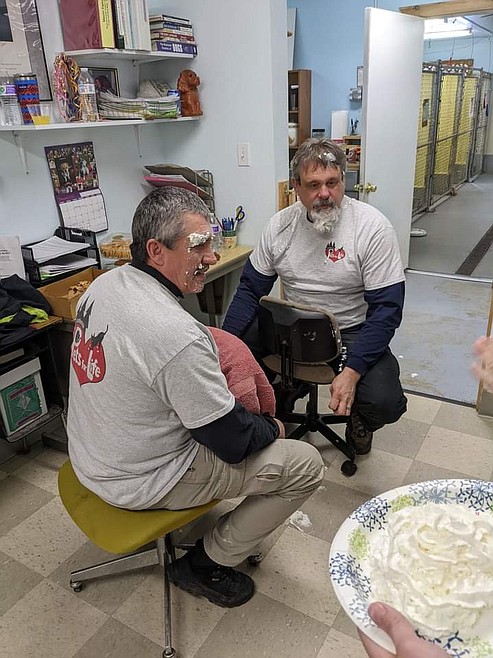 Sheriff Darren Short and County Commissioner Brent Teske (D-1) participate in Kootenai Pets for Life's Feb. 21 fundraiser. (Photo courtesy Jordan's Way Tour)
Previous
Next
by
DERRICK PERKINS
Daily Inter Lake
|
March 1, 2022 7:00 AM
Volunteers with Kootenai Pets for Life raised roughly $15,000 in a one-day fundraiser hosted on social media last week, but still lack the official OK on plans for an expansion from Libby City Council.
Organization President Faith Lee told city councilors on Feb. 22 that the fundraiser, held on Feb. 1 in conjunction with Jordan's Way Tour, marked an auspicious beginning for the group's fundraising effort for the project. At a city council meeting two weeks earlier, shelter officials estimated the cost of adding a dog intake and quarantine building as well as four kennels at about $90,000.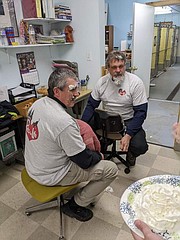 "We're one step, at least, closer to our goal of being able to build that building," Faith said. "We're brainstorming and trying to come up with some more fundraising ideas."
She thanked Mayor Peggy Williams for participating in the fundraiser. Other local luminaries, including County Commissioner Brent Teske (D-1) and Sheriff Darren Short, also pitched in for the four-hour event, broadcast on Facebook Live, on Feb. 21.
"I want to thank, personally, our mayor for coming in, being a good sport and not only donating, but getting silly and getting a pie in the face," Lee said.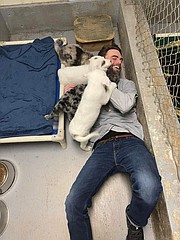 Following Lee's update, though, city councilors raised concerns about the group's future fundraising plans and the lack of engineering details in the project proposal thus far. Still, they indicated their general support for the undertaking.
Lee and Sharp said that they have spoken with several contractors about the work. They also are trying to figure out how best to incorporate donated materials or volunteers, were those to emerge, Lee said.
"We want to do it properly and take our time and make sure all of our bases are covered," Lee said.

City Councilor Kristin Smith, who made a motion to give the expansion the go-ahead to open up debate, suggested that her colleagues wait until more details were known before giving the project their blessing. That earned a quick agreement from City Councilor Gary Beach.
"We've required that before with the cross-country ski club," he said, arguing against setting a precedent for approving projects based on hand drawn plans.
Smith pointed out that securing a building permit would require proper plans. She amended her motion to require quarterly updates from the shelter en route to a groundbreaking.
Ultimately, city councilors put the proposed project under the purview of its building committee, meaning a motion was no longer needed. Lee said her group was committed to doing whatever it took to get the project completed.
"We are more than happy to bring you whatever you need, and where and when you want it," she said.
Residents on hand for the meeting offered support for the project. Jennifer Nelson praised the effort, but urged city councilors to keep a close eye on the details.
"I support the project fully, but because of some of the issues we have had with the city and some of the leases and buildings … I would really encourage the building committee and council to require proper engineering of the building," she said.
Another area resident, Dave Kemmerer, offered support for the project without conditions.
"It's a good facility and they do need to expand," he said. "There are a lot of people out there, animal abusers and stuff, and [we] need a program like that to save those animals."
---