Bungled burglary ends in felony charges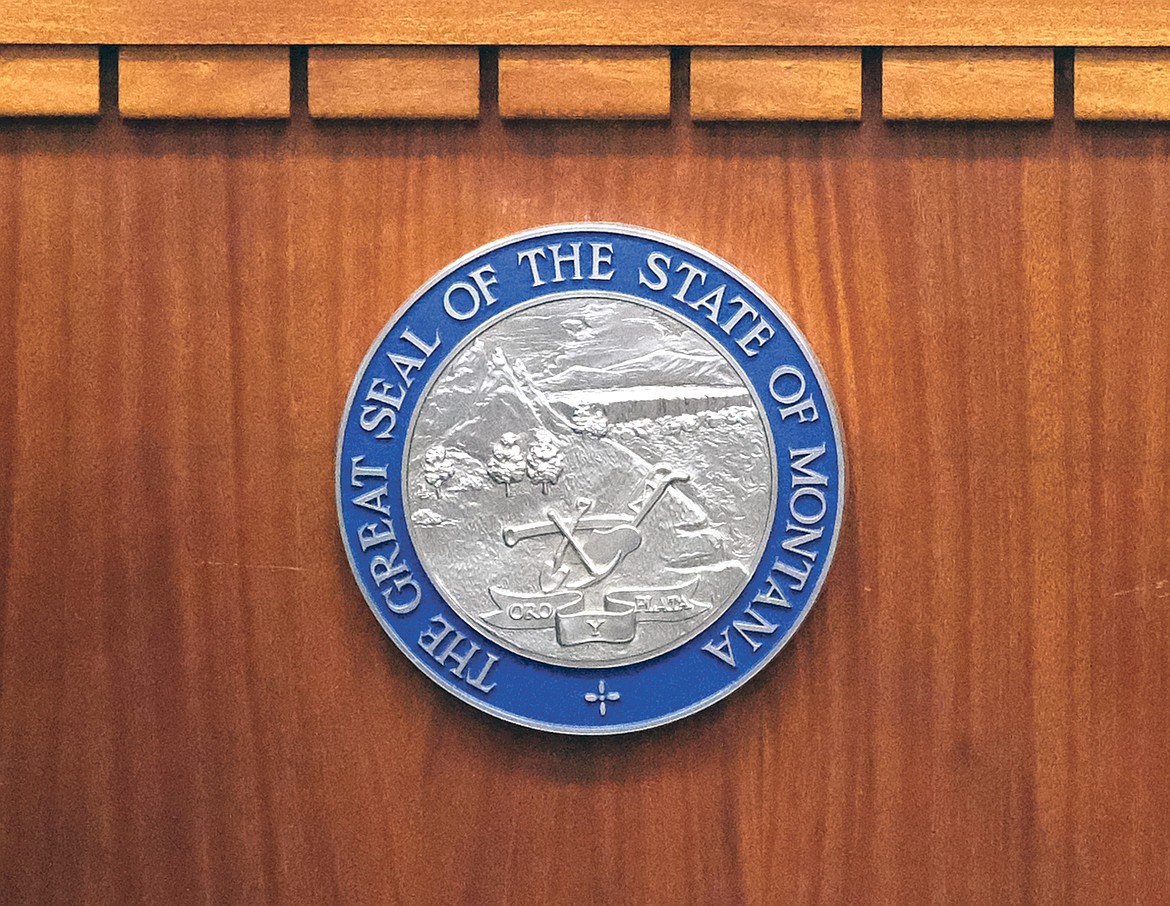 State seal of Montana. (File photo)
by
DERRICK PERKINS
Daily Inter Lake
|
March 1, 2022 7:00 AM
A local man faces felony charges after allegedly stealing cash, marijuana and pipes from a Trego garage in January.
Quentin Travis Henry Fish, 19, has pleaded not guilty to aggravated burglary and theft in Lincoln County District Court. He was arraigned on Feb. 14.
Deputies with the Lincoln County Sheriff's Office began investigating the alleged burglary about 4:20 a.m., Jan. 29, according to court documents. In an affidavit, Deputy Bobbie Noel recalled heading to the scene after a resident found Fish inside a garage about 4 a.m.
The resident, who found pieces of the garage door frame on the ground and the door lock broken, took a look inside, Noel wrote. He allegedly spotted Fish standing near a table with four mason jars of marijuana, $200 in cash, four glass pipes and three small containers of dab, court documents said.
Dab, or concentrated butane hash oil, comes in a solid form and often boasts a high level of THC, the active chemical in marijuana.
Noel wrote that the resident, who owned some of the cannabis in the garage, though the rest belonged to the property owner, unsuccessfully attempted to stop Fish. The two men knew each other, Noel wrote.
Despite the resident grabbing onto his arm, Fish broke free and ran off, court documents said. Fish left a hatchet and pickax behind at the scene, but kept the black and white backpack containing the stolen items.
After authorities arrived and spoke with the resident, they reached out to Fish's stepfather. In her affidavit, Noel wrote that the older man let Fish live on his land in a trailer.
The stepfather gave investigators permission to enter his property. Deputies moved in and arrested Fish. He let them search his trailer, where they found the backpack and stolen property, court documents said.
Noel wrote that when they returned to the scene of the burglary with Fish in tow, the resident identified him as the burglar.

Authorities estimated the value of the four mason jars of marijuana at $1,600 and put the dab at $100. Damage to the metal door amounted to about $1,200, court documents said.
Fish is due back in district court for an omnibus hearing on May 9. A pretrial conference is scheduled to follow on June 6. Were the case to go to trial, it would begin July 12.
Aggravated burglary carries a maximum punishment of 40 years with the Montana State Prison and a $50,000 fine. Theft, value $1,500 to $5,000, is punishable by three years behind bars and a $1,500 fine.
---