Daniel Ray Snyder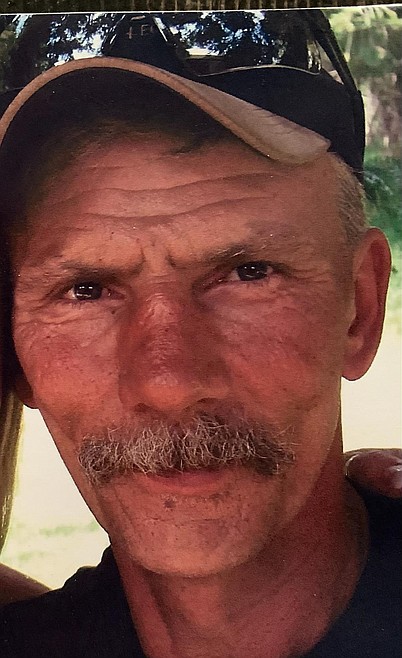 Daniel Ray Snyder went to be with the Lord on Sunday, July 24, 2022, while surrounded by his family.
Dan was born Oct. 25, 1954, in Spokane, Washington. He was born to Daniel M. Snyder and Adeline White. He was raised by his aunt and uncle in Libby, Montana. He grew up and graduated from Libby High School in 1974.
He was in wrestling, boxing and had a band he played in with Bruce Vincent and Rod Snyder. 
Dan married Colleen V. Cassidy in Coeur d'Alene, Idaho, on Feb 25, 1982.
Dan worked many jobs. From 1973-1976 he worked for Champion Sawmill. In 1974 he worked for David Price, hauling equipment. He also worked for Morris Knudsen in 1974. In 1975 he worked for Edward Lewis, tearing down buildings. In 1975-1976 for Canyon Logging. In 1976 he built water towers in Laurel, Montana, for TBM Construction. In 1976 for Urco Inc. – he was a powderman; 1977 SJ Orr - Garbage Truck Driver; 1978 Marion Orr – Dump Truck Driver; 1978 Ervin Hall – Radiator Repair. He worked for numerous Logging Companies – Rayson Logging, Cooper Logging, Whitmarsh Logging, Obrien Logging, and Halsey Logging & McNulty Trucking.
In 2001 he worked for Marcor Remediation; in 2002 he started working out of town for Envirocon World-Wide Machinery. It was Dan's last employer as he got sick and was disabled.
His boss wrote this about him yesterday:
Padder Dan, that what all the contractors called him. When he started years ago in Raton, New Mexico, he had run a dozer, and after a while running a padder he told me he just cannot get it down. I told him to give it a while and you are doing fine. Soon he became padder Dan who everyone wanted on their job. He cared not only about the job he did, but also about the people he worked with and on top of all that his family was first. What a great guy and God has a good one. We all have our time and it was Dan's. I will miss him as I know so many will. May God keep Dan's whole family in his hands as he has carried so many of us during our life.  
God Bless all 
He had a love for the Lord and attended Libby Christian Church where he volunteered and enjoyed playing games like Hidy-Go-Seeky was one of his favorites. He volunteered in activities was helping out with the annual Easter Egg Hunt. He was a big kid himself, so it was perfect for him.
He loved spending time with his wife, family and grandkids, fishing and camping at Howard Lake. Dan had a special unique relationship with each of his grandchildren. He loved watching Khonnor fish, and eating popsicles together, he was very proud of Easton and his wrestling skills, he told Easton to Sniderize them. Hailey spent a lot of time with him on the road, he had a snack drawer for her, and she would tell papa she was going to throw him under the bus. He would laugh. 
He was always cracking jokes, eating pies, POPSICLES, playing guitar, tinkering and welding in his shop.
Dan is survived by his wife of 40 years, Colleen Snyder; children, Tai Marie, (Eric) Peterson, Libby; Camron Ray Snyder (Amber); grandchildren; Khonnor Peterson, Easton Peterson & Hailey Snyder; sisters Star Williams, Libby; Cindy Jackson (Russ), Oregon; and Tammy Hovland, Washington.
He was preceded in death by a daughter, Joann M. Dillard-Snyder, father Daniel M. Snyder; Uncle John and Aunt Geneva Lybyer; and step-brother Rick Curtis.
Services will be at 1 p.m. Monday, Aug. 1, 2022, at the Libby Christian Church. Arrangements are by Schnackenberg Funeral Home in Libby.
Online condolences and memories may be shared at
---