Jean Hall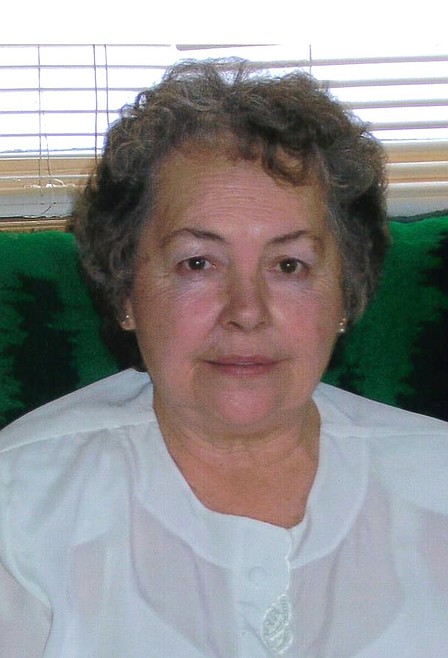 Jean Hall, 76, of Libby, Montana, passed away peacefully in her home on July 8, 2022, surrounded by family.
She was born on October 29, 1945, in Chinook, Montana, to Joseph La Fountaine and Lillian Kaufman.
She was the youngest of 11 children.
In July of 1961 at the age of 16, Jean babysat for Art's mother. It was there that she saw a graduation picture of him. She wanted to know who that man was, and if he was married. Luckily, he was not.
She said "The first time I seen that man, I said I was going to marry him." And she did just that.
Art and Jean married on Oct. 6, 1962. They had two children, Tom in 1963, and Scott in 1964. She was a stay-at-home mother while the children were little, and then in 1983, she started working construction with her husband Art for the next 10 years as a flagger. She retired in 1996.
After retirement, Jean enjoyed going to swimming club with her friends and spending time with her family. She loved having "her girls" over and frequently enjoyed trips to the pool with them.
Jean was always a force to be reckoned with and always spoke her mind.
She is preceded in death by her son, Tom and her parents.
She is survived by her husband Art; son Scott Hall (Gwen); grandchildren Steve Hall, KC Gipe (Justin), Derek Hall (Olivia), TJ Hall (Heather), and Jaime Hall; great grandchildren Danielle, Peyton, Parker, Jaiden, Raylee, Ella, Tatumn, Brayan, and Benson.
Services will be at 11 a.m., Saturday, July 30, 2022 at Schnackenberg Funeral Home in Libby.
A celebration of life will take place at noon following services, at 1112 W. Second Street, Libby.
Online condolences and memories may be shared at www.schnackenbergfh.com.
---