Allan Romaine Hodges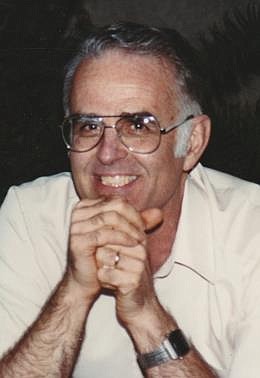 Allan Romaine Hodges, 86, departed this earthly life on Nov. 2, 2021, at the age of 86, after a long courageous battle with cancer.
Allan, the son of Ivan and Inez Hodges, was born in Lewistown, Montana, on March 23, 1935. His family moved to Troy where he stayed until he left to attend college at Montana State. 
Allan married Sue Ann Wareberg on June 14, 1958. 
Allan had a noteworthy career as a mechanical engineer for Boeing and PacCar. He considered his work on the Apollo Space Program to be the highlight of his career.
Allan and Sue retired to Bull Lake in Montana.
Throughout his life, Allan was active at church as a deacon, leading Bible studies, singing in the choir, and playing in the bell choir.
Allan enjoyed life and always had numerous passionate interests; he was especially known for his love of music. 
Allan was preceded in death by his parents Ivan and Inez Hodges, his beloved wife Sue Ann and his infant son Kurt.
Allan is survived by his three daughters, Kimberly, Kyle (Brian), and Keri (Marco), his six grandchildren Michael, Karin, Danielle, Bridget, Ben and Joshua, as well as his sister Sylvia and numerous in-laws, nieces, nephews, cousins and longtime friends.
He is dearly missed by his daughters, grandchildren and all who loved him.
Arrangements are by Schnackenberg Funeral Home in Libby.
Online memorials and condolences may be shared at www.schnackenbergfh.com.
---