Tugging incident leads to felony charges against Troy man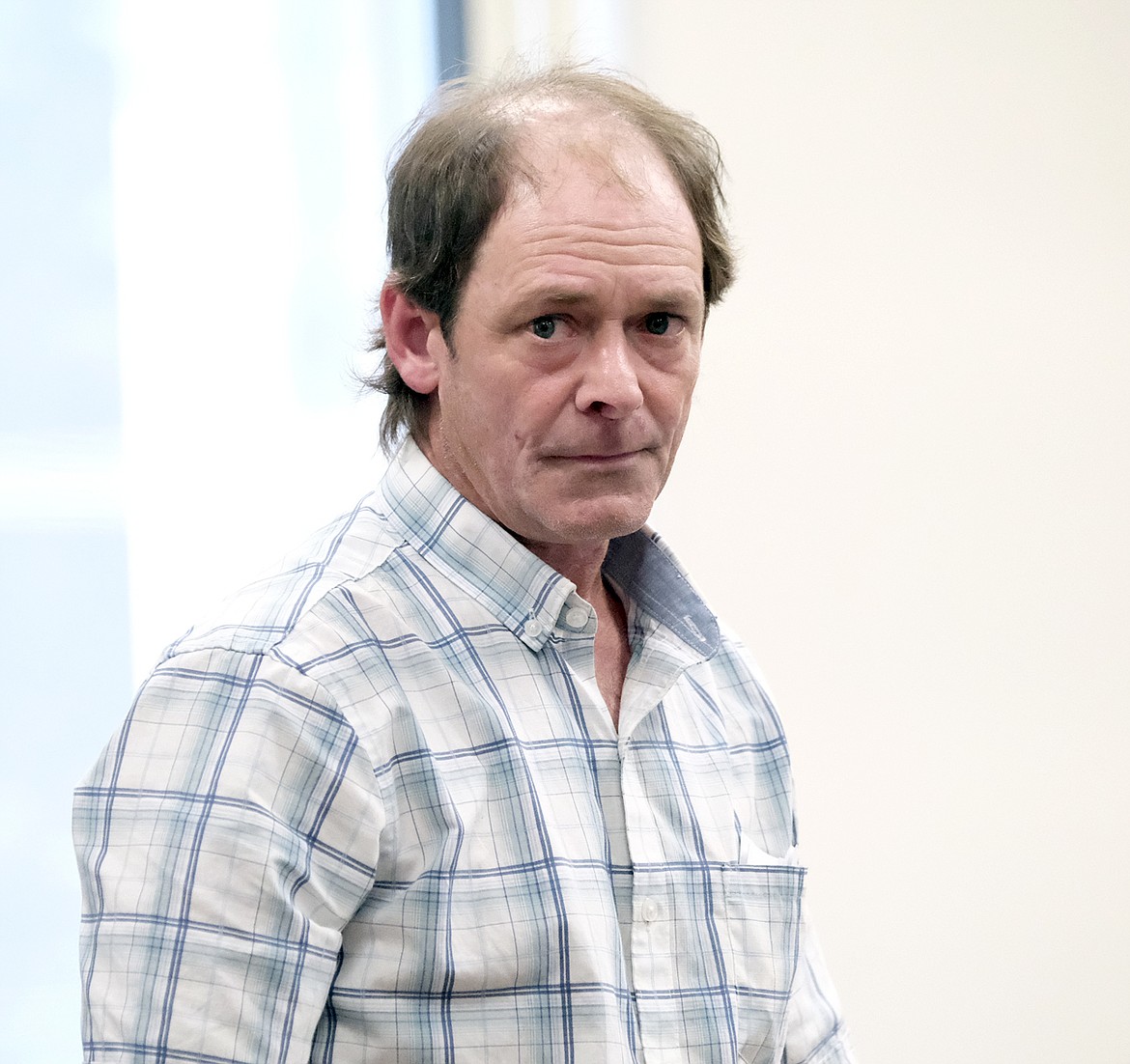 Garrett Damion Cassidy appeared in Lincoln County District Court on July 11. (Paul Sievers/The Western News)
by
SCOTT SHINDLEDECKER
The Western News
|
July 19, 2022 7:00 AM
A battle over a bicycle has resulted in a Troy man facing felony gun charges.
Garrett Damion Cassidy, 51, pleaded not guilty to assault with a weapon and criminal endangerment July 11 in Lincoln County District Court.
According to a probable cause statement filed by Troy Police Officer Henry Roy, he was called to the Lake Creek Inn on June 26 for a report of two men and one women fighting in front of the business.
The people were not at the scene when Roy arrived, but he soon found them.
The woman told Roy she was arguing with a man and having a tugging match over her bike when Cassidy came up, pulled a gun and fired a shot in the air. Cassidy confirmed the woman's account when he spoke to police, according to the court document. He added he was driving down the highway when he saw the other man allegedly assaulting the woman, stopped and fired a shot in the air.
When police spoke to the other man, he said Cassidy pointed the gun at his face and allegedly said "I will (profanity) kill you."
The other man said he knocked the gun out of Cassidy's hand, then took him to the ground.
The woman said she picked up the gun, later identified as a Glock 9mm pistol, and went to her house to get the gun away from both men. She said Cassidy later returned to her house to retrieve the gun.
Cassidy, who is free on bail, has a pre-trial hearing scheduled for Nov. 7. His conditions of release include not possessing any firearms, knives, ammunition or other types of weapons, including chemical agents. He was also ordered to not have any contact with any victim or witness in the case.
The maximum sentence for a conviction for assault with a weapon is 20 years in the Montana State Prison and 10 years for criminal endangerment.
---