Lincoln County hosts first Pride Festival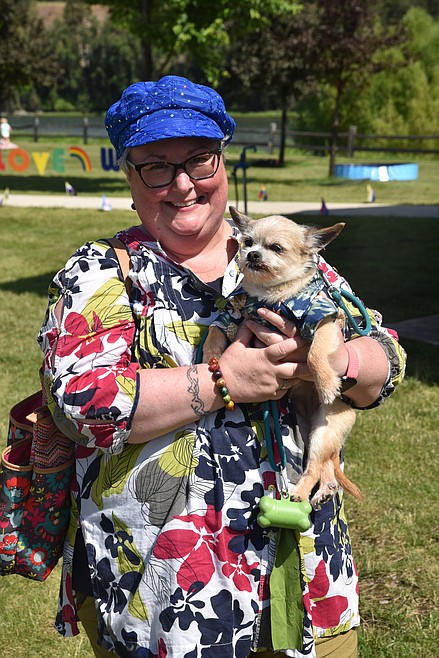 Libby resident Lee Morrissette and her chihauhau, Dilley, took home top honors Saturday at the dog show at the Lincoln County Pride festival. (Scott Shindledecker/The Western News)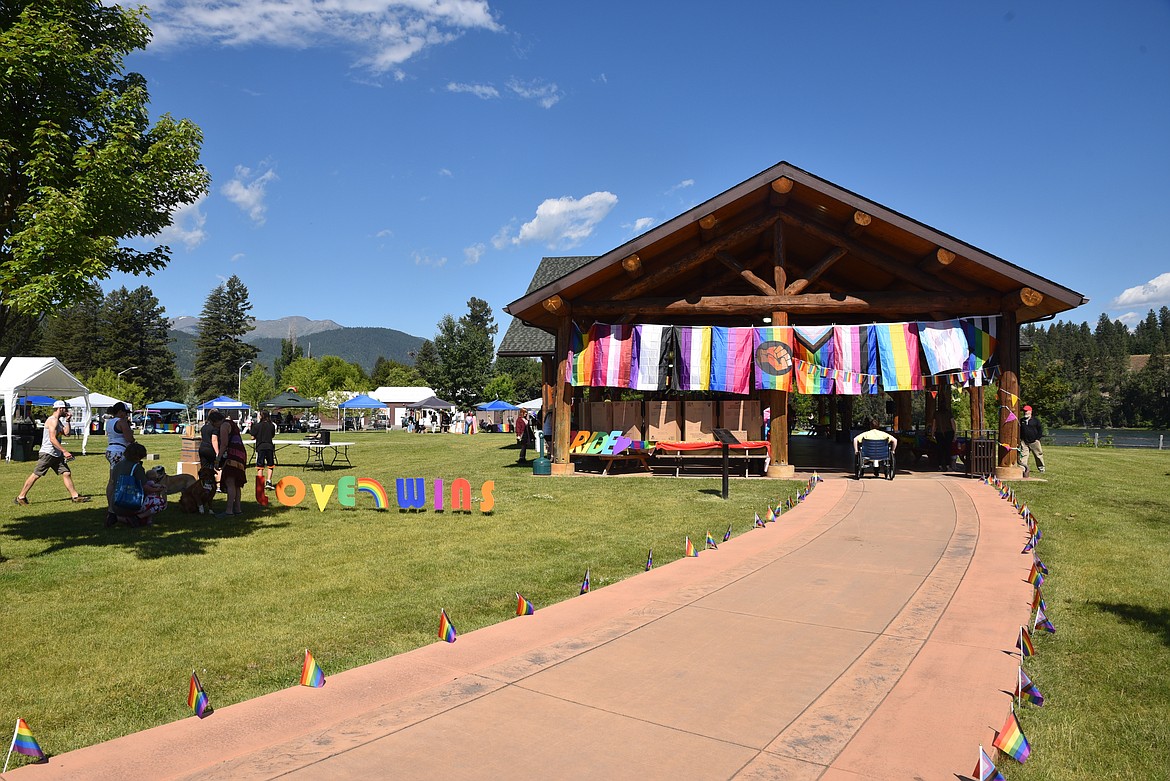 The Lincoln County Pride Festival was held Saturday at the Fred Brown Memorial Pavilion in Riverside Park. (Scott Shindledecker/The Western News)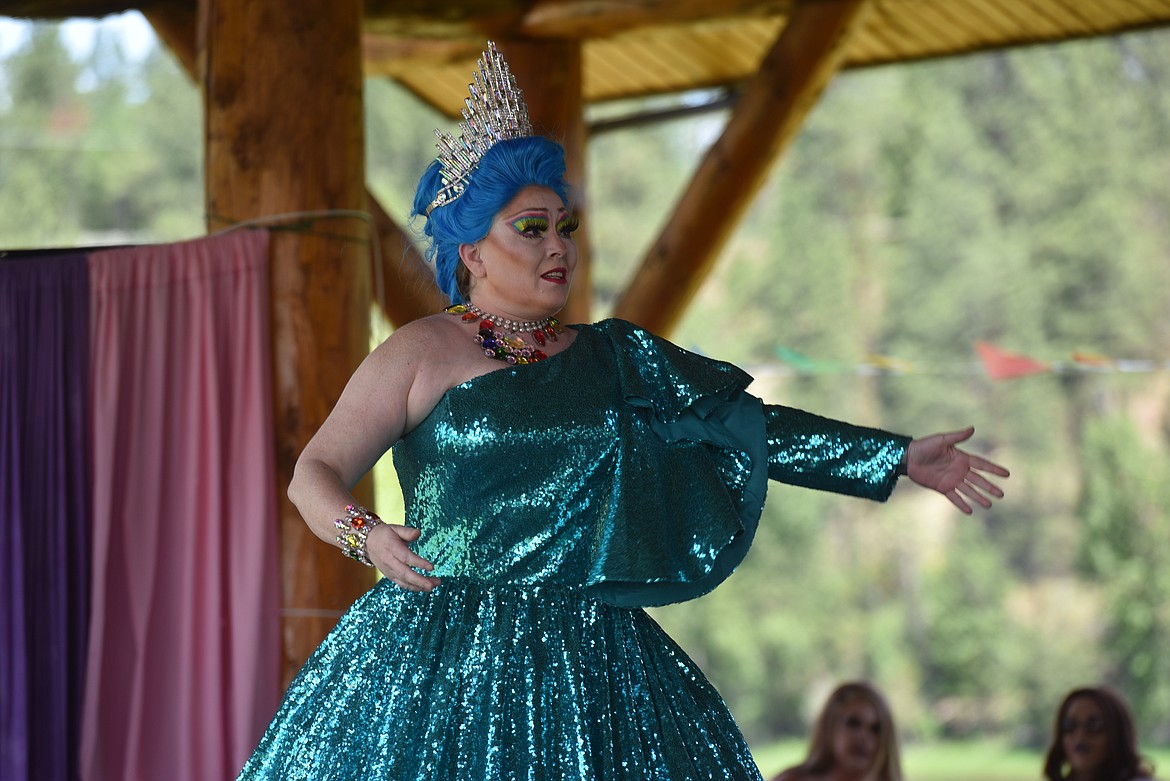 Diana Bourgeois performed Saturday at the Lincoln County Pride Festival. (Scott Shindledecker/The Western News)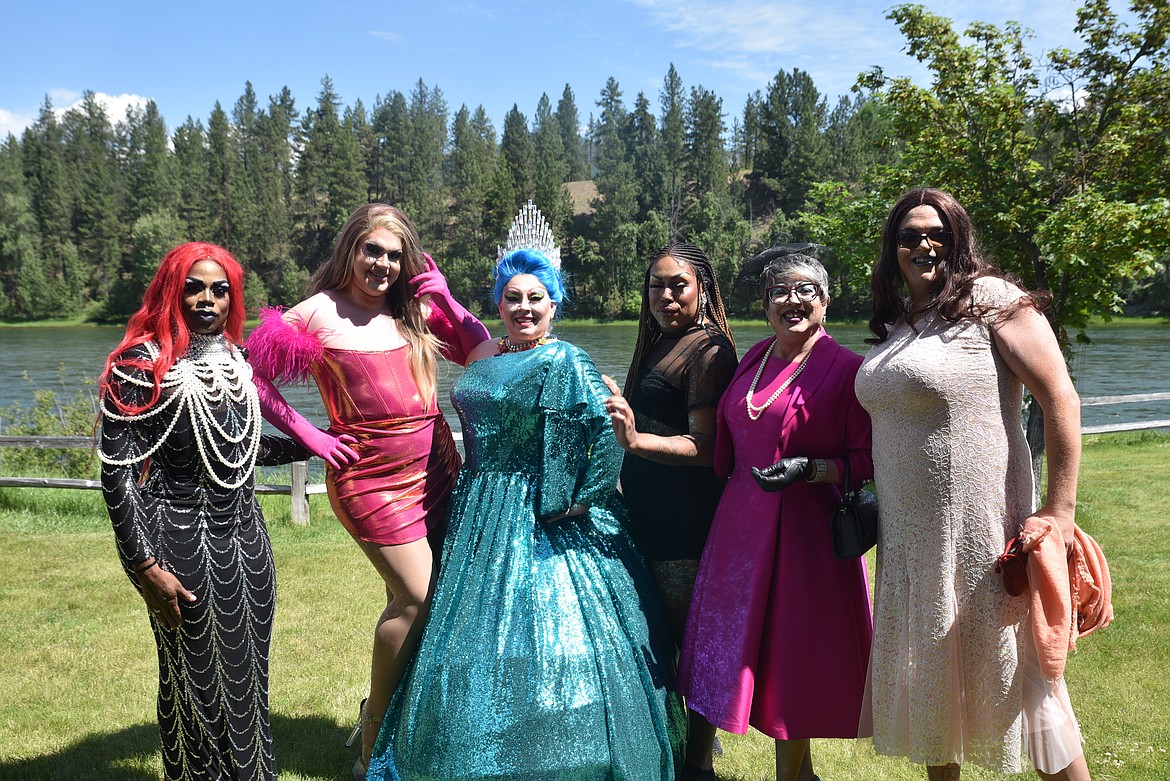 From left, are the drag performers at Saturday's Lincoln County Pride Festival, Sativa Jones St. James, DNA Experience, Diana Bourgeois, Freedom Rights, Nova Kaine VI and Kathryn, Libby's first drag queen. (Scott Shindledecker/The Western News)
Previous
Next
The first official Lincoln County Pride Festival in Libby was a peaceful, fun-loving event enjoyed by a few hundred people Saturday at Fred Brown Memorial Pavilion at Riverside Park.
An impromptu event was held last summer at Firemans Park, but last weekend's was more of an extravaganza. It included a dog fashion show, performances by drag queens as well as vendors providing food, beverage and other items.
"We just wanted to show the community they are loved and accepted in Lincoln County," event organizer Matt Hill said. "Having this event here means so much to many people here."
Pride month, as well as a celebration of the lesbian, gay, bisexual, transgender and queer community, commemorates the June 1969 police raid of Stonewall Inn in New York, which is credited with sparking the gay rights movement in the U.S.
For Beckie Guerra, one of the organizers of the event who helped begin last year's celebration, it was a hope that was fulfilled.
"I'm excited to have it happen and see so much love and support," Guerra said. "One of the reasons we are holding this is the need to educate people. We are people just everyone else."
Nova Kaine VI brought down the house with her wit and charm while describing her travels with performance troupes throughout the western United States.
"It's beautiful here," she exclaimed. "We've talked about moving to Spokane, but maybe we'll move to LIbby. It's so green and the river is wonderful."
A steady police presence helped the event run smoothly. Many attendees spoke of their concern for the potential of unrest, even violence, but it did not occur.
There were a few demonstrators present, but their participation was limited to holding signs with Bible passages.
Troy resident Alex Isvanca, who left Romania in 1991 during the fall of the former Soviet Union before living in San Diego until moving to Troy at the beginning of 2022, was there with his wife and young son.
"These are the kind of things you'll see at the end of times," Isvanca said. "We love these people, but if they continue this way, they're in danger."
The dog show, hosted by 4 Paws Pet Retreat and emceed by drag performer DNA Experience, was an obvious hit as several local residents paraded their canine buddies on stage and throughout the pavilion.
Libby resident Lee Morrissette's chihuahua "Dilley" was declared the winner as the applause for them reached 95 decibels. "Brutus" and "Cheena" tied for second while "Mango" was third.
Some of the dogs are up for adoption at the volunteer animal shelter Kootenai Pets for Life.
Troy resident Ashley South brought her husky mix "Juneau," who wore a lady bug styled costume.
"I'm excited to see it's going to be an annual event and I'm excited for acceptance in the community," South said. "And the dog show was a blast!"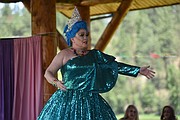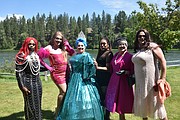 ---