Clinton Taylor Maynard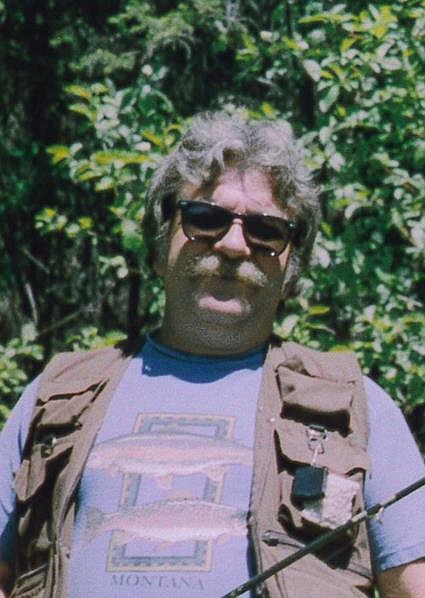 Clinton Taylor Maynard, 68, was born on Oct. 14, 1953 in Cleveland, Ohio to Alice Baker Maynard and Lloyd Maynard, Sr.
Clinton passed peacefully June 22, 2022, as was his wish, "with my Catherine holding my hand."
He is survived by his wife, Catherine; his son, Cale (Nicole); grandchildren Wyatt, Skylar and Conner; siblings Lloyd Jr. (Evelyn), Della Schnetter, DeeDee Newmarch, Vicky Serna (Cruz) Forrest (Denise) and Brenda Stamper; numerous nieces and nephews; Catherine's sister Alicia (Robert); and grandchildren Brittany, Brelynn, Mersadies, Gavin, and Ashton. He is also survived by our dog, Mr. Pardner (best good dog #2).
He was preceded in death by his parents; aunts and uncles; numerous friends; and two special pets, Mr. Peabody and Miss Fancie cat.
Clinton grew up in Libby and graduated high school with the Class of 1971. He pursued a career in all the construction trades, especially finishing cement, including curb and gutter. He enjoyed fishing, hunting, cars and crafting fine silver jewelry and rare stones. He enjoyed life!
Cale credits his dad for teaching him the initial skills of how to fish, to shoot and to drive and the love of these things. These are skills Cale has honed over the years.
When the Libby amphibole asbestos issues came to light in 1999, Clinton became a tireless advocate actively pursuing an effective cleanup for Libby and healthcare for the exposed population of Libby. He was a member of the CAG (Community Advisory Group) for over five years. He was part of the reason Governor Judy Martz used the onetime state governor's pick, "silver bullet", for Superfund legislation.
Clinton also researched Superfund legislation 9604 I1, D&E and advocated strongly for the federal Public Health Emergency declaration.
A memorial Service will be planned at a later date. Clinton was very much loved and will be missed by his family and friends.
Clinton made a difference!
Local arrangements are under the care of Schnackenberg Funeral Home of Libby, Montna.
Online condolences and memories may be shared at www.schnackenbergfh.com.
---