Timothy John Erickson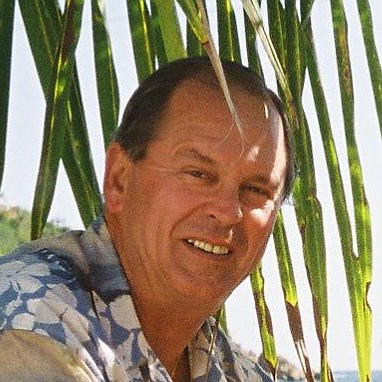 Timothy John Erickson was born Aug. 2, 1949, to Thora Mae and John Sidney Erickson in Burley, Idaho.
Tim lived in both Idaho and Montana. Following his father's premature death, he was raised by his mother and Fent Clark of Libby.
Tim graduated from Oakley High School in Oakley, Idaho, and moved to Arizona to attend college. In Arizona, he followed his father's trade in construction and masonry. His expertise in this field has left many notable buildings and structures in Colorado, Arizona, Montana, Nevada and California.
Tim's love of nature was solidified when he met the Pacific Ocean and called California his home for his remaining 36 years. He continued his career managing many large construction projects and enjoying his children, his Montana family and of course, the ocean.
Tim is survived by his daughter, Mackenzie, her husband, Sean Leslie and grandchildren, Blake, Blair, Brayden, Christian and Cruz, of Willits, California; his son, Travis and grandson Tylen, of Kalispell; brothers, Gregory and Thomas Erickson, both of Libby and their wives, Tana and Jan. Also, nephew Josh Erickson and wife, Liz their children, Elise, Blaze and Faith of Libby; nephew Seth Erickson and wife, Jessica of Colfax, Washington, and great nieces, Ashante and Isabel Mae, and great nephews, Zway and Monte; sister, Cydni Bryant, and husband Lanny, of Mesquite, Nevada, and daughter, Wendy, and his wife, Donna.
Tim died after sustaining a heart attack on Sept. 25, 2021, at his home in San Carlos, California.
A celebration of life to honor Tim will be held at noon Saturday, July 30, 2022, at Sunset Horseshoe Lake, Montana.
Remembrance and interment will be on Sunday, Sept. 25, 2022 in San Francisco.
---