Frank R. Bache, 88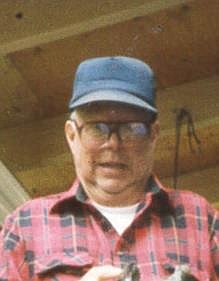 |
January 28, 2022 7:00 AM
Frank R. Bache, 88, passed away peacefully at home in Libby on Jan. 22, 2022. He was born Nov. 19, 1933, in Libby. He was the fourth of eight children born to Esbon and Ethel Nixon Bache.
He married Sondra "Sandy" St. Onge on March 20, 1953. They were married for nearly 69 years. They lived in Libby, where Frank worked with Bache Brothers Logging. He was an expert dozer operator and built many of the roads in the Yaak, Fisher River and other local areas.
Frank and Sandy moved to Anchor Point, Alaska, in 1990 and built a home. They moved back to Libby in 2005 so Frank could receive treatment for asbestosis.

He was preceded in death by his parents; a sister, Bessie Grames; his brothers, Bobby, Cecil and Fred Bache; and his twin infant granddaughters.
Survivors include his wife, Sandy of Libby; four children, Tama Bache of Libby, Patti Bache of Gillcrist, Ore., Jeff Bache (Janie) of Libby and Karel Bache of LaPine, Ore.; five grandchildren; and many great-grandchildren as well as nieces and nephews; his brothers, Lloyd Bache (Virginia), John Bache (Kathy) and Kenny Bache.
No services are planned at this time. A memorial service will be held in the summer.

Arrangements are by Schnackenberg Funeral Home in Libby. Online condolences and memories may be shared at www.schnackenbergfh.com.
---