Sara Ann Whitehouse, 74
|
January 21, 2022 7:00 AM
Sara Ann Whitehouse, 74, slipped away peacefully at the Libby Care Center on Jan. 9, 2022, after a long battle with COPD. She was born on July 27, 1947, in Libby to Duane and Mildred (Baeth) Whitehouse. She grew up in Libby and graduated from Libby High School in 1965.
After high school, Sara attended beauty school in Spokane, Wash. She married Jim Aver in 1973 and welcomed their son, Erik, in 1981. He was the joy of her life and is now a professor of physics at Gonzaga University in Spokane.
Sara was proud to help run an auto detailing small business with her then husband in the early 1990s and she graduated from the Lincoln County Campus of Flathead Valley Community College with her associate's degree in 1998.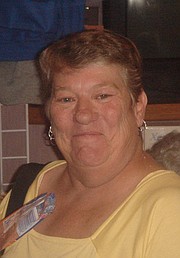 Sara's favorite pastime was spending time at the family cabin on Bitterroot Lake since 1955. Year round, she spent many holidays and special occasions at the lake. She loved camping with family and potlucks in the backyard. She also enjoyed playing cards, especially cribbage. There were many family get-togethers at the Whitehouse home featuring Tripoley, pinochle and bunco.
She was preceded in death by her parents, Duane and Mildred, and brothers, Kent and Roy. She is survived by her son, Erik; nieces, Jackie and Heidi; Uncle Brad and Aunt Shirley Beath; Aunt May Granlund; many cousins, including Janie, Reenie, Gloria, Paula, Diane, Tony and his wife Cindy; and countless friends, including her close friend since high school, Carol, and her close friend and former neighbor, Jo.
Services for Sara will be held at a later date. Arrangements were under the care of Schnackenberg Funeral Home of Libby. Online condolences and memories may be shared by visiting www.schnackenbergfh.com.
---