Trenton Philip Oelberg, 80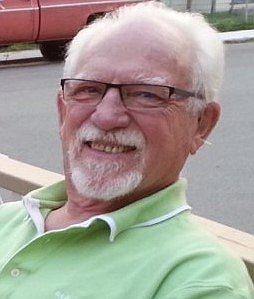 |
January 14, 2022 7:00 AM
Trenton Philip Oelberg of Piney Flats, Tenn., passed away on Dec. 19, 2021 at age 80.
He is survived by his wife of 40 years, Peggy McGee Oelberg; two children, Brian and Laura (Haywood); two stepchildren, Shawn (Lisa) and Todd; and five grandchildren, Ava, Mia, Spencer, Larson and Zoé.
He was preceded in death by his father, Cyril Oelberg; mother, Elizabeth Oelberg Beach; and sister, Sharon Oelberg Cover.
Trent was born June 2, 1941, and grew up in Kirby, Ohio, and later Upper Sandusky, Ohio. After graduating from Findlay College, he worked for U.S. Naval Intelligence as an electronic engineer in San Diego in the 1960s, during the introduction of the IBM mainframe computer. There, he became a lifelong fan of the San Diego Padres and Chargers.
He later moved to Whitefish, where he began his second career as a building contractor, while pursuing his love of fishing and the outdoors. This was also where he met his wife, Peggy. They married on Dec. 29, 1981.
In 1982, Trent entered his final and most fulfilling career, dedicating his life to the Lord and service to others as an ordained minister, receiving his master's of divinity from Bethel Theological Seminary.
He founded a ministry for the homeless population in San Diego and served congregations in Poway and Lindsay, Calif., before retiring to Libby, where he was an active member of his church community, started the Riverfront Blues Festival and continued his passion for fishing.
Seven years ago, Trent made Piney Flats, Tenn., his home. It was where he and Peggy enjoyed retired life with their new friends, neighbors and church community, enjoyed visits with his kids and grandkids, attempted to perfect the art of barbecuing and became an avid Tennessee Titans fan after his Chargers left San Diego.
Trent touched the lives of many. He will be remembered for his outgoing and caring disposition as well as his desire to help and minister to those in need.
He was an expert builder and gardener, perpetually working on a new project and always willing to lend a hand to others. He had a zest for life, laughter and never tired of a corny joke.
Trent was fortunate to have a wealth of true friends from all the places he lived.
We are grateful for the many ways in which these relationships enriched his life as well as our own.
A celebration of life will be held Jan. 22 at 11 a.m. at Celebration Church in Blountville, Tenn., with a visitation with the family beginning at 10 a.m. Trent's family welcomes your sharing of memories by visiting the East Tennessee Funeral Home's memorial website at https://easttnfuneral.com/.
---