Sonju enters guilty plea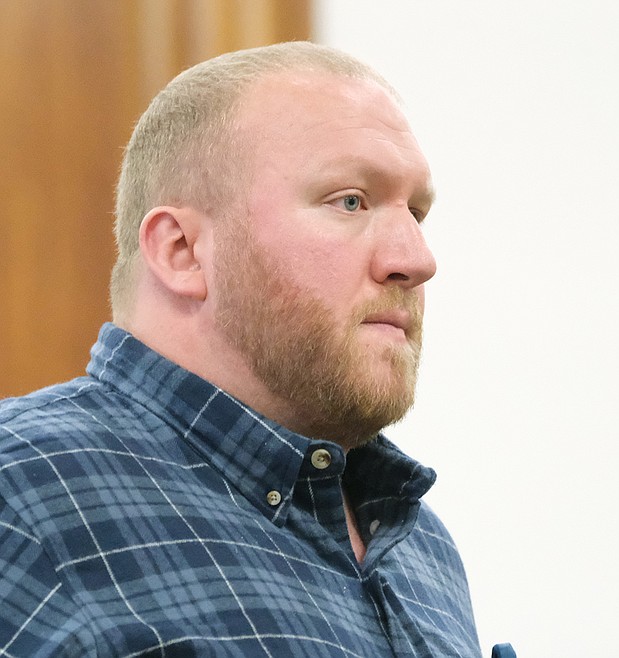 (Paul Sievers/The Western News)
|
January 11, 2022 7:00 AM
A Libby man who harassed campers at Warland Creek Campground last year pleaded guilty Dec. 20 to a single count of criminal endangerment.
Following the July 3 arrest, Jared Sonju, 34, faced assault with a weapon, criminal endangerment, assault and carrying a concealed weapon while intoxicated charges. In exchange for the guilty plea, prosecutors will drop all but the criminal endangerment charge.
Sonju came to the attention of authorities following a 911 call reporting an intoxicated man shooting a firearm at the popular campground. Deputy Derek Breiland of the Lincoln County Sheriff's Office recalled in an affidavit arriving in the early morning hours to learn that the man had gone from campsite to campsite, trying to pick fights and asking after drugs.
The individual who first phoned authorities told Breiland that the man, later identified as Sonju, punched a friend in the face and waved a gun around.
"The victims all ran away from the suspect as they were afraid they would be shot," Breiland reported. "Seconds after the victims ran away, they heard the suspect fire the handgun."
Deputies Ben Fisher and James Derryberry joined Breiland on scene and together they followed as the caller led them to Sonju's campsite. According to the affidavit, the lawmen found Sonju sleeping. Asking about weapons, they recovered a Smith and Wesson M&P 9mm concealed on Sonju's right hip and a full magazine in his pocket, Breiland wrote.
Fisher and Derryberry later recovered a casing matching the handgun after searching the area where the victims said he fired the weapon.
In the meantime, Breiland decided to arrest Sonju, although not without a bit of difficulty. The deputy wrote that Sonju began arguing with him.
"Before Sonju was being placed in handcuffs, he started yelling at me to shoot him and other obscenities that do not need mention[ing]," Breiland wrote. "Sonju was highly intoxicated and could barely stand up on his own. He was trying to start a fight with me and stepped back and clenched his fists when I told him he was under arrest."
Sonju eventually complied, though not before the deputies drew a Taser, according to court documents.
As per the plea agreement, prosecutors will recommend Sonju receive a deferred four-year sentence and pay a fine of $1,000 along with other court costs.
---