Marijuana sales blossom with legalization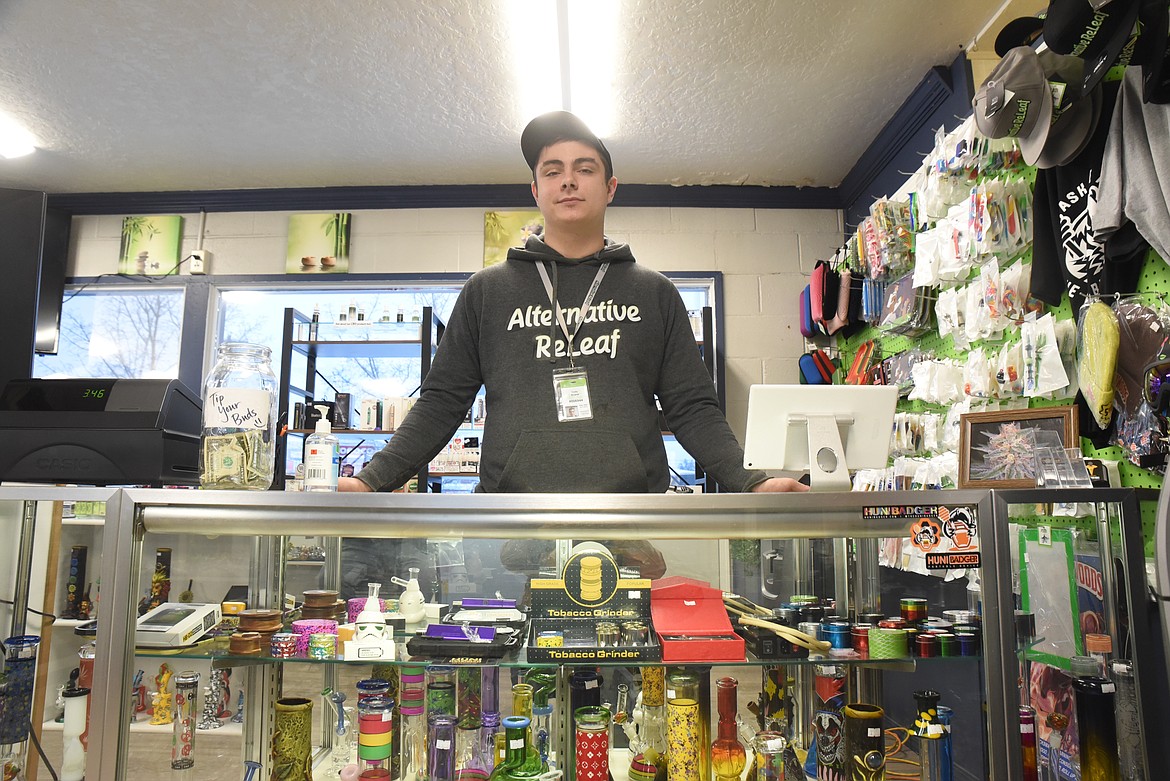 Cody Evans, a manufacturer at Alternative ReLeaf, works behind the counter at the marijuana dispensary on Jan. 5. (Derrick Perkins/The Western News)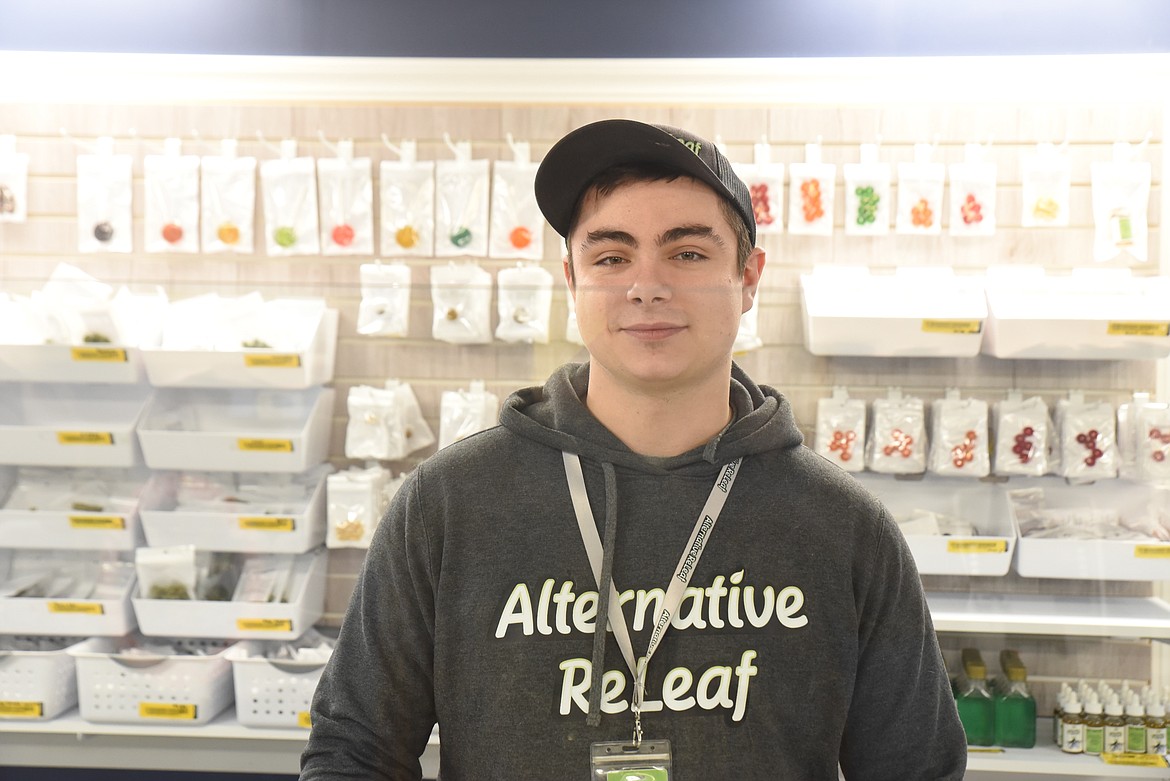 Cody Evans stands in front of the product for sale at Alternative ReLeaf, a dispensary located on U.S. Highway 2 outside of Libby. Barbie Turner, CEO, said sales increased eightfold as recreational marijuana sales opened up Jan. 1. (Derrick Perkins/The Western News)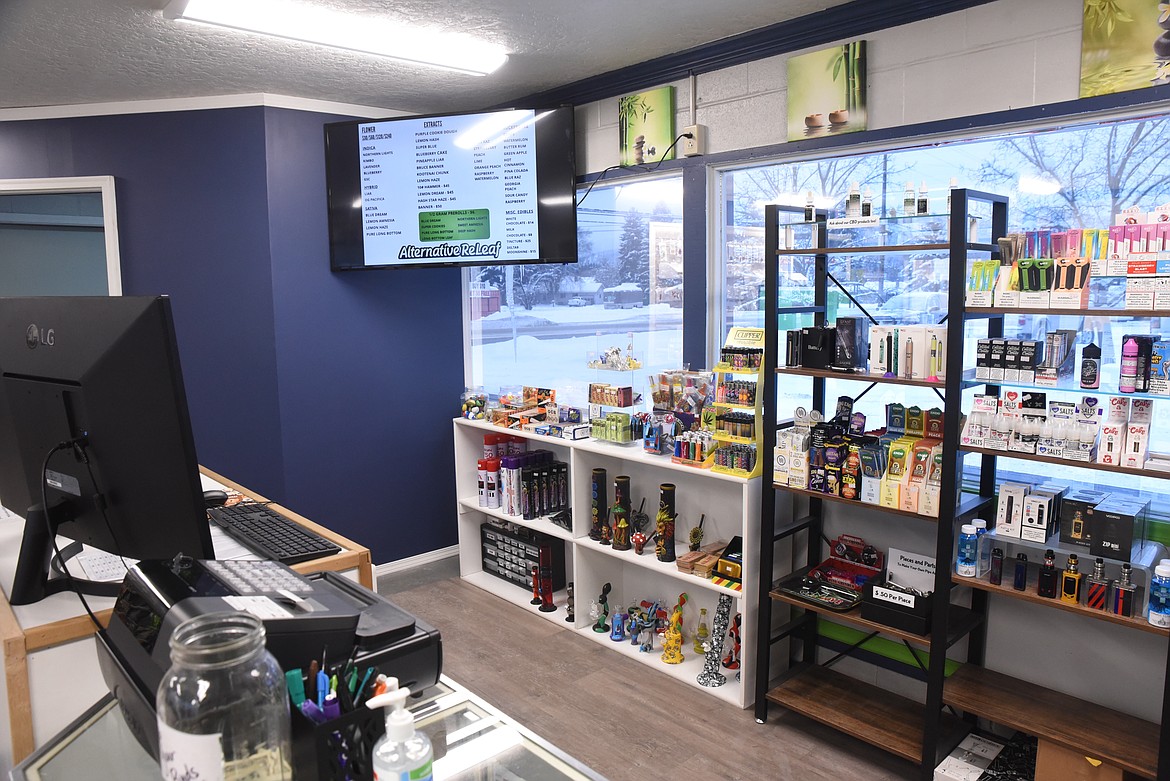 Cannabis-related products for sale at Alternative ReLeaf, a dispensary on U.S. Highway 2 just outside of Libby. (Derrick Perkins/The Western News)
Previous
Next
by
DERRICK PERKINS
Editor
|
January 11, 2022 7:00 AM
The most pressing question posed by customers of Alternative ReLeaf in the days since recreational marijuana sales launched in Lincoln County and across the state?
How to open the childproof packaging, said Barbie Turner, CEO of the Libby area dispensary, with a laugh.

Turner's U.S. Highway 2 facility is one of two medical dispensaries on the municipality's borders with the ability to now sell recreational marijuana, thanks to House Bill 701 and a 2020 ballot initiative approved by voters. Rules for how retail sales would work went into effect Jan. 1 with existing medical dispensaries given the go-ahead to start sales with the advent of the New Year.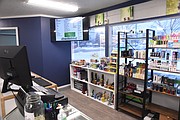 Turner described the months leading up to that moment as a whirlwind of activity. Production shifted into high gear and newly codified rules were learned and implemented, she said.
"Our team here, we had a mountain of overtime that equated to full weeks worth of work," she said.
On the fateful day, which was both a holiday and weekend day, customers waited in their cars for a chance to shop in the store, said employee Tytus Meister.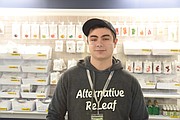 "There was definitely a pretty large turnout," he said.
That matches reports coming in from around the state. In Kalispell, Eric Harding of Lifted Meds told the Daily Inter Lake a line of customers had wrapped around the building by the time the dispensary opened.
"It was crazy," he said.
The opening weekend generated about $313,000 in tax revenue for the state, according to the Department of Revenue. The state agency estimated that retailers sold more than $1.5 million in marijuana products.
Turner said Alternative ReLeaf saw about eight times the sales it normally does during the opening weekend. Sales remained high in the following days.
"Honestly, it's been unbelievable," Turner said.
She expects sales to remain strong, but find a level of consistency as people get used to retail marijuana. Turner predicts a seasonal boom to coincide with summertime as well.
"I think it's going to be a situation where, yes, we had this major influx, but I think it will level off within the next couple of weeks," she said. "I think we will see four times that what we had seen under medical marijuana, and that will [increase] when we have a warm summer — when it's not frigid out."
In the meantime, Turner said her team was focused on making sure the dispensary has enough stock to meet the facility's medicinal clients as well as recreational sales.
They also are helping customers adjust to what Turner described as the sticker shock related to the state taxes enacted on medicinal and particularly recreational sales. While preparing for the advent of legalization, lawmakers placed a 20 percent tax on recreational sales. They added a 4 percent tax on medicinal marijuana.
A 20 percent tax is one thing on paper. Customers have realized that the additional cost is "significant," Turner said.
And the county could add an additional 3 percent local tax on top of the state's cut of the action. In Libby, members of the city council's ordinance committee are preparing to lobby county officials for the tax, which would need to go before voters for approval. While county commissioners said last month that they are in the fact-finding stage, the board's Jan. 12 agenda sets aside 15 minutes for a marijuana discussion, beginning at 11 a.m.
Turner, who has been active in Libby's recreational marijuana rulemaking conversation, said she saw the industry as potentially bringing jobs back to the region. She described the manufacturing side of the business as a core focus for Alternative ReLeaf, which has several locations in northwest Montana, in the immediate future.
Turner said she recently adopted the title of chief executive officer, another sign of the changes coming to Montana's budding marijuana industry.
"I guess that's where we're headed — to titles and labels," she said. "Corporate cannabis a little bit."
Bret Anne Serbin of the Daily Inter Lake and the Associated Press contributed to this report.
---