Roberta "Berta" Taylor, 86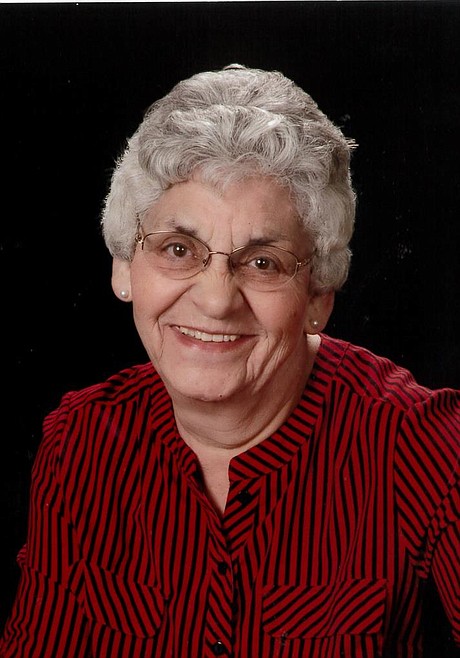 |
February 15, 2022 7:00 AM
Roberta "Berta" Taylor, 86, died on Jan. 30, 2022, at Bee Hive Homes Assisted Living in Kalispell. She was born April 10, 1935, in Wolf Point to Milo "Emery" and Virginia Ren. Roberta was a twin to Robert "Bob" Ren and they were the fourth and fifth of seven children.
Roberta married Delphin "Del" Gunderson in Columbia Falls on April 29, 1955, and they had two sons, Steve and Scott Gunderson. Del preceded Berta in death on Dec. 31, 1982.
Roberta and Jim Taylor wed on May 5, 1984. Roberta and Jim enjoyed life together until Jim passed on June 27, 2011.
Roberta reconnected with a longtime friend Howard Paullin and the two were inseparable. They danced, golfed, power walked, went on road trips and greatly enjoyed life together. Sadly, Howard passed away on Oct. 4, 2019.
Roberta continued to live life and devote herself to her Lord and Savior, and was truly a cherished member of the Church of God. She regularly gave of herself so that others not so fortunate could be helped through the church.
Roberta was an active member of the Lincoln County Republican Club and involved with local politics. Berta was a wonderfully dedicated volunteer at the Libby Community Thrift Store for many years. She served as president and was instrumental in the yearly scholarship donation to Libby High School.
The isolation created by the last two years took its toll, as she was unable to stay as active as she had previously. She passed peacefully, surrounded by family and friends. Berta went to her Lord with a clear mind, knowing she will meet with family and friends.
Roberta is preceded in death by her parents and siblings, Doug, John, Will, Bob, Mike and Terry.
Survivors include her sons, Steve (Cherie) Gunderson of Libby and Scott (Linda) Gunderson of Kalispell; grandsons, Dustin of Kalispell, Jason of Livingston and Ryan of Missouri; and great-grandkids, Clayton and Hadley.
A celebration of life was held Feb. 12, 2022, at 11 a.m. at the Church of God in Libby. In Lieu of flowers, donations can be made to the Church of God or the Libby Community Thrift Store so they may continue doing God's work in Robert's name.

Arrangements are by Schnackenberg Funeral Home in Libby. Online condolences and memories may be shared at www.schnackenbergfh.com.
---