Constance Ann Malyevac, 76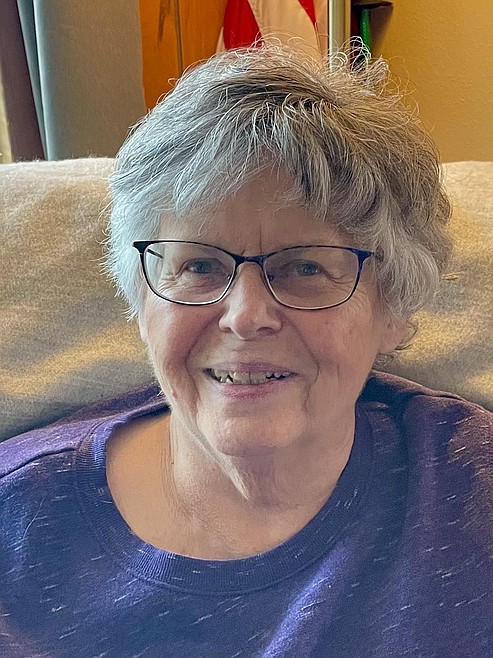 |
February 15, 2022 7:00 AM
Constance "Connie" Ann Malyevac was a caring wife, mother, grandmother, great-grandmother, sister and friend. She left this world suddenly on Feb. 11, 2022. at age 76.
She was born to John and Gladys Savage on Oct. 4, 1945. After graduating from Girls Central High School in Butte, Connie chased her dreams to study at Gonzaga University, where she graduated with an education degree. She moved to Libby for her first teaching job and it was where she met her husband of 53 years, Bob Malyevac. Together, they had three children: Deanna, Robert and Allyson.
Connie loved and cherished spending time with family, especially her grandchildren. She loved the sunshine even if it meant taking a drive to find it. Some of her most cherished memories were of family gatherings, trips to sunny destinations and seeing the Kootenai forest proudly on display in our nation's capital. She always looked forward to time with friends and sharing a good laugh. She also enjoyed gardening, dancing, reading, quilting, playing cards and cheering for her beloved Zags in basketball.
She was a wonderful teacher and excelled at getting math to finally click with her students. She was an active member of the community and was a member of the PEO Chapter BJ, St. Joseph Catholic Church, and she also volunteered at the Libby Heritage Museum.
Survivors include her husband, Bob Malyevac; son, Robert (Michelle) Malyevac; daughters, Deanna and Allyson (Scott) Gatzemeier of Boise, Idaho; grandsons, Jake and Reece; granddaughters, Stephanie, Jordan and Mckinley; great-grandchildren, Davyan, Pyper, Anyka, Beau and Ridge; a twin sister, Kathy (Tom) Foley of Butte; brothers, Craig (Bobbie) Savage of Liberty Lake, Wash., and William (Veda) Savage of Springfield, Ore.; brother-in-law, David Malyevac Kings George of Virginia; nephews, Tom, Dan, Craig, Connor, Steve and Daniel; nieces, Debbie, Meghan and JoAnn; and 19 grandnephews and nieces.
Rosary will be at 6 p.m., Feb. 16 at Schnackenberg Funeral Home in Libby. Mass will be held at 11 a.m., Feb. 17 at St. Joseph Catholic Church in Libby. In lieu of flowers, please donate to Butte Central Schools or a charity of the donor's choice on her behalf.
Connie was so loved and will be greatly missed by her family and friends.
---