Mickael M. Kair, 79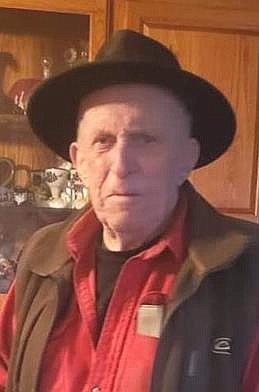 |
February 8, 2022 7:00 AM
Mickael M. Kair, 79, passed away Jan. 29, 2022, at his home in Libby. He was born May 30, 1942, to Morriss H. and Edith (Nicholson) Kair in Portland, Ore.
Mickael spent his early years in and around the Ashley Lake area, attending a school taught by his mother, Edith Kair. The family moved to Libby in 1953. There, he attended Libby Public Schools and graduated from Libby High School in 1960.
He went to work in the woods, eventually becoming a logging contractor and owner-operator, running several businesses over the course of his life. He met Marilyn Vinson in Libby and they married in 1960. They had five children: David, Brian, Kathy, Scott and Kelly. They later divorced in 1999.
In 2007, he met the love of his life, Ronda Ames. They married on March 17, 2012. They spent lots of time camping and hunting with friends and family. Mickael was a simple man of many talents and tried to enjoy life to its absolute fullest when given the opportunity.
Mickael semi-retired from logging in 2000 and became a project supervisor for ER from 2002 to 2005. He returned to logging until 2010, when he retired. A few years later, bored with retirement, he took a job with Lincoln County Transportation and worked there from 2013 to 2016, when he was diagnosed with cancer. In 2019, he went to work for Evergreen Disposal, driving a garbage truck. He was often quoted as saying, "All good loggers grow up to be garbage truck drivers." He worked until November 2021, when his health began to fail again.
Mickael was preceded in death by his daughter, Kathy Lynn Kair; grandson, Michael S. Kair; and his parents, Morriss H. and Edith C. Kair.
Survivors include his wife, Ronda Ames-Kair; a sister, Sheila (David) Harding; sons, David, Brian (Chris Smith), Scott Kair and Kelly; Elmer (Eileen) Amundson; stepchildren, Kendra Ames, Kyle (Barbie) Ames, Jon (Jess) Ames, Richard Ames and Baylie Ames; mother-in-law, Georgia McGhee; sister-in-law, Rita Wickham; brother-in-law, Adam (Mickey) Carr; and many grandchildren, great-grandchildren, nieces, nephews, extended family and lifelong friends.
At his request, no services will be done at this time. The family will hold a private memorial later in the spring.
Arrangements are by Schnackenberg Funeral Home in Libby. Online condolences and memories may be shared at www.schnackenbergfh.com.
---