Terri Kendall, 63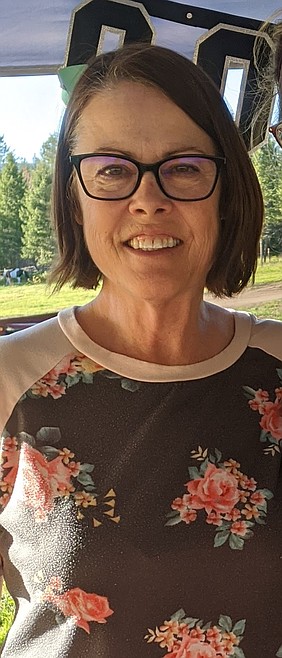 |
February 4, 2022 7:00 AM
Terri Kendall, 63, of Athol, Idaho, peacefully passed away on Jan. 23, 2022. Terri was born April 11, 1958, in Stanley, N.D., to William and Shirley Robertson.
When she was 5 years old, the family moved to Libby and Terri graduated from Libby High School in 1976. There, Terri met the love of her life, and high school sweetheart, Michael Kendall. They married on March 26, 1977. Mike loves to refer to her as "his little flower."
In 1996, Terri's young family decided to move and plant roots in north Idaho. Terri and Mike found their forever home in Athol. Terri worked at Lifecare Center of Coeur d'Alene for many years. She was an incredibly hard worker with a huge heart and a smile that could brighten anyone's day. Everyone that knows her would describe her as the sweetest person.
When Mike was presented with the opportunity to work on the road, Terri decided to retire and spend some time traveling with her love. They spent two years traveling and enjoying their time together. Missing their family, they decided they wanted to come back home.
Terri was a talented gardener, seamstress and crocheter. She loved to make blankets for her grandchildren and family. Terri's family was her pride and joy; she absolutely adored them all. She would never forget any birthdays in the family and she always ensured a birthday celebrant felt loved on their special day. She was always thinking of others. She touched many lives with her generosity and passion for life.
Terri leaves behind her mother, Shirley Robertson; her husband, Michael Kendall; her twin brother, Timothy, and brothers, Steven, Wayne and Warren; her three daughters, Kara Rantala with husband, Gary Rantala, Amanda Tirri with husband, Ryan Tirri, and Alexandra Kendall; and her stepson, Michael Shafer with wife Christine Shafer. Lastly, she is survived by her grandchildren: Mary, Julia, Annika, Abigail, Kaylea, Brayden, Eric, Chad, Evan and Colton.
She is preceded in death by her father, William Robertson. As she said in her final days, "I'm a pretty lucky lady to have all of you in my life."
In the words of Terri Kendall, "I love you more."
Family and friends are invited to attend her funeral on Feb. 19, 2022, at 11 a.m., which will be followed by a lunch, at the Shepherd of the Hills Lutheran Church in Rathdrum, Idaho. A burial service will be held in Libby at a later date.
---