Richard "Rick" W. Johnson, 77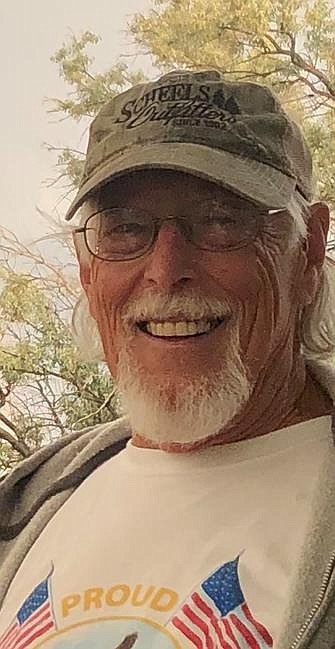 |
February 4, 2022 7:00 AM
Richard "Rick" W. Johnson, 77, passed away Jan. 31, 2022, surrounded by loved ones at his home. He was born in Libby on Nov. 14, 1944, to Fred and Margaret Johnson.

He was raised and educated in Libby, graduating in 1963. After spending a year at Northern Montana College in Havre, he was drafted into the U.S. Army and served two years as a weapons specialist, including one year in Vietnam. Rick was very proud of his military service. His daughter, Shayne, and grandson, Reagan, followed in his footsteps, serving in the Air Force and Army, respectively.

Following his military service, he returned to Libby in 1967. Rick began working for the Forest Service and was stationed at one of his favorite places, Raven Ranger Station.

In the summer of 1967, he met Mary Lee Craver, the love of his life. They were married in September 1968. Rick and Mary Lee built a beautiful life together with their children, Scott and Shayne.
Hunting, fishing, skiing and water sports were how Rick spent his family time. His hunting camp on Richards Mountain was legendary among friends, with many weekends spent hunting deer and elk. He gave many summer weekends to Kootenai Winter Sports and Turner Mountain, serving on the board of directors, keeping the old T Bar running and clearing brush from trails.
Following his Forest Service career, Rick went on to work at St. Regis Paper Co., working in the woods, running skidder, setting chokers and running dozer. Work, however, was always secondary to his family.

Rick raced canoes and log rafts. He floated most of the major rivers in Montana with his paddling group, the "Hardy Boys" (Paul Johnson, John Damon, Randy Edwards, John Lindsay, Ed Pederson and Will Shirley), from 1985 until 2021. They floated the Missouri, Milk,and Marias rivers each spring. Rick always had the best stories about these adventures.

Rick is preceded in death by his mother, Margaret Johnson Hill; father, Fred Johnson; brother, Dale Johnson, and sister, Beverly Hamann.

He is survived by his loving wife of 53 years, Mary Lee; son, Scott, and wife, Andrea; daughter, Shayne, and husband, Matt; grandchildren, Marlayna, Reagan, Zach and Addison; a sister, Margie Drury; and several nieces, nephews, extended family and countless friends.

In lieu of flowers, donations may be made to Wings or The American Legion, Austin Reedy Post.
Arrangements are by Schnackenberg Funeral Home in Libby. Online condolences and memories may be shared at www.schnackenbergfh.com.
---