Lady Loggers emerge victorious in cross-county showdown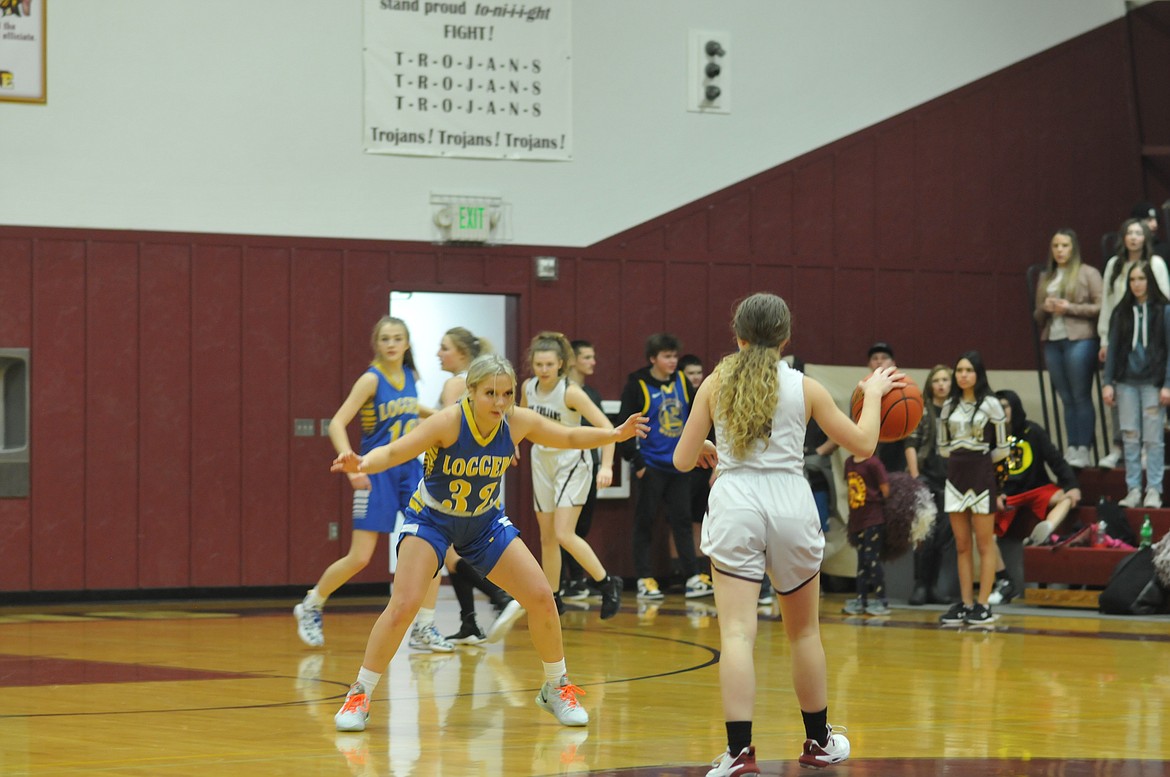 Kinzee Boehmler of the Lady Loggers stares down a member of the Troy Lady Trojans during the south county rivalry game on Jan. 27. Libby came away with a 37-25 win. (Jim Dasios for The Western News)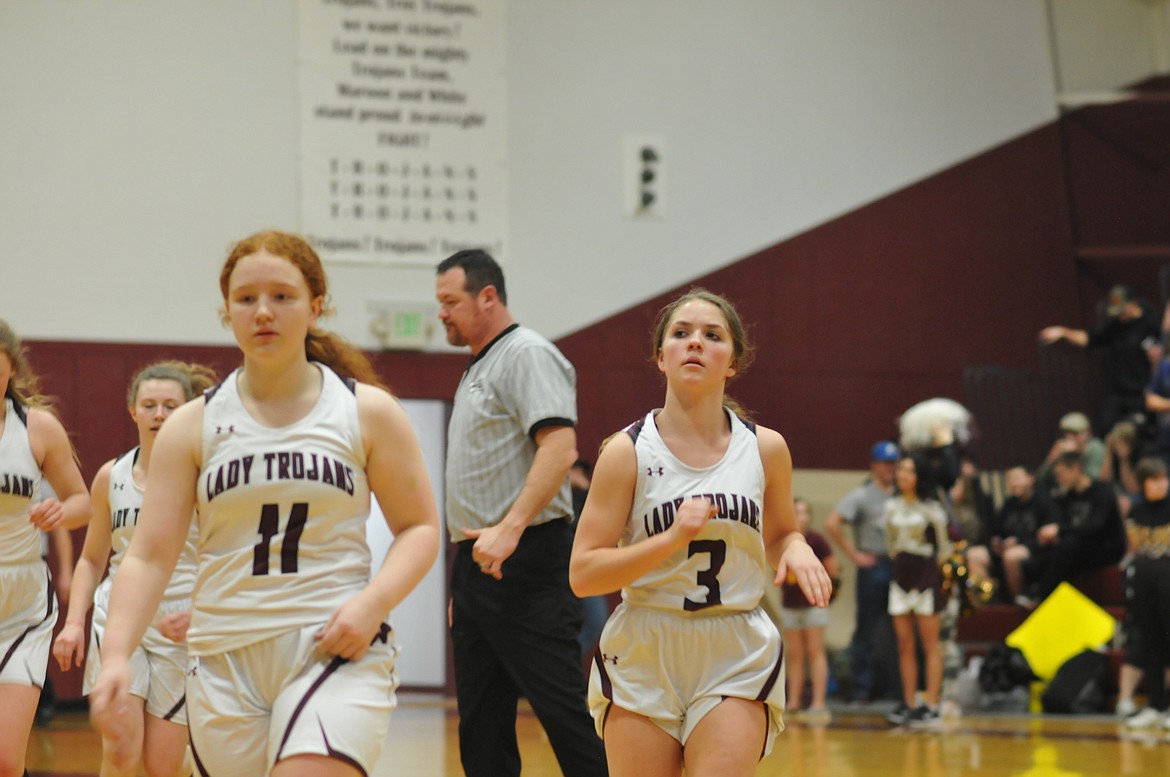 Members of the Troy Lady Trojans come off the court during a 37-25 loss to the Libby Lady Loggers on Jan. 27. (Jim Dasios for The Western News)
Previous
Next
by
JIM DASIOS
|
February 1, 2022 7:00 AM
In a matchup between two young, inexperienced and struggling teams, someone had to win.
The Libby Lady Loggers defeated the Troy Lady Trojans 37-25 on Jan. 27. It was Libby's second win against Troy this season.
The two teams struggled to hit shots throughout the game and both saw quarters end without a single basket. In the third quarter, Troy garnered just one point. Libby was blanked in the fourth quarter.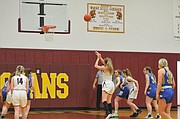 At the game's beginning, both Libby and Troy tried various defenses and employed a full court press to contain each other. The Lady Loggers and Lady Trojans gamely fought through the defensive schemes arrayed against them and in most cases got off shots.
The problem? Few fell into the basket.
Libby's Taylor Munro converted on a couple of early baskets while the Lady Trojans were held scoreless. The first quarter ended with an 8-0 Libby lead.
The second quarter saw both Libby and Troy find ways to add to the scoreboard. Libby scored off offensive fouls, midrange fouls and by taking advantage of a couple of turnovers that turned into layups.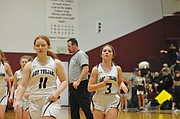 Troy's Autumn Fisher hit from inside while Elaine Folkerts hit two free throws and Leslie Gravier converted a steal into a lay-in to end the second quarter. Libby stood at 23 to Troy's 11 at halftime.
The third quarter must have reminded the Lady Trojans of the first. Troy finished with one point while Libby scored 14.
Freshman Maddie Vincent drained a long two-point shot to start the Lady Loggers' nearly uncontested run on offense. The Lady Loggers sped up play and converted on several shots. The quarter ended with the score at 37-12, an insurmountable 25-point lead.
But the Lady Loggers got a taste of Troy's woes in the final quarter of play and were held scoreless by the Lady Trojans. Troy's squad played defense at a frantic pace, double —and at times triple — teaming Libby's players. The swarm approached paid off in the form of a couple of turnovers that resulted in baskets. Folkerts nailed a three-point shot and Gravier hit a basket. Meanwhile, Audrianna Borgmann contributed five points as Troy outscored Libby 13-0 in the final minutes of play.
It wasn't enough to fill the deficit. The Lady Loggers walked off the court with the win.
Lady Loggers first year coach Todd Boehmler praised Taylor Munro with getting Libby rolling.
"[Munro] hit the boards hard … and her opening game buckets got us off to a good start," he said.
He also highlighted Ashley Freese's solid performance.
"[Freese], who's been struggling a bit lately, came off the bench to give us quality minutes along with seven points," he said.
Overall, Boehmler was pleased with his team's performance.
"We're still working on our ... transition game. That is switching defenses, pressers and offensive sets smoothly during the course of game action," he said. "I thought we did that fairly well tonight."
But he saw room for improvement.
"We still need to drill fundamentals into the girls and continue to work on court vision, court awareness," he said. "Seeing what's going on, both offensively and defensively, seeing where everyone's at and how to best take advantage of the situation."
Munro led her team in scoring, coming away with 13 points. Freese racked up seven points while Vincent and Ellie Andreessen came away with five each. For the Lady Trojans, Folkerts left the court with eight points and Gravier came away with six. Fisher and Borgmann netted five points each.
---