Flathead police chase leads to arrest of man wanted locally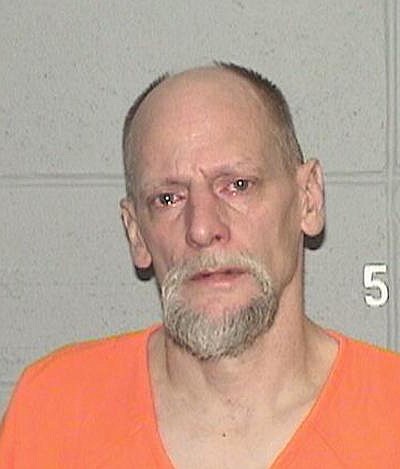 by
SCOTT SHINDLEDECKER
The Western News
|
December 27, 2022 7:00 AM
A man wanted on a felony warrant out of Lincoln County led Montana Highway Patrol troopers on a long distance high speed chase Friday, Dec. 16, but gave up after spike strips were used to help disable the vehicle.
According to Trooper Laramie Stefani, the pursuit began near Browning on Highway 2 for Richard Mongan, 51, of Kalispell.
The initial chase was called off because of road conditions, but Stefani picked up the pursuit of the white pickup Mongan was driving near Nyack Flats.
Flathead County Sheriff's deputies as well as more troopers assisted and spike strips were put down, blowing out at least one tire on Mongan's truck.
Mongan pulled over near Lake Five and was taken into custody without incident, Stefani said.
Mongan was additionally charged with criminal endangerment. Mongan is currently lodged in the Flathead County Detention Center. His bail was set at $67,695.
Mongan is scheduled to be arraigned on Jan. 5, 2023, in Flathead County District Court.
Laramie said he didn't know the exact charge Mongan faced out of Lincoln County.
According to Montana State Prison records, Mongan has three felony DUI convictions in Flathead County and one in Lincoln County.
According to various Lincoln County court documents, Mongan had 35 arrests between 1987 and 2006 in Flathead and Lincoln counties for several felonies and misdemeanors.
Charges included possession of dangerous drugs with intent to sell, writing bad checks, resisting and eluding police, DUI, speeding, reckless driving and driving on a suspended or revoked license.
According to court records, Mongan was arrested on Dec. 25, 2005, for DUI. He pleaded guilty in June 2006 and was placed in a state Department of Corrections facility where he completed an alcohol treatment program in January 2007. He was released at that point.
Then, in 2011, Mongan was pulled over by law enforcement after he allegedly failed to pay a bill at McGregor Lake Lodge. He was arrested for a fifth DUI offense and ended up with a 5-year suspended sentence.
In 2018, Mongan was arrested and convicted of DUI in Flathead County.
In 2019, he was charged with violating his probation for not reporting to his parole officer and traveling outside of Flathead County without permission. Mongan admitted the offenses and was taken to a DOC facility.
On Nov. 1, 2022, state Probation Officer Michael Hope filed a report of violation when Mongan allegedly failed to report to the office.
---