Teamwork prevents blaze from destroying apartment complex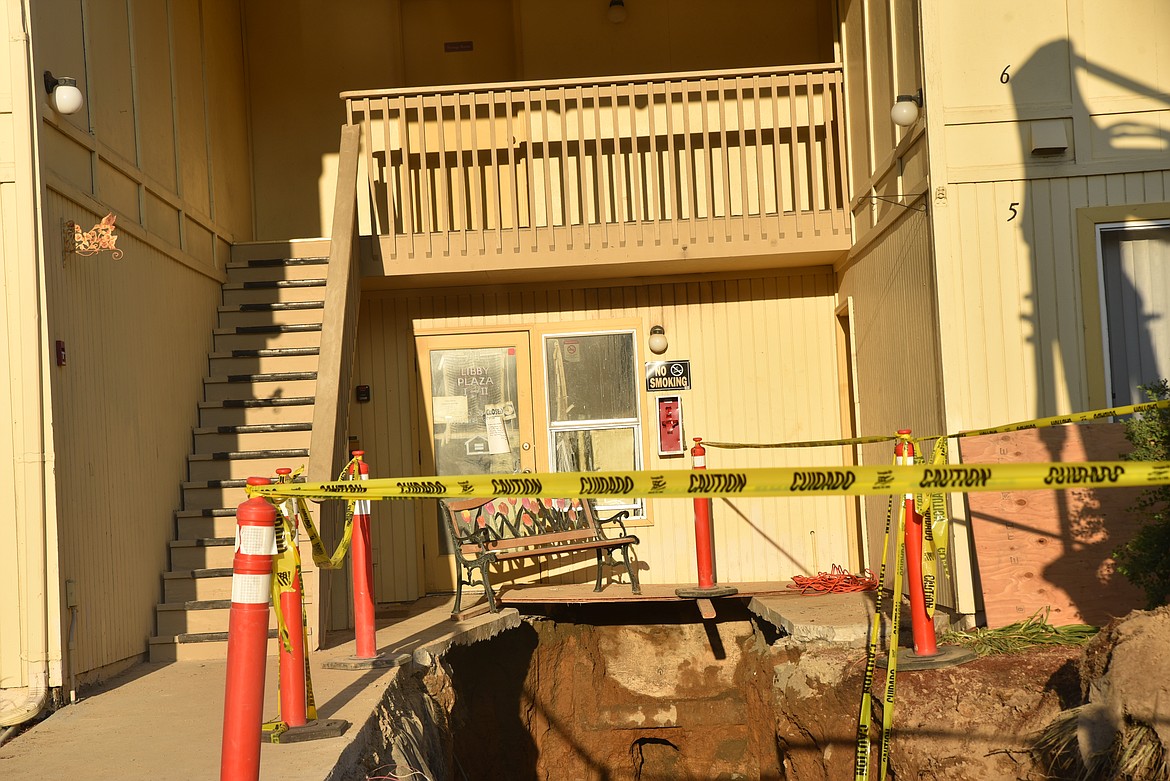 Smoke and fire damaged the office at the Libby Plaza II apartment complex Wednesday afternoon. (Scott Shindledecker/The Western News)
by
SCOTT SHINDLEDECKER
The Western News
|
August 26, 2022 7:00 AM
An observant resident of a Libby apartment complex helped stop a fire from destroying the building and endangering human lives Wednesday afternoon.
The man, a Libby City Police officer and the Libby Volunteer Fire Department worked to extinguish the blaze inside the office of the Libby Plaza II complex on Commerce Way.
The man, who lived in one apartment with his son, wished to remain anonymous, but did tell The Western News he was in the kitchen when the fire erupted.
"I could hear the guys who were working on the water line going in and out of the office while they worked. Then I heard what sounded like water spraying," the man said. "I shut the TV and air conditioner off and then I noticed a little bit of smoke come out of one of the outlets.
"I ran outside to tell the guys what was happening. When the door was opened a big cloud of smoke rolled out and I grabbed the fire extinguisher which was on the outside wall next to the office."
The man said he emptied the extinguisher and the police officer did as well. Volunteer fire crews, led by First Assistant Fire Chief Scott Beagle, then finished the job. They had to rip out a part of a wall and ceiling to determine where the fire was and make sure it was extinguished.
Libby VFD Chief Steve Lauer, who arrived to investigate, said no one was inside the office when the fire started.
"The cause is under investigation," Lauer said. "The water line work may or may not be part of it. It's really hard to know."
Lauer did say that the building did not have sprinklers, but did have an alarm system. He estimated the damages at about $25,000.
Crews from Flathead Electric shut off the power and residents of the 8-unit complex were waiting to have it restored at about 5:30 p.m. so they could return to their routines.
---