William (Bill) Flagg Witt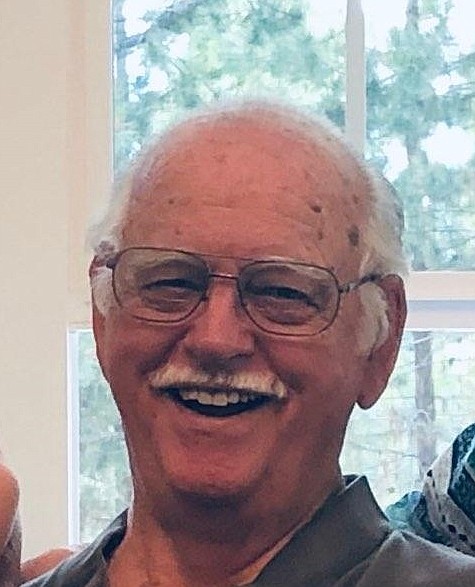 |
August 12, 2022 7:00 AM
It is with great sadness the family of William (Bill) Flagg Witt shares that he passed away on Aug. 4, 2022, after a short illness.

Bill was born in Westwood, Lassen County, California, on June 20, 1939 to Richard and Doris (Buckley) Price.

At 7 years of age, after his parents divorced, Bill was adopted, along with his brother Charles, by Donald and Josephine (Williams) Witt.

Bill spent his childhood and attended school in Porterville, California, graduating from Porterville High School in 1957.

During Bill's high school days he was an accomplished athlete, excelling in football where he played on the varsity team all four years of high school.

Bill began his love of collecting Native American artifacts during his childhood when he was often out with his parents and brother digging, his love continuing throughout his life.

At one point, the Witt family had the largest collection of Native American artifacts in the Western states, most of which was later donated to the Mooney Grove Museum in Visalia, California.

Bill was an avid fisherman, especially loving to fish mountain streams for trout and had many fun fishing adventures throughout the years and just as many tall tales to tell about his adventures. He made many of those fishing trips with Charlie Tedder and Emmett Edsell, both who remained life-long friends.

Bill also taught his children and grandchildren to fish and was always up for casting a line to see what he might catch.
Bill worked many years as a young man for Odie Nichols who owned a little market on Success Lake. It was a job he loved doing, mostly because of how highly he regarded Odie and shared many stories for years about his time there.
Bill held many jobs in his younger years, one of the most adventurous being prospecting for gold on the American River.

Bill began his career working in the state hospital system of California in October 1959 with Porterville State Hospital. During Bill's long career working with developmentally disabled and mental health patients, he worked at Porterville, Napa, DeWitt, Atascadero, Camarillo and Langley Porter Institute hospitals.

Although Bill did not receive a college degree, he attended numerous classes and training courses, which would better his education in his chosen professional field.

In the early 1980s, Bill left the state hospital system and opened a feed store in Ducor, California; the same location that his grandfather C.V. Witt had operated a blacksmith shop and later that his father had a machine shop.

In 1988, Bill realized that hauling heavy bags of animal feed was just too hard on his back physically and so became the Facility Administrator for Good Shepherd Lutheran Homes in Terra Bella, California, once again working with the developmentally disabled.

Bill began the final phase of his state career in 1993 working with the California Department of Health Services as a Health Facility Evaluator.

Bill finally retired from state service in March 1998. To fill his retirement years, Bill and his wife Nancy started a small wholesale business which Bill especially enjoyed as he was able to spend his days with his favorite person.
Bill met the love of his life, Nancy, in 1967. He was a frequent customer at the pizza parlor where she was a waitress in San Leandro, California, and it didn't take long for romance to blossom. They married in July 1968 and recently celebrated 54 wonderful years together. They both brought three children each to their marriage. Bill adopted Nancy's children and always treated them as his own.

Nancy followed Bill through a life of adventures, travels and many moves. Bill had lived his entire life within California and wanted to try something different, so in 2004, they bought a home on the Kootenai River in Libby, Montana.

Bill jokingly referred to himself as "the Old Coot on the Kootenai." Bill loved living in Montana, being close to the river and having all the wildlife that frequented their property. Bill especially enjoyed family visiting him and Nancy and sharing in their love of Montana.

Bill had a heart attack in 2018 and after going through quadruple-bypass surgery, he and Nancy decided it was time to downsize and move closer to their daughter and settled in Bill's final home in Kalispell, Montana.

Bill is predeceased by his natural and adoptive parents; Richard Price, Doris Ferrell, Donald Witt and Josephine Witt; three brothers – Kenneth, Richard, and Wayne; and his great-grandson David Kennedy.
Bill leaves behind to honor his memory, his loving wife Nancy and his children – Debra (Doug) Van Dyke, John (Carolyn) Witt, Tamera (Scott) Taylor, Wendy (Bob) Blankenship, Scott (Kelly) Witt and Holly Flint. He also leaves behind 11 grandchildren and 15 great-grandchildren. Bill is also survived by his brothers Chuck and Lee; sisters Jan and Sandi; and numerous nieces and nephews.
There will be no services at Bill's request; however, the family will have a family memorial gathering in December at Christmas.

In lieu of flowers, please consider a memorial donation to one of the following charities: California National Guard, Sergeants Major Assoc. Chaplain Fund, Attn: Mike Rider, POC, (make check payable to SMA) PO Box 2280, Paso Robles, Calif., 93446 or Flathead County Animal Shelter, 225 Cemetery Road, Kalispell, Montana, 59901.
These charities have been chosen by Bill's family to honor the family members who have served in the military, especially his son Scott who he was so proud of and for his love of animals.
---