Marshall A. Warrington Jr.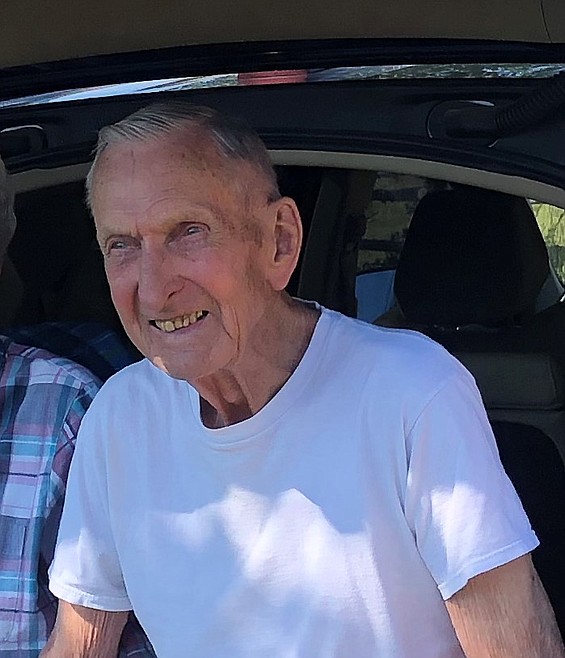 Marshall A. Warrington Jr.
|
August 12, 2022 7:00 AM
Marshall A. Warrington Jr., known affectionately as Junior, Marsh, Ticker, or Tinker, born 93 years ago in Libby, Montana, became a new citizen of Heaven on Aug. 5, 2022, joining Patricia, his wife of 72 years, who arrived there a few weeks before.
Marshall married "Pat" in 1950 and together they raised their sons, Ken, Rob, and Dave (all LHS grads.)
Marshall spent his entire life in Libby. As a member of the LHS class of '47, he never graduated, although he dated one of his teachers!
He served his country in the Army as a Sgt. for two "hitches," 1946-48 in Korea and then was recalled for the occupation in 1950-51, training soldiers at Fort Ord, California.

Marshall also served his community in a variety of ways. He was a charter member of Libby Rotary, a board member of St. John's Lutheran Hospital for 22 years and on the United Bank Board of Directors for 15 years. He was also a member of the Jaycees, the Libby Chamber of Commerce and was a Libby Fire Department volunteer for 21 years.
The Jaycees selected him Boss of the Year in 1968. He was an active member of St. John's Lutheran Church for many years. His faith and his family were important aspects of his life.

He enjoyed all that the Libby area offered; friendships, hunting, fishing, golf, work and enjoying God's creation at Bull Lake.
The Warrington family; Ken, Rob, Dave, two daughters-in-law, six grandchildren, their spouses and seven great children, invite you to share memories of Marshall at www.whitesittfuneralhome.com.

A graveside ceremony for both Marshall and Pat is scheduled at Libby Cemetery at 11 a.m. Saturday, Aug. 20, followed by a reception at St. John's Lutheran Church, Libby, Montana.
---