Johnny P. Burkett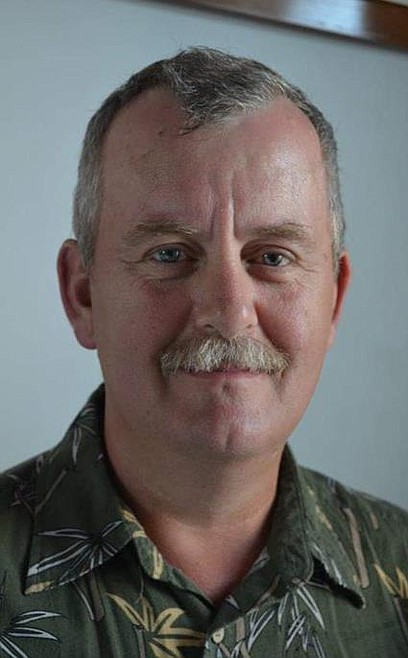 |
August 12, 2022 7:00 AM
Johnny P. Burkett, 63, died on Friday, Aug. 5, 2022, at Cabinet Peaks Medical Center in Libby.
He was born on Nov. 11, 1958, at Hollis, Oklahoma to Randy and Elsie Burkett.
Johnny married Julie Matos in Libby on July 15, 2006. He was a wildland firefighter, worked for Stimson Lumber Company, Ace Hardware and was a driver for Libby Transportation.
He was a kind-hearted, spirit-filled husband, father, grandfather, great-grandfather and friend. He always had a smile on his face and warmth that touched so many lives.
Above all, he loved the Lord with all his heart, soul and mind.
He was preceded in death by his parents Randy and Elsie Burkett, former wife Donna, and brothers Leory, Buddy and Raymond and a sister Barbara.
Survivors include his wife Julie Burkett, Libby; children Chris (Stephine) Burkett, Moxee, Washington; Pam (Steve) Winter, Libby; Laura Hayes, Kalispell; Kimberly (Jeremy) Maynard, Kalispell; Frankie (Trista) Burkett, Kalispell; stepchildren Sarah (Rob Urbani) Magar, Dickinson, Texas; Dori Magar, Kalispell; Dean Magar, San Diego, California; grandchildren David (Harley) Winter; Amber (Keiton Julson) Winter; Andrew Hayes; Wyatt Hayes; Byron (Whisper Jimenez) Hayes; Zane, Kaleb Burkett; Keilani, Tristian, Brayden, Maynard and Kate Harper; and great-granddaughter Aliyah Hayes; siblings James (Fannie) Burkett; Charles (Linda) Burkett; Richard (Pat) Burkett; Larry (Judith) Burkett; Linda Piscitelli and Neita Keeter.
A Celebration of Life will be held at 11 a.m., Saturday, Aug. 13, 2022, at Libby Baptist Church, 105 East Cedar Street in Libby.
Arrangements are by Schnackenberg Funeral Home in Libby.
Online condolences and memories may be shared at www.schnackenbergfh.com.
---