Sharren Jeanette Cohenour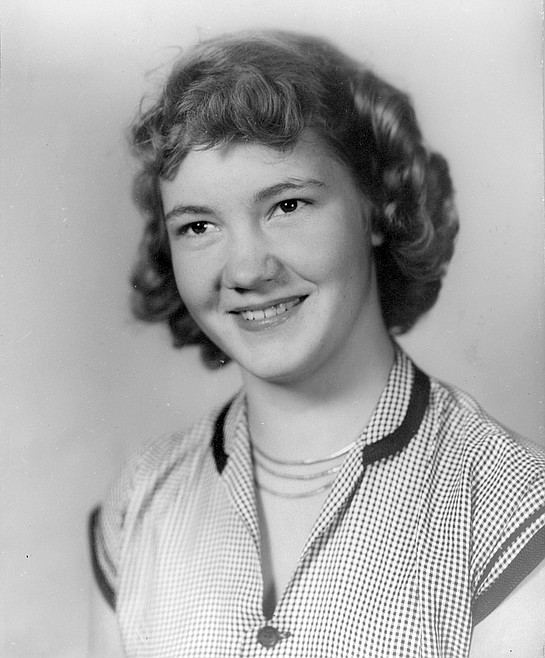 Sharren Jeanette Cohenour, 82, passed away on Jan. 19, 2022, in Ventura, California, with her family by her side.
She was born May 6, 1939, to Orton and Stella Vinson in Harlow, Montana. They resided in Colorado until moving to Libby in 1956.
Sharren met Gene Cohenour (Pee Wee) during the summer of 1957 and they were married on Aug. 22, 1958 in Troy, Montana. They were together for over 58 years before his passing in June 2015.
They have three children, Morna Taminich (Nick) of Ventura, California. Michelle Lamey, of Libby, Montana, and Mark Cohenour (Debbie) of Libby, Montana. They have five grandchildren, including Jolene Williams (Clint) of Libby, Montana, Nicholas Taminich (Kelly) of Ventura, California, Gene Taminich (Brystal) of Ventura, California, Jake Cohenour (KayLee) of Libby, Montana, and Kyle Cohenour (Catie) of Missoula, Montana.
They also have seven great grandchildren, Steven Kvapil, Kimber Williams, Aspen Taminich, Madisyn Taminich, Savannah Taminich, Harper Taminich and Russell Cohenour.
Sharren worked hard all of her life, she worked various jobs during her years of employment at Lincoln County Extension Agents Office, St. Regis Paper Company Plywood Plant, then she moved on to become employed by the Kootenai National Forest where she was one of the first women log scalers in the USA, her final position was at the USO before she retired in 2002 from the U.S. Forest Service.
Sharren loved country music, she played several musical instruments including the saxophone, piano, accordion and the organ, she enjoyed square dancing, and during their younger days would travel the Northwest attending festivals and dance the night away.
She enjoyed baseball, her and Gene supported Libby Babe Ruth, Loggers and Legion teams and college teams throughout the many years. She especially loved cheering for the Gonzaga Bulldogs.
Sharren was great with plants and always had a garden whether is was flowers or vegetables, we'd all gather at seasons end to pick, wash and can all that was grown, her shelves were full of home grown love.
She loved cooking, she could whip up a meal in nothing flat, home made rolls or biscuits and gravy during the holidays, everyone looked forward to what treats she would bring to the office, either cookies, fudge, mounds bars or mints or wait patiently to see what arrived at your house, by car or mail. One of our favorites was her huckleberry cheesecake.
Sharren was an active member of the Rebecca Medora Lodge #53 and the Odd Fellow Lodge #68, she dearly loved her lodge sisters and brothers. She enjoyed participating with the cotton candy booth during the summer months and the various dinners the lodge would have to fund raise money for scholarships for the local students in the area.
She is proceeded in death by her husband Gene, her parents Orton and Stella Vinson.
Survivors include her children, Morna, Michelle and Mark, her grandchildren and great grandchildren; her sisters, Colleen Stewart (Les) of Libby, and Glenda Weaver of Bozeman, as well as numerous nephews, nieces and cousins.
A service will be held at 10 a.m. Friday, Aug. 12, 2022, at Libby Cemetery at the Rebecca/Oddfellow plots. A Celebration of Life will follow from noon to 6 p.m. at 18 Midland Road in Libby.
Arrangements made by Schnackenberg & Nelson Funeral Home.
Online condolences and memories may be shared at
---