Butte man takes plea deal after ninth DUI charge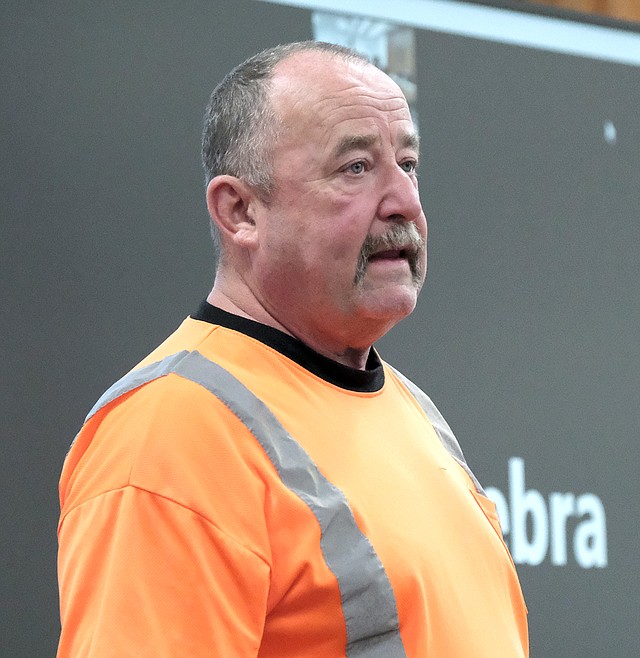 by
SCOTT SHINDLEDECKER
The Western News
|
August 2, 2022 7:00 AM
A ninth felony conviction will likely net a Butte man a hefty fine in Lincoln County.
William Francis McDaniel, 61, signed an Alford plea, formally pleading guilty to one felony amended charge of criminal endangerment, on July 25 in District Court.
McDaniel was charged with DUI in July 2021 after a law officer saw him driving erratically in Libby.
McDaniel, who wore an orange T-shirt with the phrase "Safety First" on it at his court appearance, has had plenty of experience with DUI charges.
According to court documents, McDaniel has eight DUI convictions between 1988 and 2008. Many have occurred in Silver Bow County while others have been in Powell and Ravalli counties as well as the Fifth Judicial District, which covers Beaverhead, Jefferson and Madison counties.
McDaniel's agreement with the county calls for a $5,000 fine with $3,000 suspended. His sentencing hearing in front of District Judge Matt Cuffe is scheduled for Sept. 12.
According to an incident report filed by Libby Police Officer Ian Smith, he was on patrol at about 10:30 p.m. on July 2 when a silver truck pulled in front of him on California Avenue. Smith wrote that the truck seemed to have trouble staying in a straight line, drifting to the left and right while remaining in its lane.
Smith wrote that at the intersection of Idaho Avenue and 9th Street both vehicles stopped for a red light. When it turned green, McDaniel drove into the left lane without using his turn signal, crossed the dotted lines and swerved back into the right lane. About 20 feet later, McDaniel passed over the dotted lines before swerving back into the right lane, according to court documents.
Smith then pulled the truck over and McDaniel activated his brakes hard enough to cause the vehicle to rock back and forth.
When McDaniel rolled down his window, Smith reported an overwhelming smell of alcohol from inside the truck. Smith described McDaniel's speech as slow, labored and slurred. McDaniel told the officer he was coming "from the VFW."
After Lincoln County Sheriff's Deputy Ben Fisher arrived, Smith went to the driver's side of the truck and asked him if he would perform standard field sobriety tests. McDaniel said, "I don't know if I should or not" saying his lawyer tells him he should not. Smith told McDaniel he needed to reply "yes" or "no" but the man said he felt the need to speak with his lawyer. After repeated attempts to get a response, Smith arrested McDaniel.
When McDaniel refused to give a blood sample, Smith got a warrant for a draw from Lincoln County Justice Court Judge Jay Sheffield.
While at Cabinet Peaks Medical Center, Smith wrote that McDaniel became belligerent, asking "How many times we needed to do this."
Eventually, Emergency Room staff were able to draw McDaniel's blood.
---