Fundraiser supports CHC health care program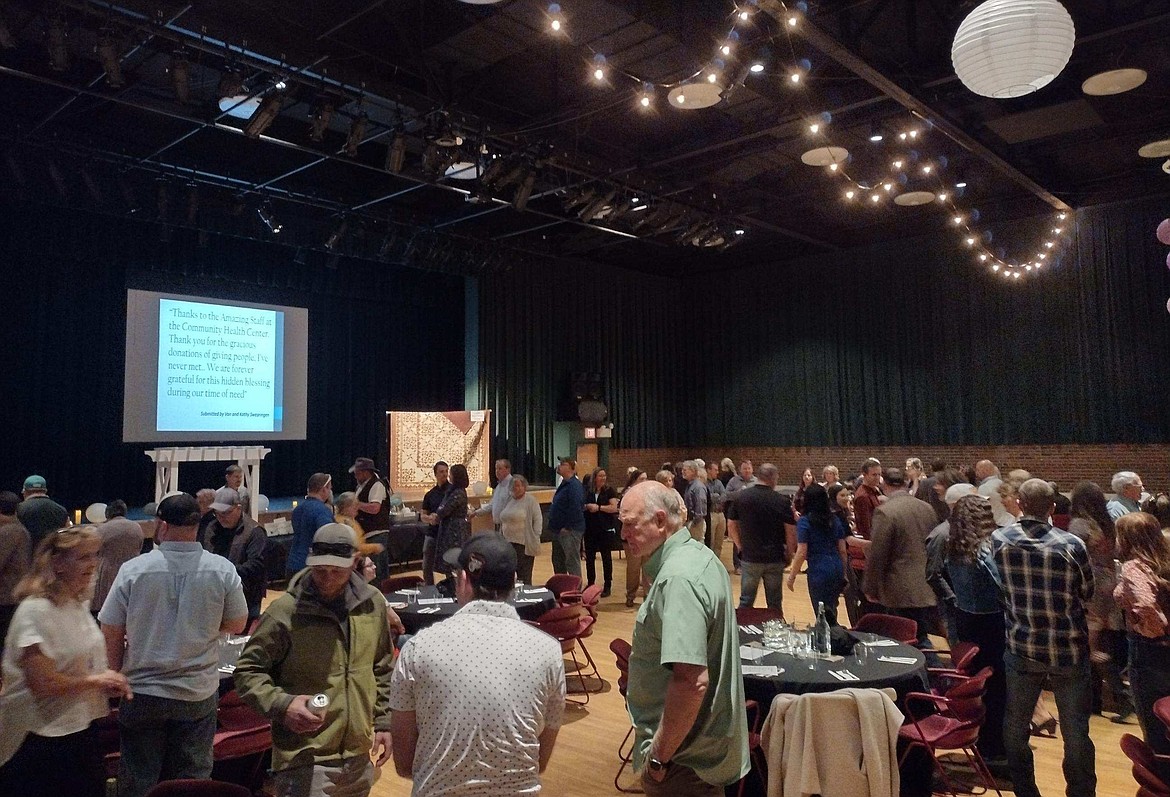 Northwest Community Health Center's fundraiser April 22 at The Memorial Center. (Cynthia Inez/The Western News)
by
CYNTHIA INES The Western News
|
April 29, 2022 7:00 AM
Northwest Community Health Center's fundraiser for its specialty care voucher program returned this year, with sponsors donating more than $50,000 during the April 22 event at The Memorial Center.
"This was the best event to date," Kara Matthews, chair of the fundraising committee, exclaimed.
With locations in Libby and Troy, Northwest CHC provides medical, dental, behavioral health and pharmacy services. Its staff also provides case management and WIC supplemental nutrition services.
Funds raised at the event are used for high cost medical cost procedures like colonoscopies, unique specialized medical equipment and vision services.
Matthews explained that vouchers may fuel a variety of medical payments, some vouchers providing eligibility varying between $500-$1,000 per year.
Doctors and clinicians identify patients' yearly income guidelines and eligibility to qualify for vouchers.
Matthews said it's important to note that the event raises money for the community and vouchers, and does not go directly to the health center.
Over the years, a few CHC employees have opted in donating a percentage of their checks through a payroll deduction program, which has led to a contribution of almost $94,000 for the voucher program. This is where half of the specialty care contributions come from.
Matthews said she is thankful to have such an amazing community support the program.
"We wouldn't be able to do this without them," stated Matthews.
Matthews and Maria Clemons took on the role of preparing and hosting the event with the assistance from other staff members. Tickets sold out and the night was filled with fun, laughter, drinks and dinner.
Sponsors donated numerous items, all summing up to a prosperous event.
Dinner consisted of a seafood medley or prime rib, with a savory dessert at the end. The bar was fully stocked and had an array of drinks to choose from. Fundraiser baskets were assembled, assorted with bottles of wine, cookware, gift certificates and much more.
A few ticket holders had an option to play a hand of poker in order to win a special trip or were included in the general raffle, gun raffle or the wine and whiskey pull. A silent and live auction was held as well.
---