Dylan Johnson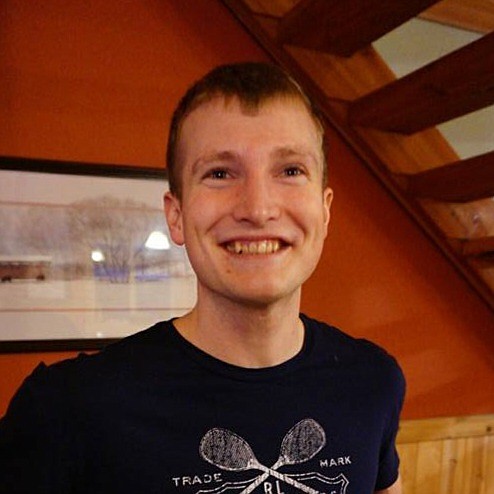 Anyone who knew Dylan Johnson knew his gestures of kindness. A scribbled note, a kind word, an easy smile, one of his genuine heartfelt hugs. Even when Dylan had nothing, he managed to give something that was worth everything to those he cared for. He put his all into caring for his ailing mother in the last days of her life, and did so with unrivaled tenderness, all while managing to keep straight A's while pursuing an accounting degree at NIC, and learning how to dance!
Dylan passed away in his home in Sandpoint, Idaho on the night of April 22, 2022, and is preceded by only three days in death by his mother, Mary Baenen.
A Texan by birth, Dylan grew up catching goslings and crawdads at Crystal Lake in Libby, MT with his life-long friend Luke. He spent most of his life in Sandpoint, ID where he touched the hearts of many people of all ages and all walks of life. During his time in North Dakota, working with Luke, he was a diligent and hard worker who never complained- no matter how miserable the work, he would laugh off the discomfort and put his all into it. He lived every single day in that way, always in the moment. He loved learning new things simply for the experience of it and had many interests from dirt biking and fitness, to music and dancing and many things in between. If you ran into him recently he would most likely tell you about the trip he was planning to Peru!
Dylan's sudden death has left many hearts broken. He is survived by his father, Paul Johnson, step mother Victoria Johnson, step father Gerald Fluhrer, sister Aleta Davis, brother Travis Johnson, step sister Sophie Fluhrer, nephews Galton and Arden Davis, and nieces Margaret Johnson and Agatha Davis.
We will remember most Dylan's unmatched kindness, his easy smile and heartfelt talks. He truly was too good for this world, but we are grateful that he's left little pieces of the goodness of his heart within ours forever. May he rest in peace and find the happiness he sought.

---