Bernice Ann Cox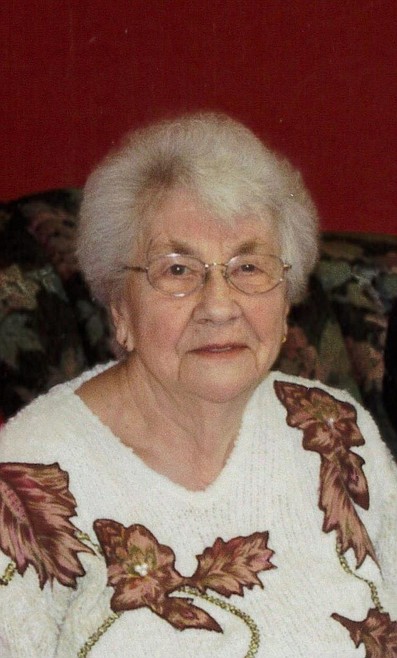 It is with great sadness that the family of Bernice Ann Cox announces her passing from this life, surrounded by her family, on April 22, at the age of 97.

Bernice was born in the midst of a blizzard on Dec. 19, 1924 at her family's farmhouse near Edwall, WA. She was the second of five daughters and one son born to Moritz and Anna (Tanner) Kintschi. Bernice grew up on the family farm, milking cows, slopping hogs, tending chickens, putting up hay, harvesting crops, and all the other chores that were part of depression era farm life. She graduated from Edwall High School and attended Kinman Business University in Spokane, after which she was recruited to stay at Kinman in a teaching capacity. Within a year she was enticed to become head bookkeeper for the NAPA regional warehouse located in Spokane.

In 1946, she met the love of her life, Delbert Cox, and they were married in Feb, of 1948. Soon after, they started an engine rebuilding business in Spokane. In May of 1950, they had a son, Donald, and then, in 1953 they had a daughter, Judith. Shortly after the birth of Donald, they relocated their small family and their business to Libby, Montana where they operated Cox Machine Shop (later named Cox Automotive Inc.) for 42 years before retiring in 1992.

Bernice was very detail oriented which was evident in her bookkeeping and business management skills. She was also an avid gardener, both vegetables and flowers, never forgetting the farming roots of her childhood. For many years she raised chickens and rabbits, canned whatever would fit in a Mason jar, and crocheted intricate decorative pieces, couch blankets, and bedspreads.
Bernice was preceded in death by her husband, Delbert, older sister Irene Snow, younger sisters Marie Sinclair and Deanna Frostad, and younger brother Jim Kintschi.

She is survived by one younger sister, Shirley McRae (John) of Spokane, brother –in-law Frank Sinclair of Olympia WA., her two children, Donald (Laura) of Libby, and Judy, of Spokane, four grandchildren, five great grandchildren, and one great, great grandchild.
Services will be held at 2 p.m. on Friday, April 29 at the First Methodist Church in Libby. Arrangements are by Schnackenberg Funeral Home in Libby. Online condolences and memories may be shared at www.schnackenbergfh.com.
---