Assance gets 5 years in state prison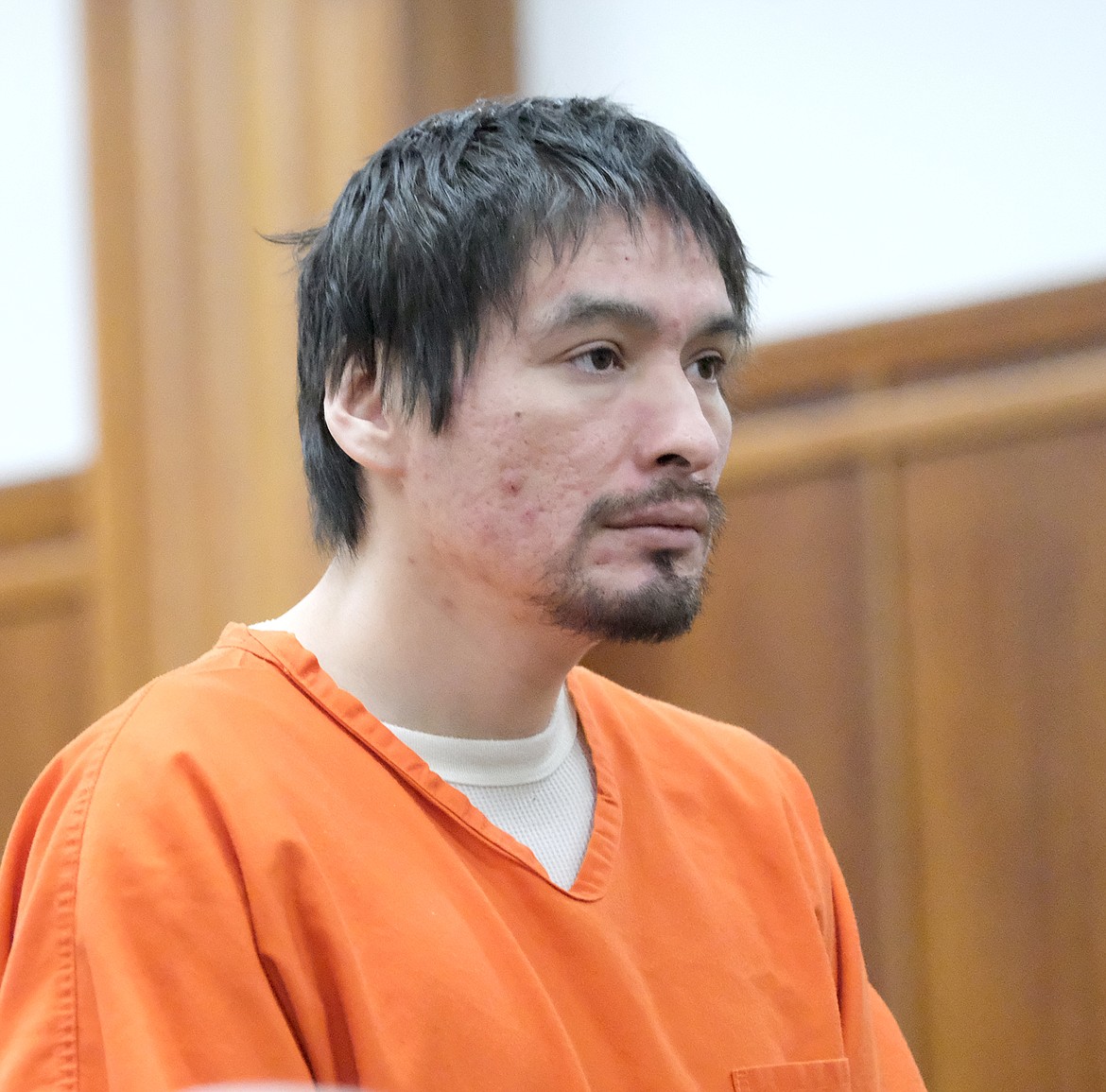 Tristan Kirk Assance. (Paul Sievers/The Western News)
by
The Western News
|
April 15, 2022 9:00 AM
The man shot by a Lincoln County sheriff's deputy during an early 2021 domestic call was sentenced Monday to five years in state prison, minus time already served.
Tristan Kirk Assance, 33, faced a bevy of felony and misdemeanor charges following the Jan. 14, 2021, police-involved shooting at a home along Fallen Bear Lane south of Libby.
Assance ultimately signed an Alford plea, formally pleading guilty to one felony charge of assault with a weapon and waiving a jury trial.
Seven additional charges were dismissed Monday in district court, per the plea.
Lincoln County District Judge Matt Cuffe overall sentenced Assance to 10 years in Montana State Prison, suspending five years of the sentence and granting Assance more than 400 days of time already served.
Upon completing his prison term, Assance will be placed on supervised release for five years.
A Lincoln County Sheriff's Office deputy shot Assance — who was then reportedly armed with a handgun and a large knife — after he believed Assance had fired at another officer, according to court records.
The shooting followed a downward spiral of events the day prior.
Court records indicate that Assance had become distraught on Jan. 13 after learning a trip from Canada to the Libby area likely would result in an arrest warrant.
He had been sentenced at the time to nine months of house arrest in Canada.
The distraught Assance and his victim then went on a harrowing drive into Libby, during which he had threatened to crash the vehicle while hitting speeds of more than 100 mph, according to court records.
Returning to the victim's Fallen Bear Lane home that evening, according to the court records, an apparently intoxicated Assance proceeded to build a fire with gasoline in a nearby woodshed.
The records indicate Assance's victim awoke early Jan. 14 to him bringing fuel cans into the home, and then threatening to burn down the residence with them in it.
Assance later pointed a loaded firearm at the victim but fired it off into the distance, though still striking the victim with an ejected shell casing.
Himself ultimately shot, Assance was first taken to Cabinet Peaks Medical Center but later flown to Kalispell Regional Medical Center. No one else was injured during the shootings.
The sheriff's deputy was placed on paid administrative leave and later cleared of wrongdoing. The deputy returned to active duty in February 2021.
Editor's note: This report has been updated to clarify that the Assance shooting occurred in January 2021.
---