Harvey "Dale" Vinson, 82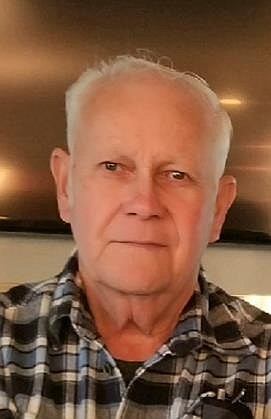 Harvey "Dale" Vinson, 82, passed away at his home on April 5, 2022, in Libby shortly after celebrating his 82nd birthday.
Dale was born March 24, 1940, in Kalispell. He spent his childhood and later life in Troy and Libby. A hard worker, he was employed by the lumber mill, followed by Union Oil, and eventually W.R. Grace.  
During his time at the mill, Dale met Sheryl Fuhlendorf in downtown Libby while dragging the gut in his '57 Chevy.
They were married one year later on Oct. 21, 1961. Dale and Sheryl were blessed with three daughters who were his pride and joy.  
Never one to sit still, you could always find him tending to his lawn, helping around the house or lending a helping hand to a neighbor in need.
He took pride in his hard work and enjoyed the fruits of his labor by spending time with friends and family, attending car shows, cruising in his '61 T-bird, or woodworking in his garage. Dale had a sharp wit and a great sense of humor. 
Dale was quick with a smile, unless you had a camera. His tough exterior masked his sensitive nature, and he filled the room with joy by his presence.
He is preceded in death by his parents, Elton and Dorothy Mosleth Vinson; brothers, Verle Vinson and Richard "Dick" Vinson; and sister, Harriet Welch. 
Dale is survived by his beloved wife of 60 years, Sheryl Fuhlendorf Vinson; daughters, Annette (Willy) McNeill, Jackie (Mark) McKernan and Ariana (Gus) Senst; "adopted son," Mick (Brenda) Vinson; a sister, Marilyn Kair; 10 grandchildren; and four great-grandchildren.
Services will be held at 2:00 p.m. on April 14 at Schnackenberg Funeral Home in Libby, 422 West 2nd St.
A reception will follow in the Ponderosa Room at City Hall, 952 East Spruce St. Online condolences and memories may be shared at www.schnackenbergfh.com.
---