DEQ sets hearing, seeks comment on Koocanusa selenium limit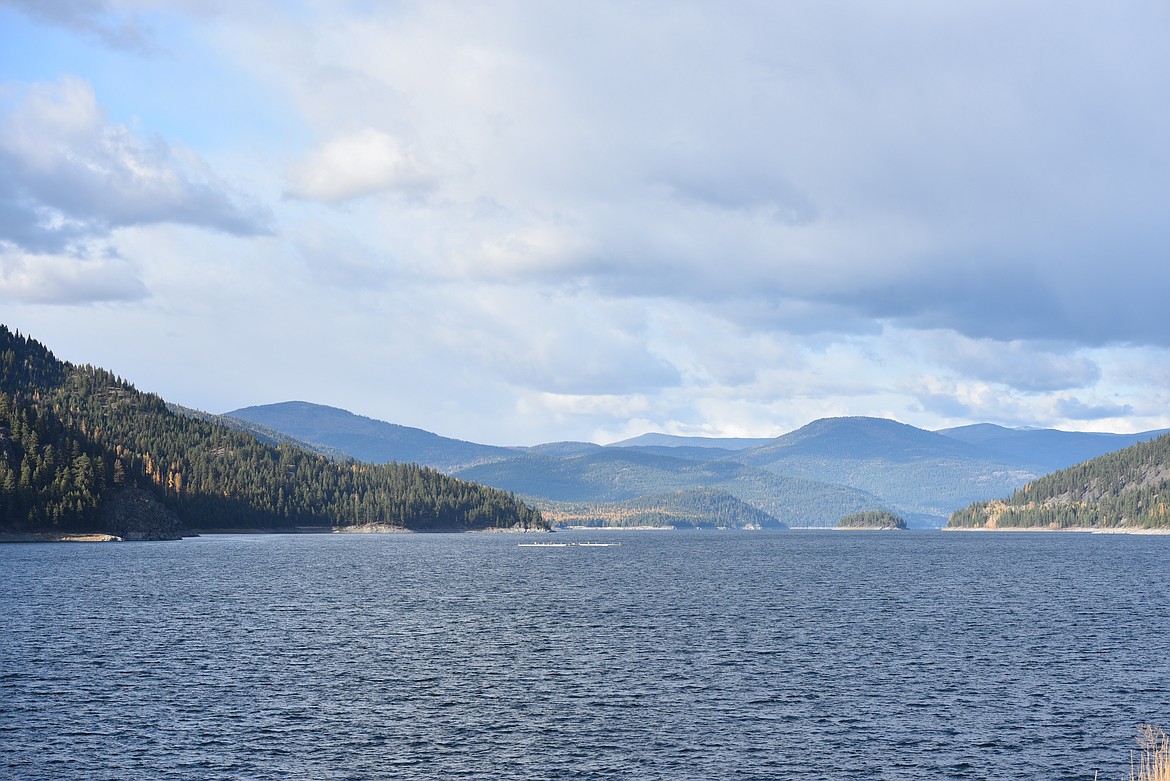 Elevated levels of selenium found in Lake Koocanusa have raised concerns on both sides of the border. The chemical element likely comes from mining operations along the Elk River in Canada, which is a tributary of the 90-mile lake. U.S., Canadian and tribal officials discussed their findings and plans during a roundtable talk in Libby on Nov. 12. (Derrick Perkins/The Western News)
by
The Western News
|
April 12, 2022 7:00 AM
Again backing a new limit to selenium at Lake Koocanusa, state environmental officials seek input on a procedural cleanup concerning Montana imposing the stricter standard.
The state adopted an 0.8 microgram per liter limit for selenium in December 2020, having then erroneously determined that the standard was no stricter than federal guidelines, according to the state Department of Environmental Quality.
Procedurally, the error allowed DEQ's Board of Environmental Review to skip submitting formal written findings on the new Koocanusa limit, per state law.
The site-specific standard was later approved in 2021 by the U.S. Environmental Protection Agency, which ultimately recommends a higher 1.5 micrograms per liter limit on still, fresh water.
Two petitions resulted — one from the Lincoln County Commission, the second from Canadian coal miner Teck Resources Ltd. — calling for a review of the stricter site-specific standard.
In February, the DEQ board reversed its past decision and agreed that the new Koocanusa limit was indeed stricter than EPA recommendation. The reversal now requires the state to submit formal written findings on the matter.
The drafted findings are available at deq.mt.gov, under the "Public Comment Opportunities" tab.
"The rule-making record provides sufficient evidence to support the 0.8 (microgram per liter) site-specific water column standard … as necessary to protect the environment," according to the DEQ's new draft findings.
"The site-specific water column standard for Lake Koocanusa will not have a substantial economic impact on the regulated community," the findings note. "There will be no additional costs to the regulated community … and the standard is achievable under current technology."
Commenters have until 5 p.m. May 4 to submit written data, views or arguments on the stricter state limit, according to DEQ.
Written information comments may be submitted to Catherine Armstrong, paralegal, Department of Environmental Quality, P.O. Box 200901, Helena, MT 59620-0901; faxed to 406-444-4386; or e­mailed to Catherine.Armstrong2@mt.gov.
The public could also speak during a hearing set for 10 a.m. April 26 at Helena in Room 111 of the Metcalf Building, 1520 East Sixth Ave., with an option to attend the meeting online.
---