Russell "Rusty" Bache, 71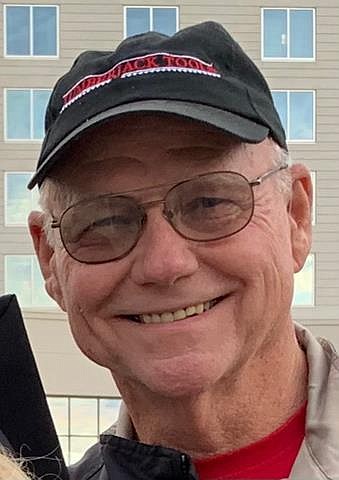 Russell "Rusty" Bache, 71, passed away of natural causes on April 5, 2022, at his home.
Rusty was born March 8, 1951, to Fred and Norma Bache in Kalispell. He grew up in Libby with his three younger siblings: Cora Lee, Kenny and Jody.
He graduated in 1969 from Libby High School. Rusty was baptized March 27, 1971, and confirmed March 28, 1971.
He married Rhonda Cole on April 1, 1971, and then joined the U.S. Navy as a dental technician on April 5, 1971. Rusty and Rhonda's Naval adventures started at his first duty station in Puerto Rico.
On July 13, 1975, a new adventure began when they had their only child, a daughter, Taresa.
Taresa was born in Charleston, S.C. In the summer of 1981, the little family returned to Rusty and Rhonda's hometown of Libby, where he changed his military status to Reserve duty.
In the fall of 1985, Rusty returned to active-duty Navy service, and the family moved to Oceanside, Calif.
In the summer of 1989, he was assigned to the USS Nimitz at the Puget Sound Naval Station in Bremerton, Wash.
Rusty retired from the Navy in 1998 while stationed at Pearl Harbor in Honolulu as a chief petty officer.
After retirement, he pursued a new passion and went to the San Diego Golf Academy in Chandler, Ariz.
After graduating, Rusty worked as a PGA golf professional for the next 10 years. Rusty was a very patient, gifted golf instructor, and he even taught a blind woman to golf.
He also won a car during a golf tournament in Hawaii, after hitting a hole-in-one. Montana has always held a special place in Rusty's heart.
He and Rhonda returned home to Libby in the fall of 2008, where they built their dream cabin on a beautiful piece of property along Libby Creek. In 2009, Rusty joined Cabinet View Volunteer Fire Department.
A few years later, he joined the Bull Lake Volunteer Fire Department, where he found his home away from home. Rusty was an engine-boss and a tender truck driver. He worked both structure fires and wildland fires.
Rusty loved going on long rides with Rhonda and spending time with his two grandkids, Emily and Benjamin. He also enjoyed working in his wood shop, bowling with his brother, Kenny, and serving his local church.
He also loved to sing. Rusty lived a life of service to God, to his family, to his community and to his country.
He was preceded in death by his dad, Fred Bache, and his mom, Norma Bache. He is survived by his wife, Rhonda; daughter, Taresa Hackett (Andy); grandchildren, Emily and Benjamin; brother, Kenny Bache, and sisters Cora Lee Bache and Jody Azure (Bob).
Memorial donations in Rusty Bache's memory can be directed to Bull Lake Volunteer Fire Department online at www.bulllakevfd.org, or mailed to Bull Lake Rural Fire District, P.O. Box 1032, Troy, MT 59935.
A celebration for Rusty will be held at Majestic View Bull Lake Fire Department. A time and date will be announced soon. Arrangements are by Schnackenberg Funeral Home in Libby. Online condolences and memories may be shared at www.schnackenbergfh.com.
---