Cabinet View's front 9 opens for play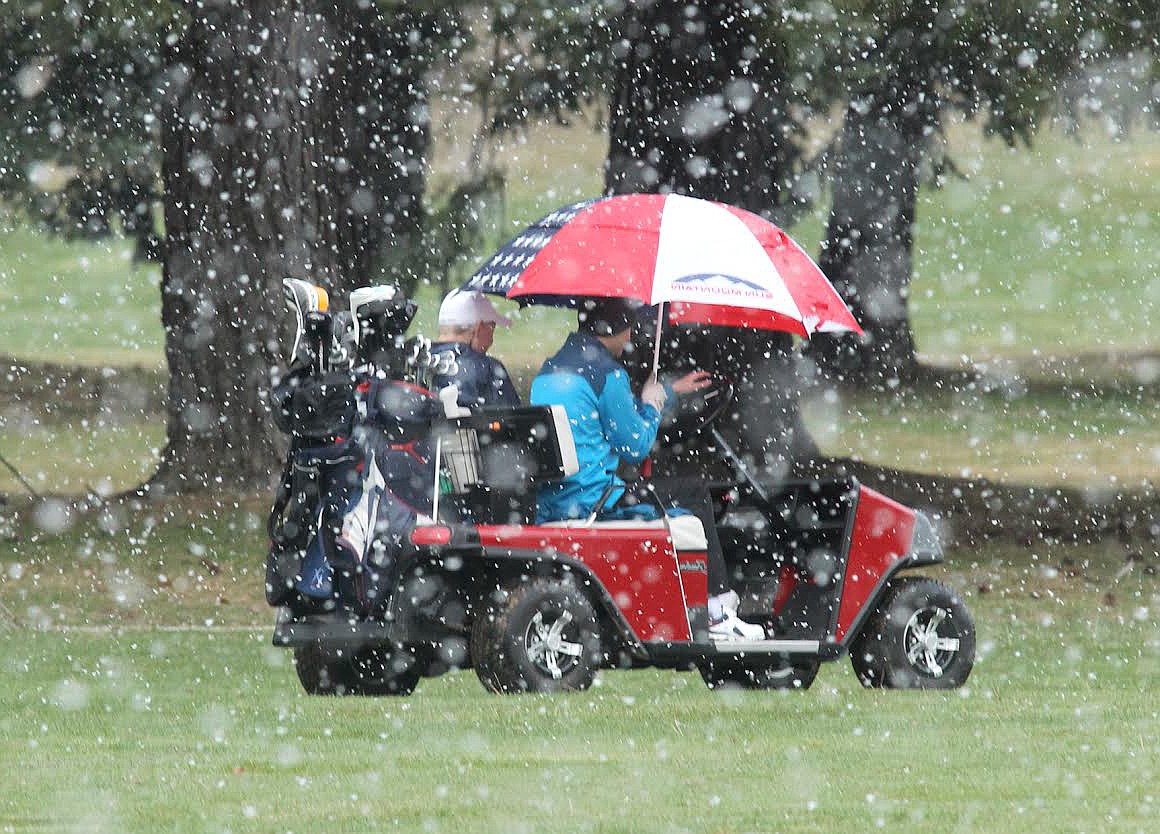 Golfers putt along Cabinet View Golf Club's front nine on a cart during a snowy opening morning for the course Saturday in Libby. (Paul Sievers/The Western News)
The front nine with snowcap vistas at Cabinet View Golf Club opened Saturday.
Director of Golf Jeff Dooley said the club expects a busy season, in part with U.S.-Canada border restrictions now continuing to ease.
Dooley said the club also plans this year to begin work on its new clubhouse.
"We're just looking forward to the season," he said. "The Canadians are going to be able to come back down."
As of Friday, for example, fully vaccinated border-goers are no longer required to provide negative Covid testing results to cross into either country.
Dooley said Covid-era golfing has proved steady, though not unhinged.
"I think golf has had a little bit more of an interest countrywide since the pandemic," he said. "It's kinda the No. 1 thing to do outside, recreationally."
Early-bird rates for the Libby club expired Feb. 28.
Its 2022 seasonal rates include $685 per year for new individual new passes, $735 per year for individual members and $1,370 per year for couples, according to the golf club.
Daily green fees are $33 for the front nine during peak season, set at $28 during the club's spring shoulder season through April.
Daily twilight golf is $24 for the front nine, according to the club. Additional rate options are available.
More information is available at golflibby.com. Cabinet View is now working to open its driving range for the season.
---