CPMC launches regular updates on virus status at medical center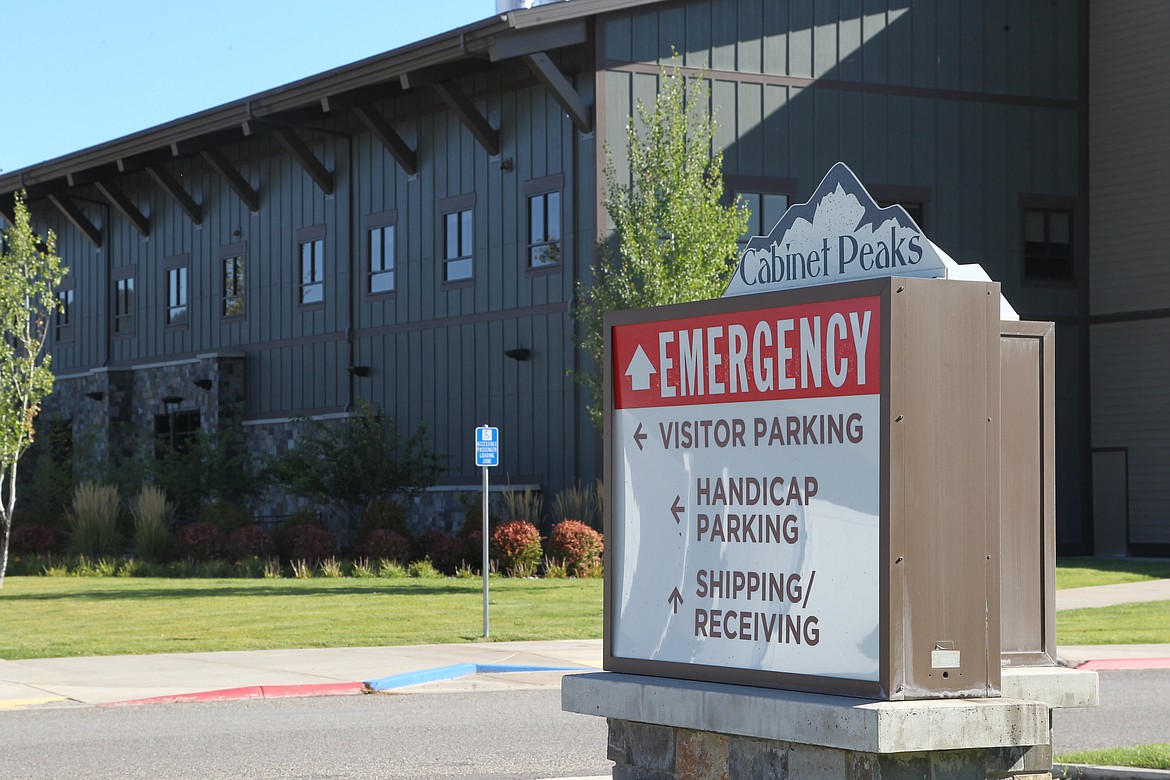 The entrance to Cabinet Peaks Medical Center emergency room pictured Sept. 16. (Will Langhorne/The Western News)
by
WILL LANGHORNE
The Western News
|
September 24, 2021 7:00 AM
Cabinet Peaks Medical Center began releasing updates on the number of patients hospitalized with COVID-19 earlier this week after a group of more than 50 local health care providers and residents urged administrators to keep the community abreast of the state of the virus at the hospital.
Staff released the update in a Facebook post on Sept. 20. The report showed five people hospitalized locally for the virus, four of whom were unvaccinated.
With Lincoln County in the grips of its worst coronavirus outbreak yet, the signers of a Sept. 15 letter to Cabinet Peaks top management suggested that briefings from the hospital could encourage residents to get vaccines, wear masks and socially distance.
"We all need to be open to new ways to educate a population who seems to be entrenched in misinformation," the letter reads.
Signers pointed to a graphic published each week by Logan Health in Flathead County as a model for Cabinet Peaks. In addition to showing the number of COVID-19 patients who are hospitalized, the briefings from the Kalispell-based hospital include the number of patients in intensive care unit beds and on ventilators. The graphics also show how many patients are vaccinated and unvaccinated in each category.
The letter to Cabinet Peaks officials suggests the Libby hospital could also publish the number of coronavirus transports by vaccination status. Signers noted that since Cabinet Peaks is small and depends on transports to regional hospitals it would be important to provide updates on this statistic.
A few of the signers have expertise in analysis, graphic design and information technology. They volunteered to produce and maintain a graphic for the hospital, according to the letter.
"This is what responsible community hospitals do. Let's add CPMC to the long list of hospitals already doing this," the letter reads.
Karen Wickersham, who recently lost her uncle Earl Stanley during a coronavirus outbreak at the Libby Care Center, helped gather signatures and sent the letter. Wickersham said that had more employees at the local nursing home been vaccinated, her uncle might still be alive.
"He was vaccinated but was infected by others who chose not to be. The cost was his life," she said Sept. 16.
---