City council election cancelled in Troy; voters will still decide mayor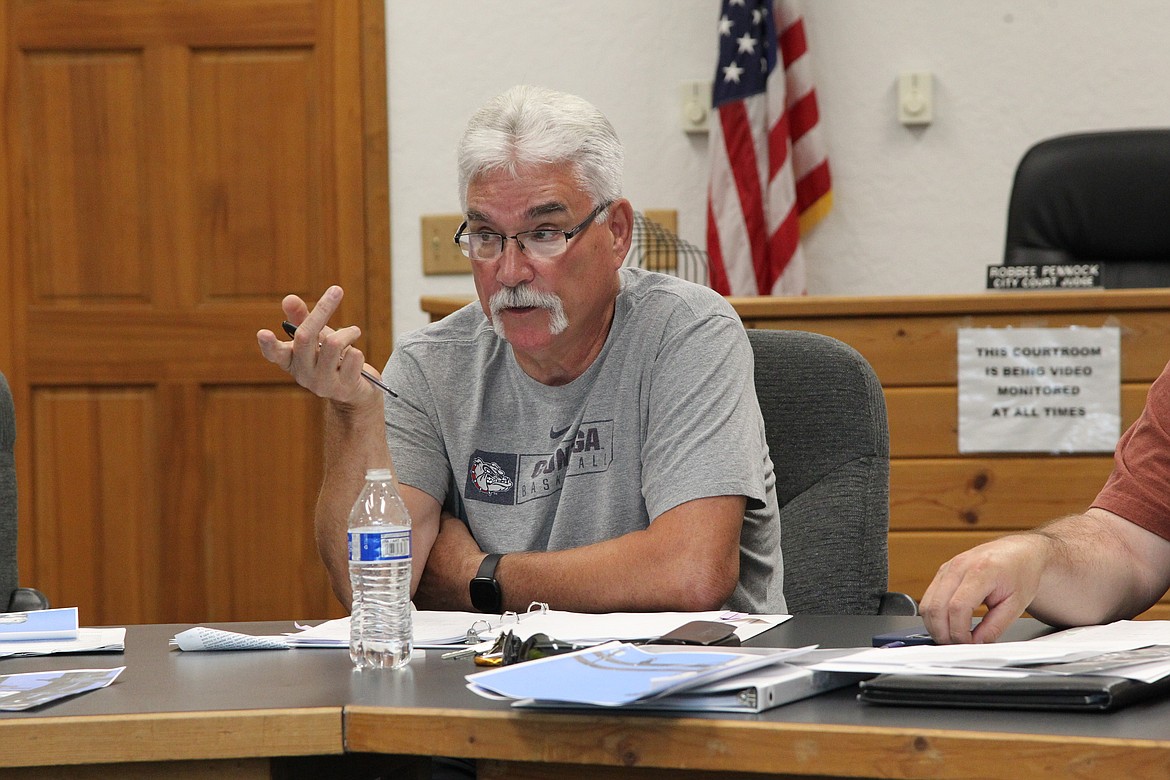 Troy Mayor Dallas Carr discusses the municipality's power system with city councilors and Power Manager Clay Campbell on July 7. (Will Langhorne/The Western News)
by
WILL LANGHORNE
The Western News
|
September 24, 2021 7:00 AM
Troy City Council voted to cancel this year's general council election after too few candidates filed to run.
Only two candidates submitted paperwork by the June 21 deadline for the two seats scheduled to appear on the November ballot. City Councilor Shawna Kelsey reapplied for her post. Newcomer JP Downey put in for the remaining open seat, left vacant after City Councilor Chuck Ekstedt opted against running for reelection.
Instead, Ekstedt is challenging incumbent Dallas Carr for the position of mayor. Voters in Troy still will be asked to pick between the two men on the November ballot. Carr and Ekstedt are the sole contenders for the job.
---