Rodney Ingrum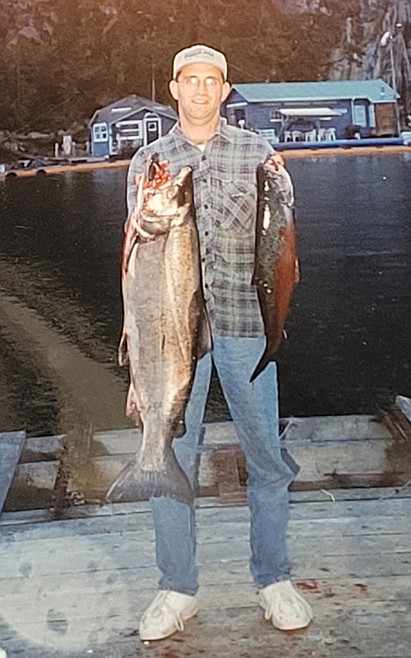 |
September 17, 2021 7:00 AM
Rodney Ingrum of Bonners Ferry, Idaho, passed away peacefully in his home surrounded by his family and friends Aug. 31, 2021 after a four year battle with lung cancer. He now is resting in the loving arms of Jesus.
He was born June 10, 1954, in Libby to Rosalie and Bill Ingrum. He attended Libby public schools, graduating in 1972 from Libby Senior High School.
He served in the U.S. Navy from 1972 to 1975 on the USS Buchanan, a destroyer. When he returned to Libby, he worked for the U.S. Forest Service, the St. Regis Paper Co. (mill) and spent many years with the ASARCO Mining Co.
He moved his family to Bonners Ferry, Idaho, to take a job with Boundary County Road and Bridge, where he worked until his retirement in 2016 as a heavy equipment operator. He loved and served the Lord for the past 37 years.
He loved the outdoors, was an avid fisherman and enjoyed hunting as well as huckleberry picking. He was good with his hands, proving to be a skilled builder, carpenter and mechanic.
He has been married to Julie (Tuin) Ingrum for 44 years and they have two daughters: Nicole (Nate) Pieren of Powhatan, Va., and Jennifer Ingrum of El Centro, Calif. He has six grandchildren, who he adored and spent much of his time with.

He also is survived by his mom, Rosalie Ingrum Reed of Libby; sister, Lynn (Bill) Melton of Noble, Okla.; sister, Lisa (Steve) Stancher of Whitefish; sister-in-law, Sandee Ingrum of Spokane, Wash.; his extended Tuin family; as well as many nieces and nephews, aunts, uncles, cousins, and brothers and sisters in Christ.

He was preceded in death by his father, Bill Ingrum, and brother, Glenn Ingrum.
A memorial service was held Sept. 11, 2021, at the Bonners Ferry Funeral Home. In lieu of flowers, donations are suggested to St. Jude Hospital.
---