Golf team saw successful home invitational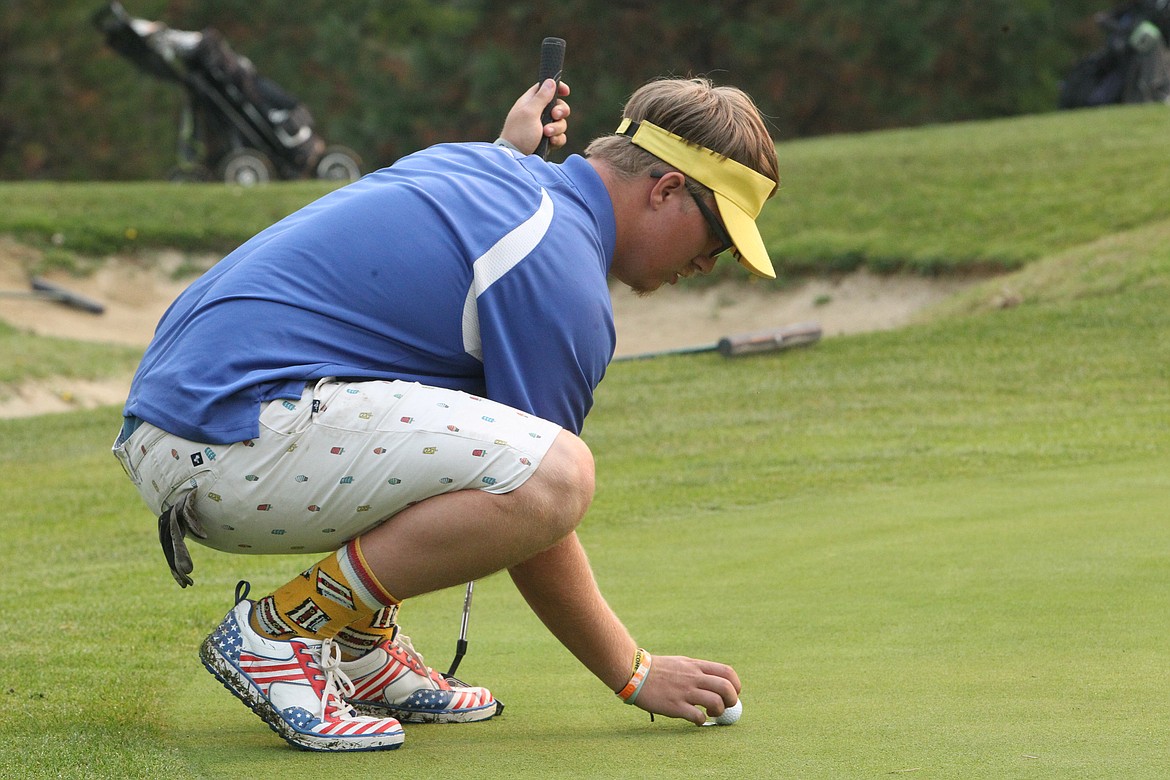 Landon Haddock marks his putt during the Libby Golf Invitational on Sept. 10. (Will Langhorne/The Western News)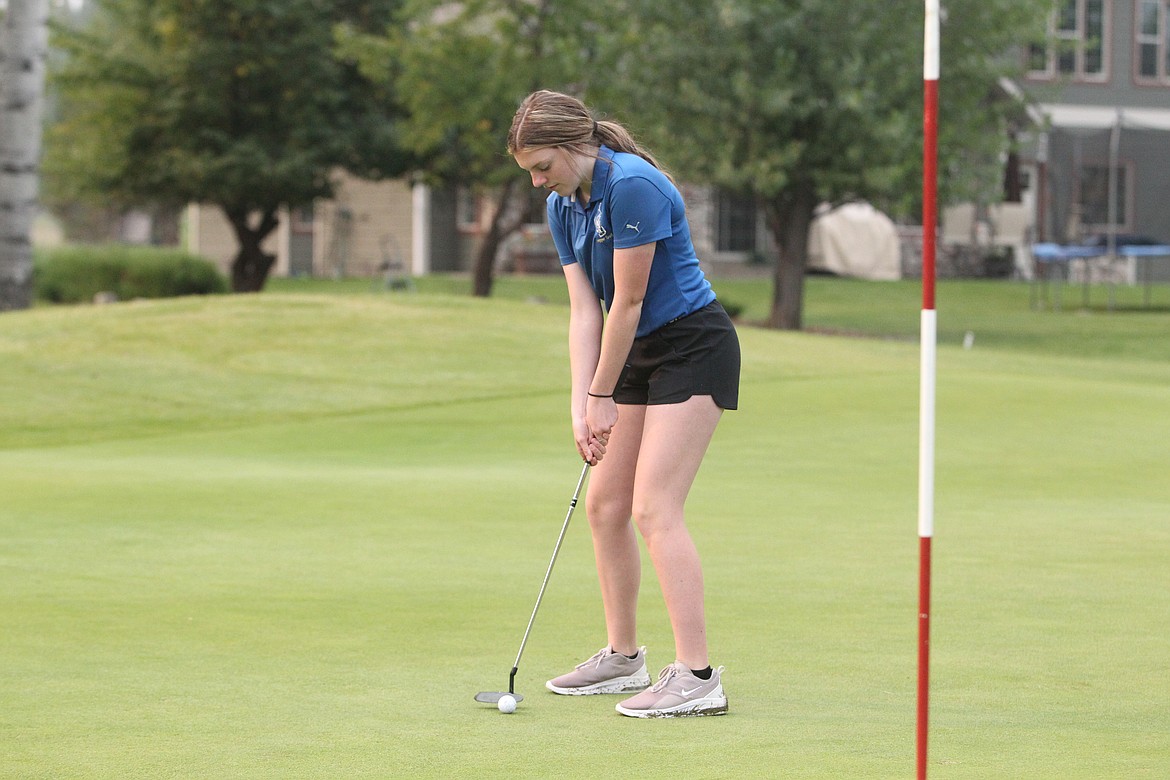 Allie Thorstenson prepares to putt during the Libby Golf Invitational on Sept. 10. (Will Langhorne/The Western News)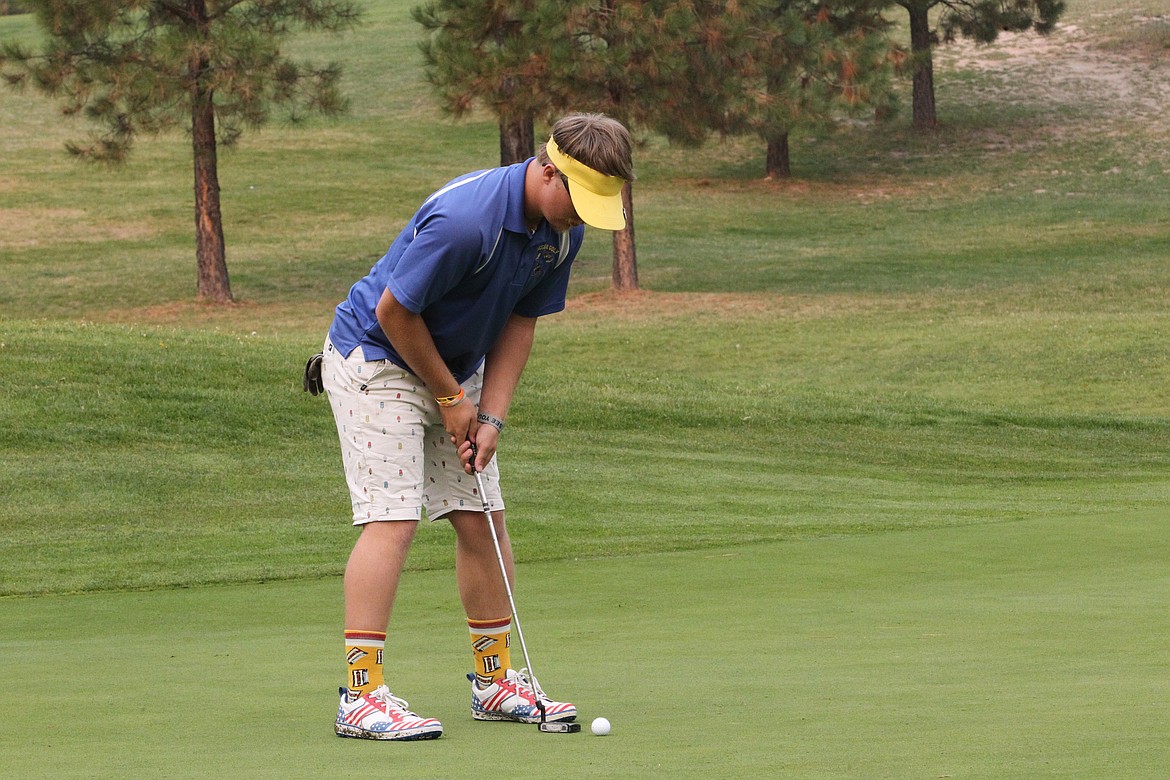 Landon Haddock prepares to putt during the Libby Golf Invitational on Sept. 10. (Will Langhorne/The Western News)
Previous
Next
|
September 14, 2021 7:00 AM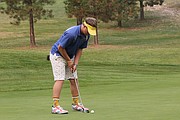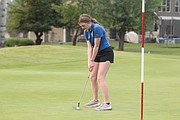 The Logger boys and girls golf squads secured top-four finishes at the Libby Golf Invitational last week.
The boys placed third out of nine teams, shooting 366. The girls team, who played their first 18 hole tournament at the invitational, came in fourth posting 518.
Reece Malyevac placed seventh overall for the boys, carding 80. Mason Gotham followed, shooting 90. On the girls squad, Mackenzie Foss took 10th place shooting 102, becoming the first top-ten finisher for the girls this year.
"All their hard work is starting to pay off," said coach Dann Rohrer of the girls team in a statement. "A very special thanks to Terri Rebo for helping me coach the girls team this year."
The golf squad saw 80 players across nine teams compete at the annual invitational at Cabinet View Golf Course.
"The tournament went off without a hitch showcasing our golf course and community," said Rohrer.
The Loggers hit the road for the Polson Invitational on Sept. 13.
---