Badgers claw their way to 7-0 victory over Loggers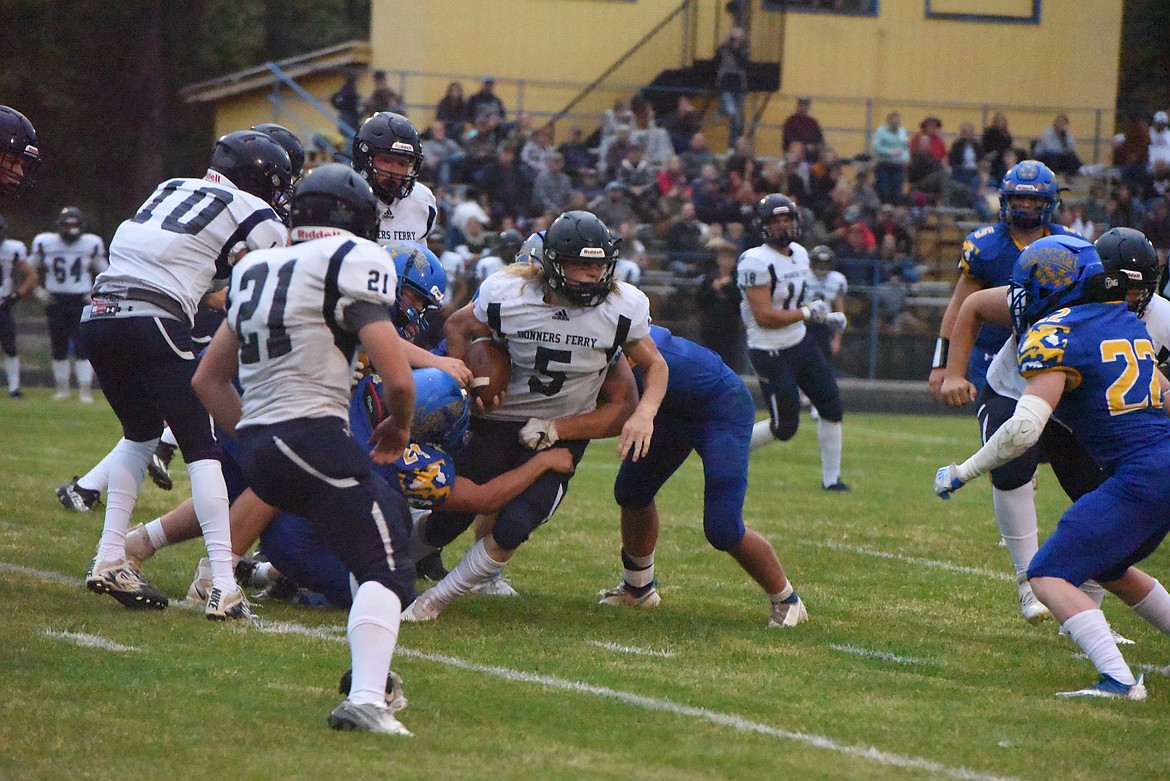 The Libby Loggers fell 7-0 to Bonners Ferry in a tough Sept. 10 matchup. (Derrick Perkins/The Western News)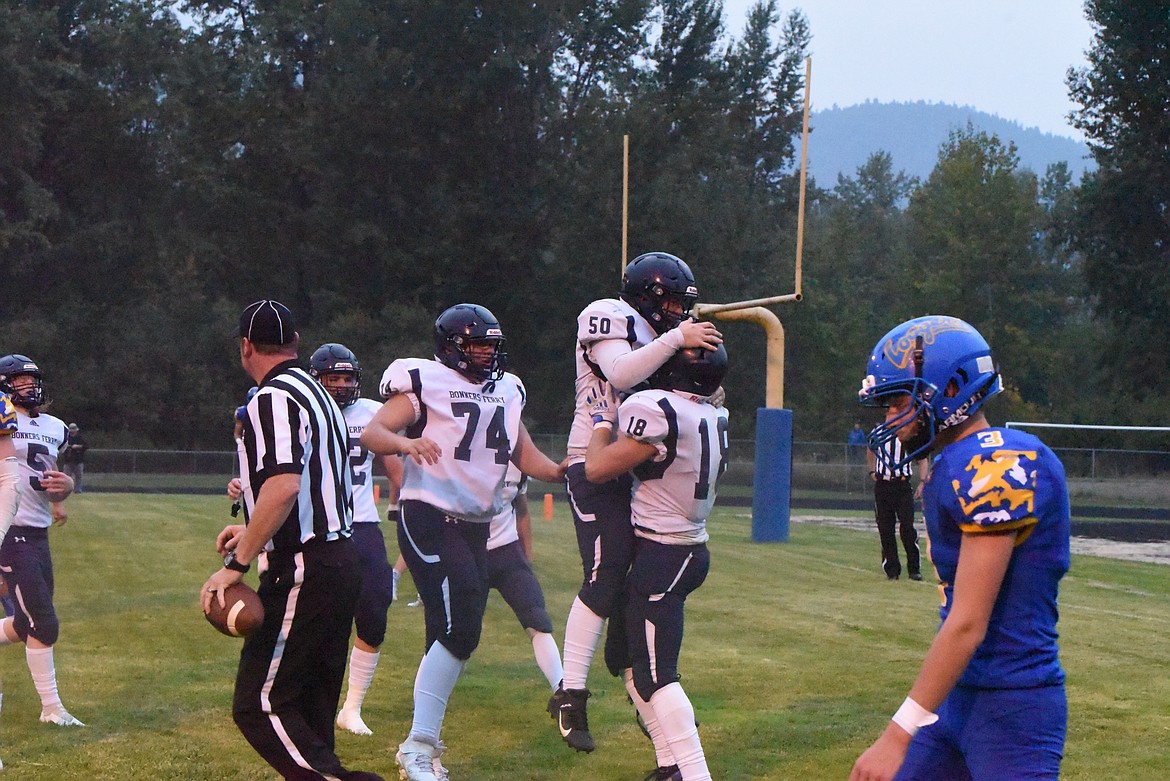 The Libby Loggers fell 7-0 to Bonners Ferry in a tough Sept. 10 matchup. (Derrick Perkins/The Western News)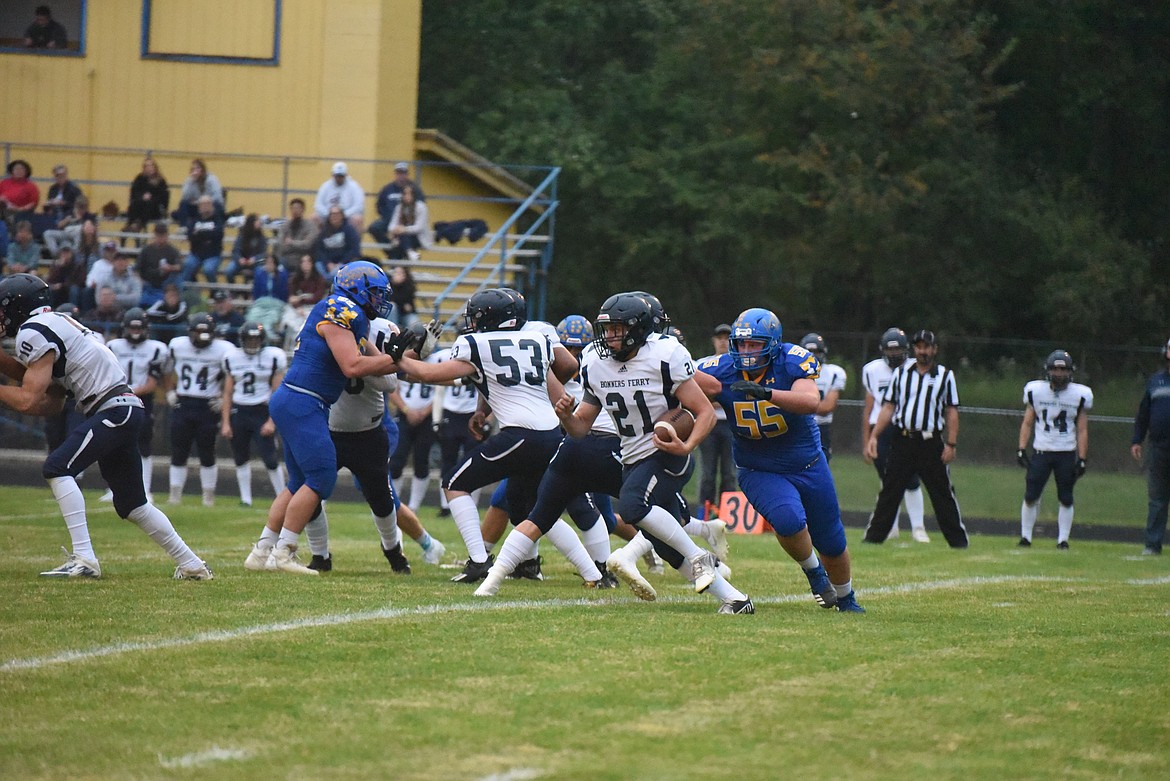 The Libby Loggers fell 7-0 to Bonners Ferry in a tough Sept. 10 matchup. (Derrick Perkins/The Western News)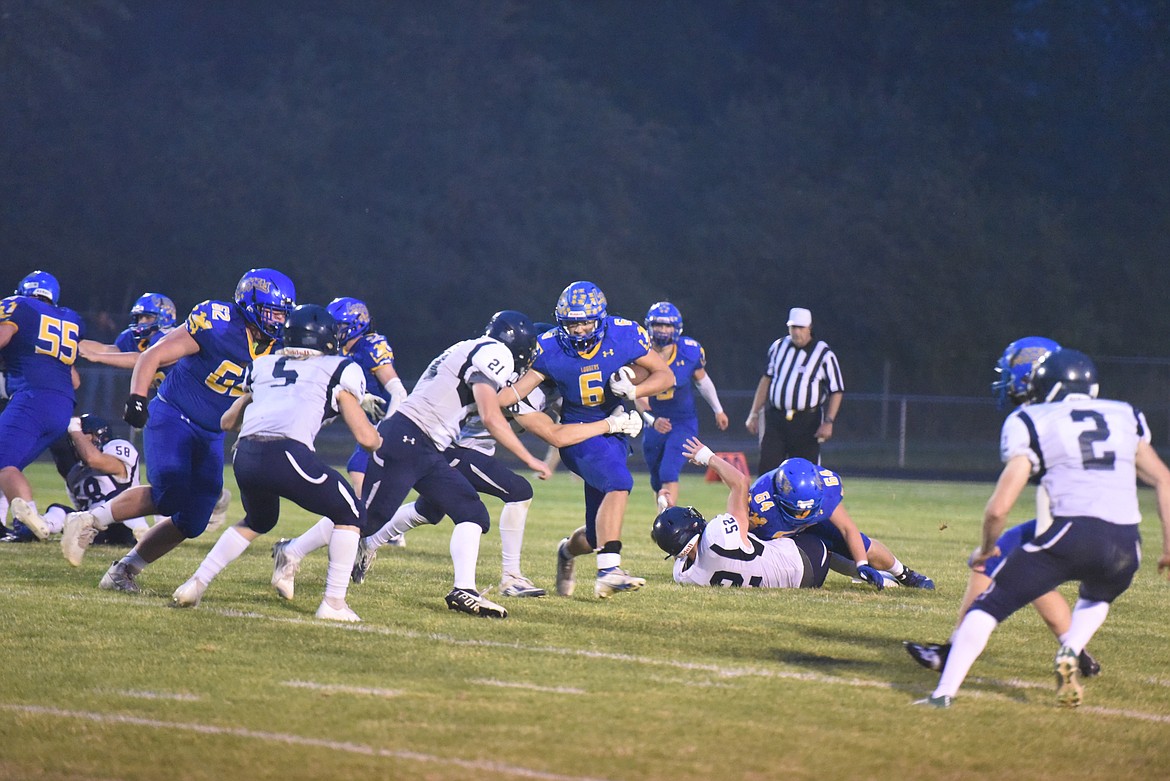 The Libby Loggers fell 7-0 to Bonners Ferry in a tough Sept. 10 matchup. (Derrick Perkins/The Western News)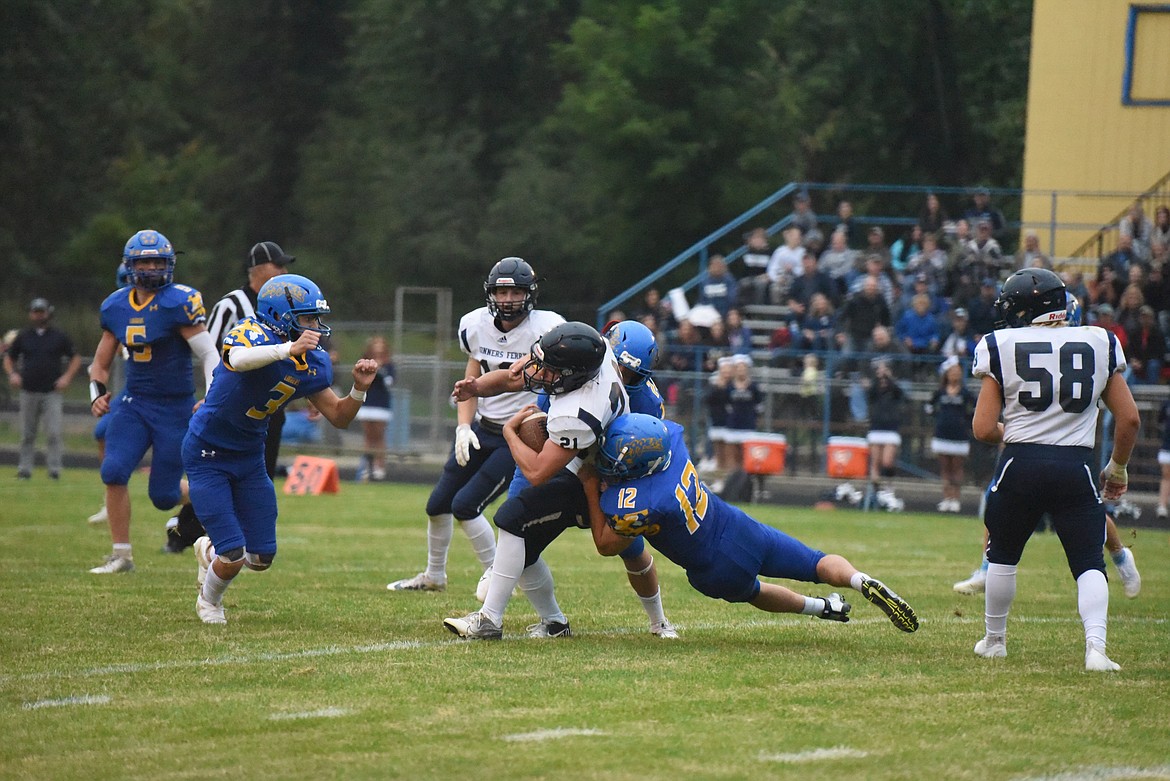 The Libby Loggers fell 7-0 to Bonners Ferry in a tough Sept. 10 matchup. (Derrick Perkins/The Western News)
Previous
Next
by
WILL LANGHORNE
The Western News
|
September 14, 2021 7:00 AM
Caught in a defensive slog, the Loggers gave up their first game of the season to Bonners Ferry last week.
The Badgers snatched the win from Libby 7-0 during the Sept. 10 matchup marred by penalties and miscues.
"Defense did a good job," said coach Neil Fuller after the game. "Offense — we just shot ourselves in the foot. We had too many penalties and made some goofball mistakes. We have to clean some stuff up."
Neither team was able to gain much of an advantage in the first quarter. With both defenses firing all cylinders, the offenses were forced to march the ball down the field. Early in the quarter, Bonners Ferry's Charles Henslee intercepted a Logger pass, but thanks to a play by cornerback Levi Manning, the Loggers recovered a Badger fumble a few plays later.
Into the second quarter, Bonners Ferry defensive end Dillon Mai and defensive lineman Travis Petersen kept pressure on the Loggers. The Badgers began stringing together plays late in the first half. Starting around Bonners Ferry's 20-yard line, quarterback Teigan Banning moved the ball up the field with help from running back Wilson Newell and Logger penalties.
With 17.9 seconds to go in the half, Banning and the Badgers found themselves on Libby's four-yard line. Despite their defensive prowess, the Loggers failed to stop Bonners Ferry's final press of the half. Banning completed an end zone pass to wide receiver Blake Rice, securing Bonners Ferry's single touchdown. The extra point kick was good.
In the third quarter, the Logger defense continued to work over the Badgers. Defensive end Cy Stevenson and linebackers Tripp Zhang and Jace DeShazer each racked up sacks for Libby.
"We were just trying to follow the ball," said Stevenson. "We knew they were going to run the ball."
The Loggers counted on quarterback Ryder Davis, fullback Ryan Collins, Zhang, who doubles as a running back and Stevenson, who plays as a tight end, to move the ball with short runs or passes down the field. Libby still struggled to string together plays in the second half.
Ultimately, Stevenson felt the team's mentality held the Loggers back offensively.
"We were just getting in each other's heads," he said. "We just should have worked together."
With less than a minute left in the game, the Loggers picked up the ball at their 18-yard line. The next play, Davis carried the ball to Libby's 45 yard-line. By their fourth down, the Loggers hadn't made much progress and were left with 1.1 seconds on the clock. Fans were on the edge of their seats for the final play but the Loggers failed to move the ball down the field in time.
Libby will hit the road to play the Columbia Falls Wildcats on Sept. 17.
---