Eugene David Goheen, 89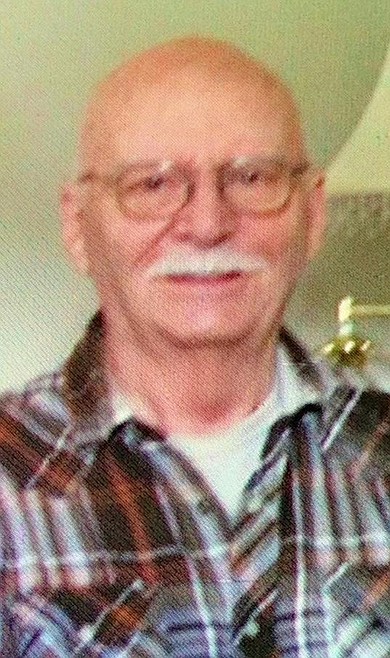 |
September 10, 2021 7:00 AM
Eugene David Goheen, 89, passed away peacefully at his home in Eureka on Sept. 2, 2021. He was born Aug. 17, 1932, in St. Louis to Albert Earl Goheen and Erma (Robbins) Goheen.
He served in the U.S. Navy during the Korean War as an aircraft mechanic helper aboard the USS Hancock. After serving in the Navy, he returned to Topeka, Kan., and went into business with his brothers, operating a locksmith shop and salvage yard.
On Oct. 29, 1957, Eugene married Janice Stachelbeck in Topeka. In 1972, Eugene and Janice moved their family to the Flathead Valley and raised their children in Somers. Eugene moved several more times over the years, but his travels led him back to Montana. He planted his roots in Libby in 1990 and called Libby his home for many years until 2014 when he moved to Eureka.
Eugene enjoyed typing and handwriting letters to his family. He also enjoyed visiting with family and friends and telling stories of his past.
Throughout his life, he worked as a small engine mechanic and fabricator. He was a very talented man and could build or fix anything. If you had a construction or mechanical dilemma, he would find a solution for you to fix it or build it. He was a master at handcrafting knives and enjoyed making handcrafted horseshoe art.

He is survived by his children, Chet Goheen and wife, Mary, of Seattle, Lisa Bryan and husband, Russ, of Loveland, Colo., Scott Goheen and wife, Marcy, of Eureka and Karen Hunter and husband, Keith, of Columbus, Ga.; 10 grandchildren and 11 great-grandchildren.

He was preceded in death by his wife, Janice Goheen; parents, Erma and Earl Goheen; his brothers, Earl Goheen, Carl Goheen and Marion Goheen; and his sisters, Violet Griffen and Hilma Hickey.
Graveside services with military honors will be held at the Tobacco Valley Cemetery in Eureka on Sept. 10 at 1 p.m.

Schnackenberg Funeral Home is caring for Eugene's family. You are invited to www.schnackenbergfh.com to view Eugene's tribute wall, offer condolences and share memories.

---