Michael Charles Wagner, 82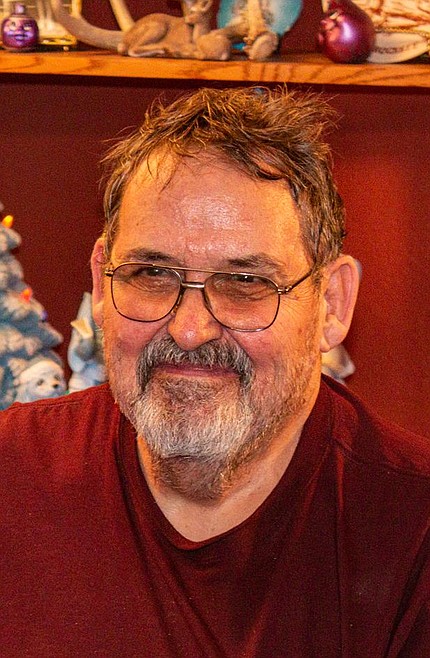 |
September 7, 2021 7:00 AM
Michael Charles Wagner, 82, a cherished husband, father, grandfather, brother and friend, passed away early on the morning of Aug. 31 at Cabinet Peaks Medical Center in Libby.
Michael was born in Chinook on Jan. 31, 1939, to Charles and Genevieve (Doubek) Wagner. His early years were spent on the "Big Flat," where the family farmed and Charlie owned "Big Flat Motors." In 1948, the family, which now included his little brother, John, moved to Eureka and a few months later to Libby.

He graduated from the Libby Public Schools' GED program and went to work for J. Neils Lumber Co. "Two Shadows," as he was nicknamed by his coworkers, started out working on the greenchain. He worked his way up to become a millwright when the mill closed in 1993. With 36 years of maintenance experience, there wasn't much Mike couldn't fix. Being one who always kept busy, he got his residential electrician's license and worked for several more years. In his "spare" time, he helped Debbie and Mike build their homes, helped his brother build a cabin, and "Papa" was always there to help his grandkids in every way that he could.
On March 7, 1964, Michael married Sandra Fox at Bethlehem Lutheran Church in Kalispell. For 57 years, life at the Wagner house has been full of love, laughter, adventure and a well-stocked "candy" drawer. Woodworking was one of Michael's hobbies and he shared many of his beautiful pieces with family and friends. His other passion was word puzzles and Sudoku.

From over the years there are wonderful memories of trips to Thompson Lake, hunting with his son and grandsons, and riding his four-wheeler, especially with his "favorite" daughter-in-law, Linda. There were trips to Hogeland to visit Grandma Jenny and Papa Clayt's farm. There were some "teaching" moments as he taught Debbie and Mike how to drive. These lessons came from their dad, who loved speed and was known for his heavy foot!

Mike was so proud and thankful that he had Chris, the pharmacist, and Brian, the nurse, to counsel and take care of grandma and grandpa in their senior years. The apple of grandpa's eye was his "little Peanut" — his only granddaughter, Kimberly, who loves math as much he did.
Being the youngest grandchild has its privileges. Papa would pick Tyler up from kindergarten each day and bring him to the house to play bouncy ball and of course have him help papa "fix" things. A man large in stature, Mike was a big teddy bear with a huge heart when it came to his children and grandchildren. They were his world.
Michael was preceded in death by his parents and his baby daughter, Debra Jean. He is survived by his wife, Sandra; his son, Michael (Linda); his daughter, Debra Tangen (Wes); his brother, John Wagner (Sandy); his grandchildren, Christopher (Christina), Brian (Annamarie), Kimberly Tangen and Tyler Tangen; nieces and nephews; and many cousins and friends.
Michael, your earthly work is done. You will be in our hearts forever and the memories you shared with us will always burn brightly. You prepared us well for the journey ahead. Until we meet again, rest in peace.
At Michael's request there will be a private family gathering at a later date.
In lieu of flowers, the family asks that memorials be sent to Kootenai Pets for Life. Arrangements are by Schnackenberg Funeral Home in Libby. Online condolences and memories may be shared at www.schnackenbergfh.com.
---